Creamy herbed butter mashed potatoes are packed with flavor, dripping with buttery decadence, and can even be made up to 2 days ahead of time!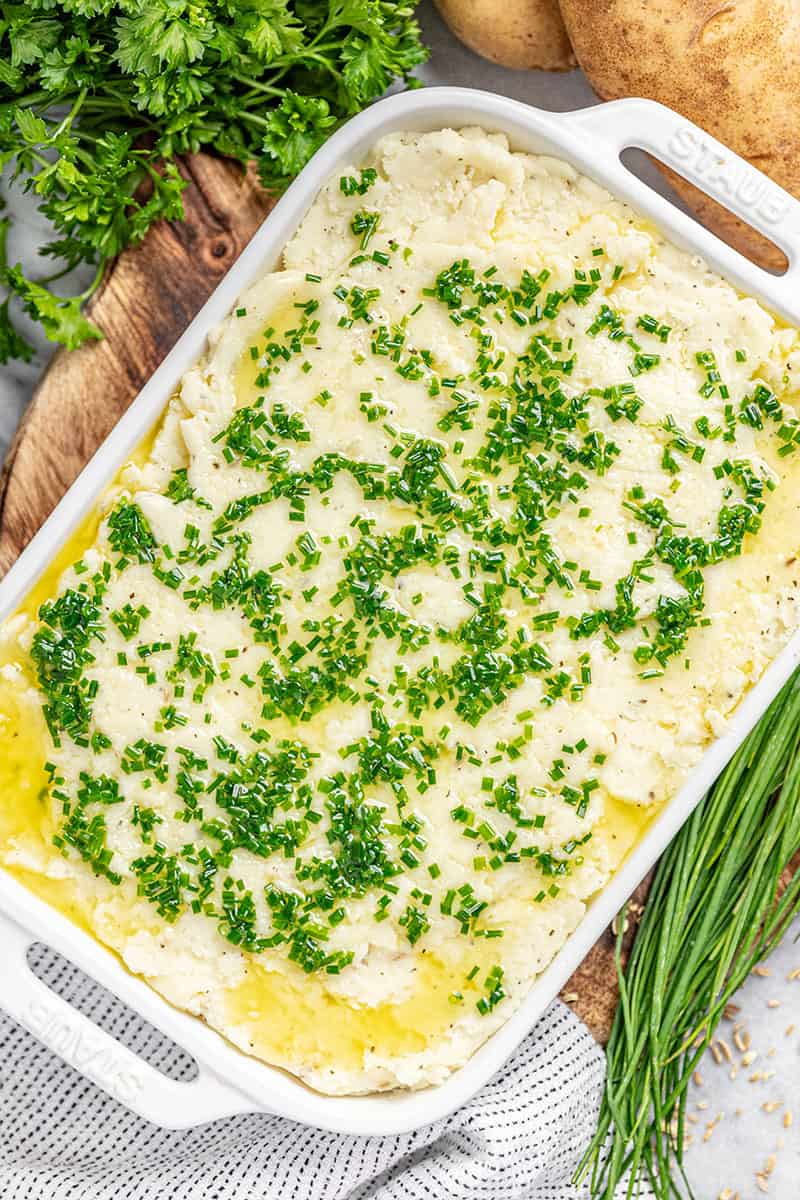 Do mashed potatoes even need an introduction? We all know and love mashed potatoes. They are the one side dish that everyone can agree on. Kids love them, adults love them, they are comforting and warm and buttery and…sorry, don't mind the salivating over here. We are obviously huge fans, and there's no need to just save this recipe for the holidays. We make it all year long!
Herbed garlic mashed potatoes are fantastic in more than just flavor. Did you know that they can be made ahead and spruced up right before serving? Just one more thing to love about mashed potatoes. Butter is drizzled over the tops of the potatoes right before serving giving them an indulgent look. As you scoop into the potatoes the butter seeps in and creates a creamy, buttery mashed potatoes that you'll absolutely love.
Can Herbed Butter Mashed Potatoes be made ahead of time?

Yes, and it is one of our favorite things about mashed potatoes! You can make your mashed potatoes up to 2 days ahead of time. Once your potatoes have been transferred to a baking dish in step 4, let them cool before covering and refrigerating. When you are ready to eat, heat your potatoes in a 425 degree oven until heated through. It should take approximately 30 minutes. Then proceed with the recipe in step 5.

Can I substitute butter with margarine?

You really need the full fat of real butter in this recipe, and we cannot recommend margarine in place of real, creamy butter.

Can mashed potatoes be made dairy free?

Plant based dairy alternatives have really come a long way in the last few years, and there are high quality butter and cream cheese replacements out there. Check your vegan/vegetarian section or visit a natural grocer to find a plant based cream cheese as well as butter. Make sure to use the plant based butter sticks, rather than margarine.
If you like this recipe, you may be interested in these other delicious potato side dish recipes: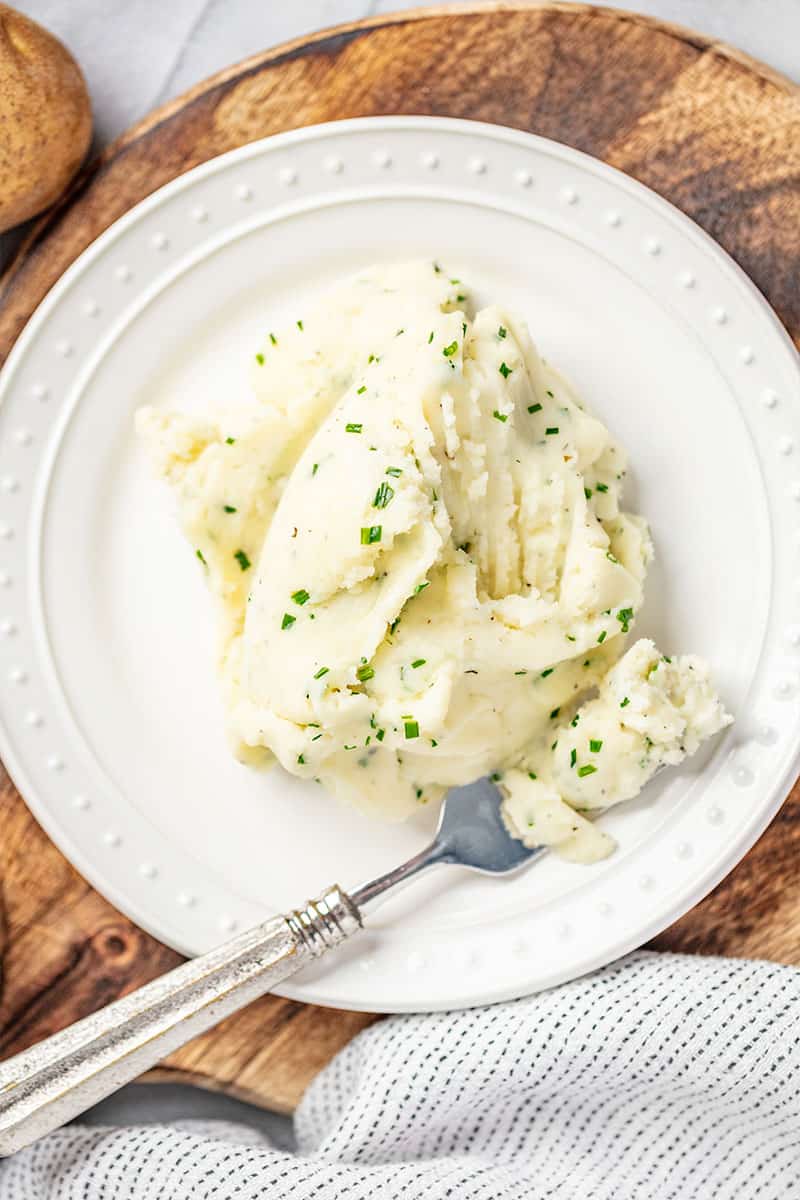 Watch the video below where Rachel will walk you through every step of this recipe. Sometimes it helps to have a visual, and we've always got you covered with our cooking show. You can find the complete collection of recipes onYouTube,Facebook Watch, or ourFacebook Page, or right here on our website with their corresponding recipes.