This Sausage and Cheese Calzone has a made-from-scratch dough that's stuffed with flavorful sausage and cheese for a delicious dinner that is sure to please.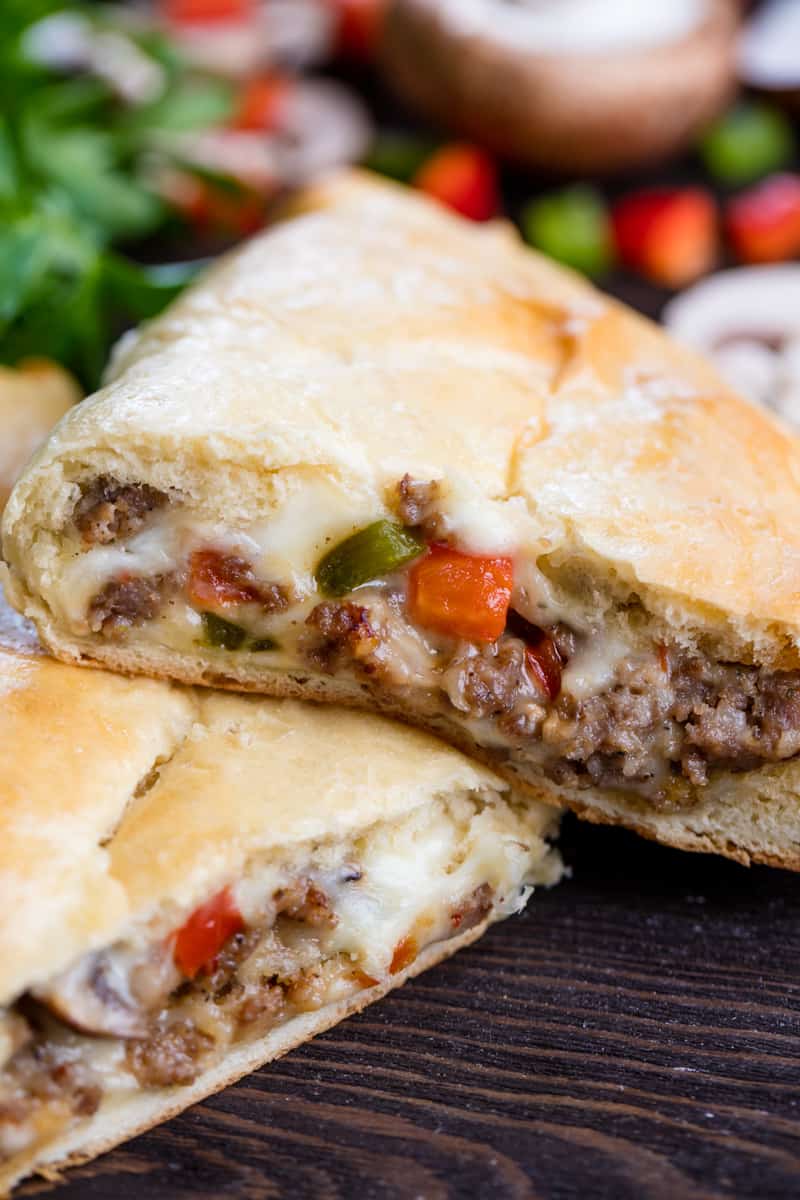 This recipe is sponsored by Jimmy Dean. All opinions expressed are my own.
Anything pizza related is going to be delicious, this we know, but calzones? They're even better than we could have imagined. This is the kind of dinner our kids beg us to make over and over again. It is warm, filling, and oh so tasty. Bring out your inner Italian, and let's get cooking! Buon appetito!
What is the difference between a stromboli and a calzone?
Both stromboli and calzone are a type of turnover filled with meats and cheeses. A stromboli is made from a rectangular piece of dough that has been topped with fillings. It is then rolled into a log shape and baked. A calzone is made from a circular piece of dough and the fillings are placed in the center. It is then folded into a half circle shape and baked.
What does calzone mean?
Calzone is an Italian word that refers to a folded pizza. Calzone originates in the Naples region of Italy.
What kind of sausage should I use in this recipe?
This recipe requires a fresh sausage that needs to be cooked. We recommend Jimmy Dean Premium Pork Sausage. They have several different flavor options so you can choose from Regular, Hot, Sage, or Maple to give your recipe a unique twist. We personally prefer Regular or Hot in this recipe.
Can I use a different type of cheese?
Yes! This recipe calls for shredded mozzarella cheese, but you can switch things up and customize this recipe to your own personal taste preferences. Shredded provolone, fresh mozzarella, gouda, or even cheddar are all great options. The important thing to remember is that you just need a cheese that melts well.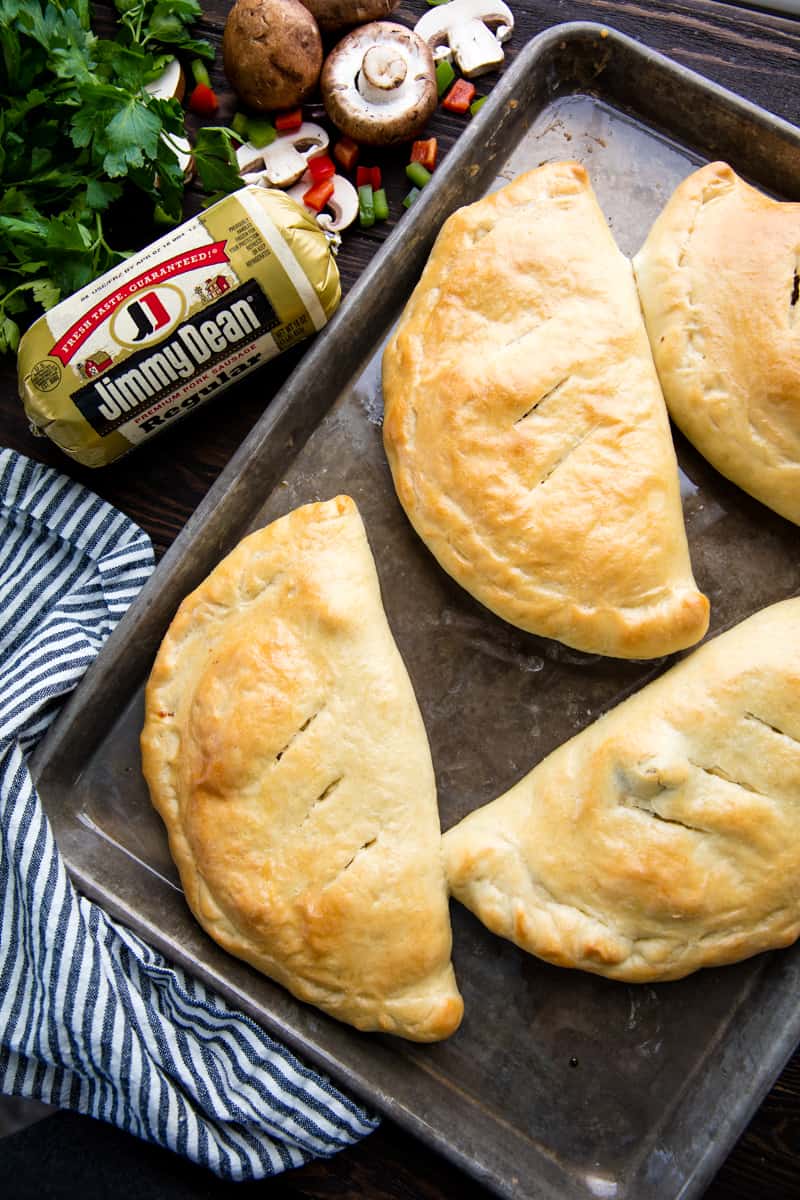 Storage and Reheating Instructions:
Calzones are best eaten fresh. Store any leftovers in an airtight container in the refrigerator for up to 4 days. Reheat in an oven preheated to 350 degrees Fahrenheit until warmed through.
If you like this recipe, you may be interested in these other delicious sausage recipes: