When it comes to chocolate cream pie nothing beats a decadent homemade custard topped with freshly whipped cream. This is the ultimate chocolate pie for chocolate lovers!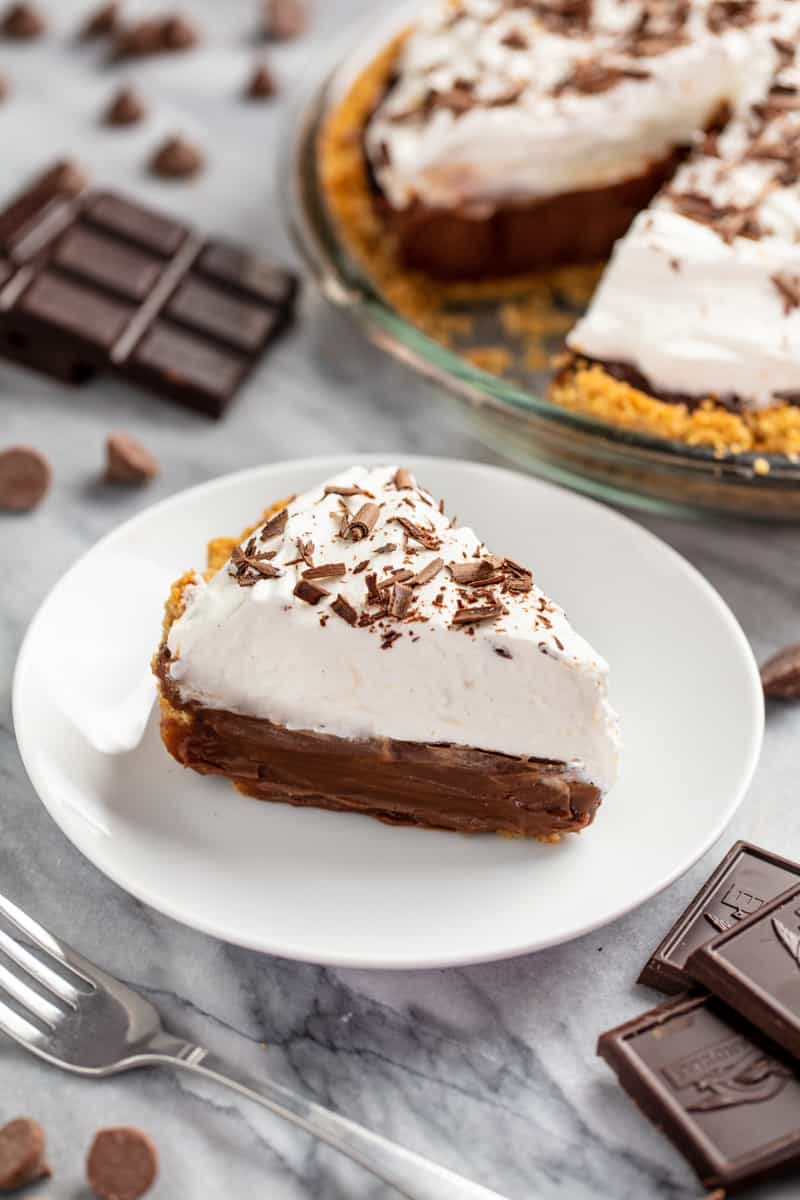 Chocolate and pie. Together, these superpowers of yum unite in this dreamy dessert. We love this pie because it satisfies a craving for something sweet and a craving for chocolate. It's basically a two for one. We love the way the light, airy whipped cream feels on top of the rich chocolate and the crunchy crust. You will love it too. Just remember to play fair and share, cause it won't be easy.
Pie Crust Options for Decadent Chocolate Cream Pie:
You can use a graham cracker crust, which is what we love best as it balances out the richness of the chocolate filling quite nicely. Alternately, you can use a pastry crust, a chocolate graham cracker crust, or even an Oreo crust. The crust in this recipe is super simple, but if you prefer, you can always opt for a store-bought, prepared variety.
Whipped Cream:
Stabilized whipped cream is whipped cream with a little bit of gelatin in it to help it to keep its form for several days. Click here to learn more about stabilized whipped cream.
If you use canned whipped cream or cool whip we recommend putting the cream on individual slices as it is served.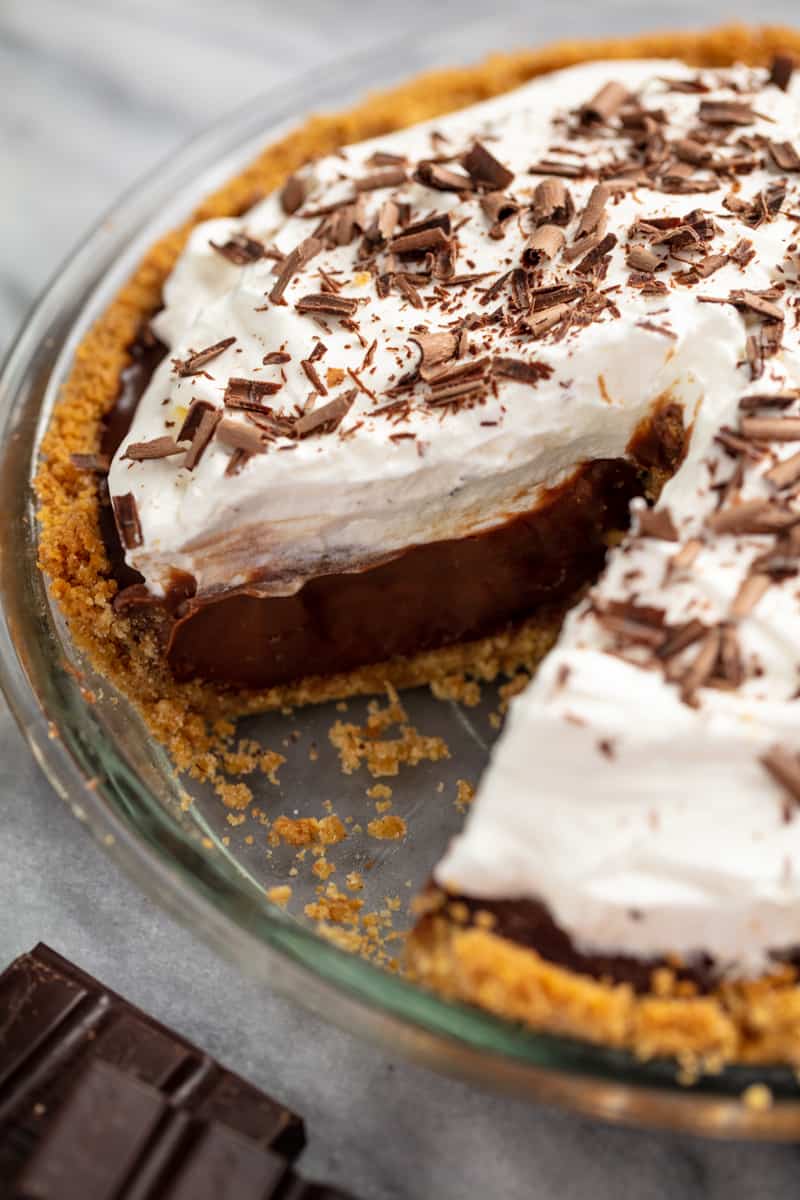 Storage Instructions:
Store your pie in an airtight container in the refrigerator for up to 4 days.
Looking for other amazing pies? Look no further—here is an awesome variety of recipes to choose from:
Watch the video below where Rachel will walk you through every step of this recipe. Sometimes it helps to have a visual, and we've always got you covered with our cooking show. You can find the complete collection of recipes on YouTube, Facebook Watch, or our Facebook Page, or right here on our website with their corresponding recipes.