Rachel's Green Sauce is a versatile sauce that can be served on just about anything! Use it as a bread dip or drizzle on top of your favorite meat or veggies. No matter how you use it, you are going to love it!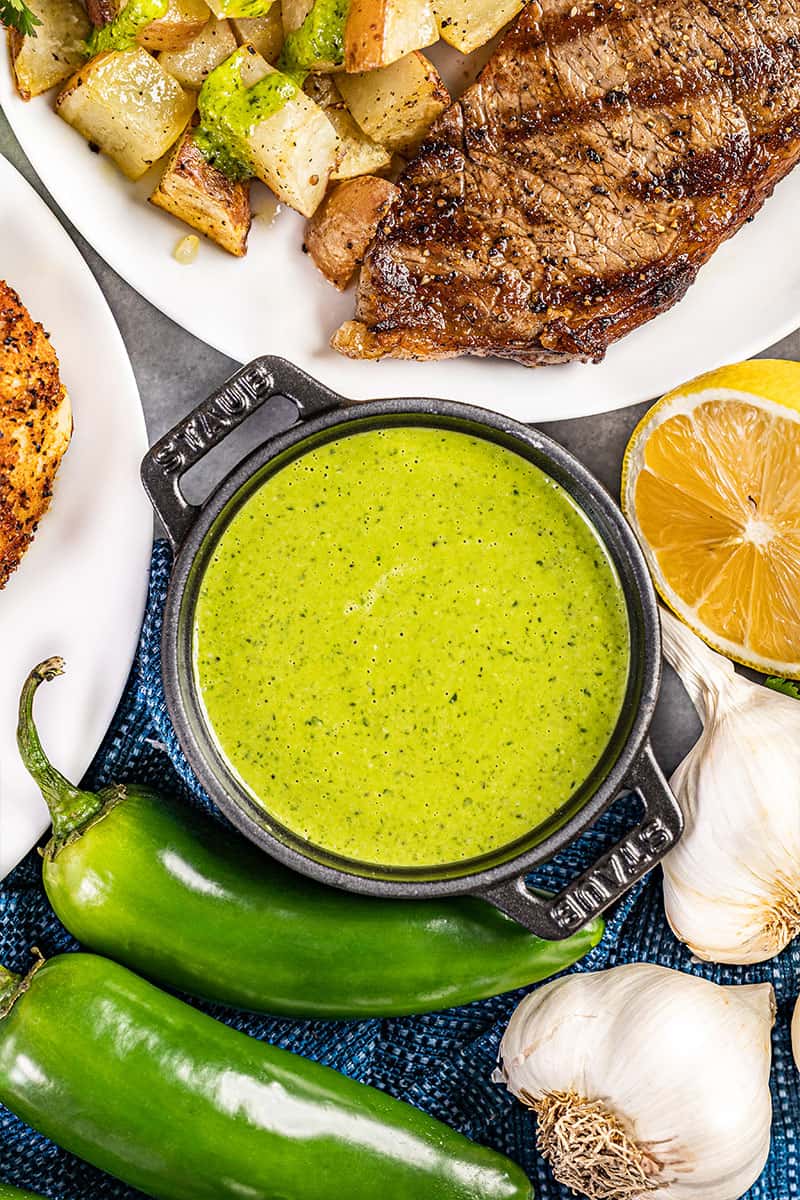 This sauce is a combination between a Peruvian green sauce and a chimichurri sauce, and is absolute perfection. We like to keep a bottle of this in our fridge at all times, because we want to put it on absolutely everything. There is nothing worse than making our favorite potatoes, only to discover that we are completely out of this green sauce! You're going to have to trust us on this one, and just make a batch. We know you'll love it as much as we do!
Cilantro Substitute:
The cilantro can be replaced 1:1 with parsley. It will change the flavor a bit, but this would be perfect for anyone who can not stand cilantro.
Spice Level of Rachel's Green Sauce:
You get to determine the spice level of this sauce based on how many jalapeños you use. De-seed your jalapeños to make them more mild if desired.
Serving Suggestions:
This is a versatile sauce that can be served over beef, chicken, pork, or even fish. You can use it as a dipping sauce for bread, or even drizzle it over rice and potatoes. It even works great as a sauce for tacos!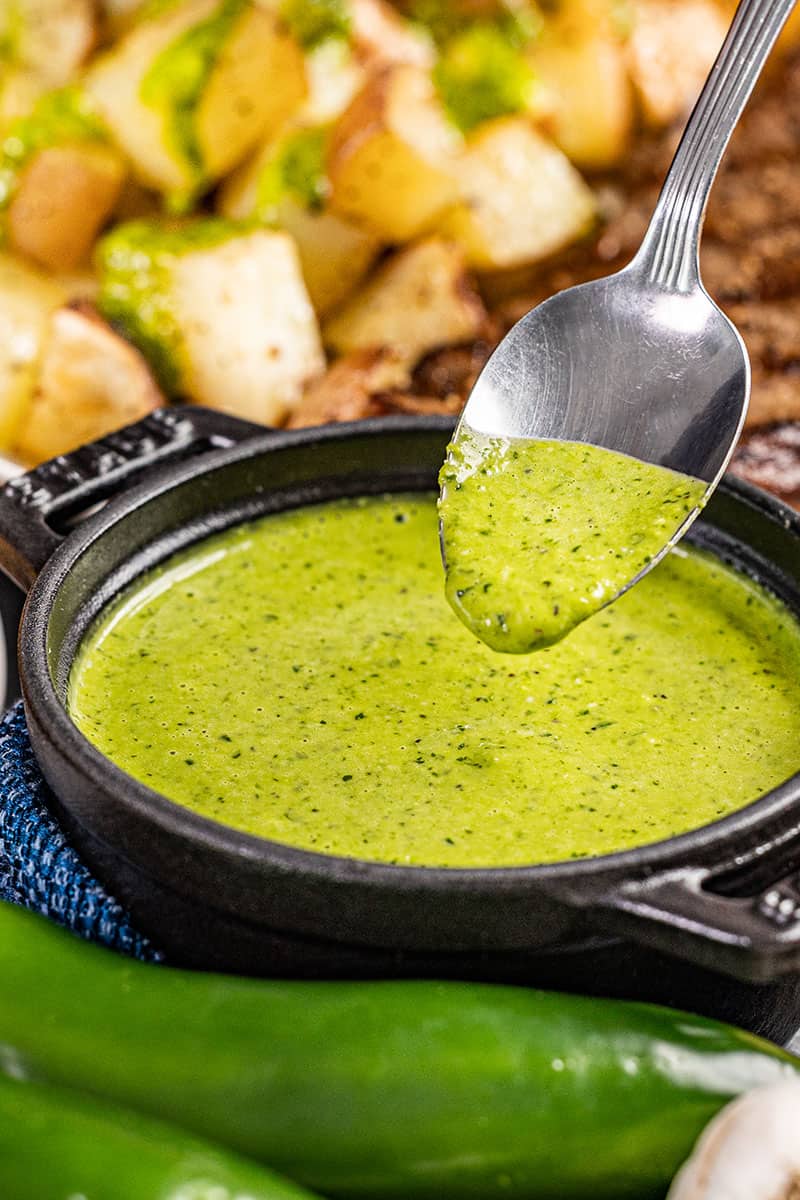 Storage Instructions:
You can make green sauce and store it in an airtight container or bottle for up to two weeks in the refrigerator. How long it will actually last in the refrigerator depends on the freshness of the ingredients you use to make it.
If you like this recipe, you may be interested in these other delicious sauce recipes: