Classic Poppy Seed Chicken has the most amazing cream-based sauce and a buttery, Ritz cracker topping that we just can't get enough of. This casserole is simple to make and quick to prepare before letting your oven do the rest of the work.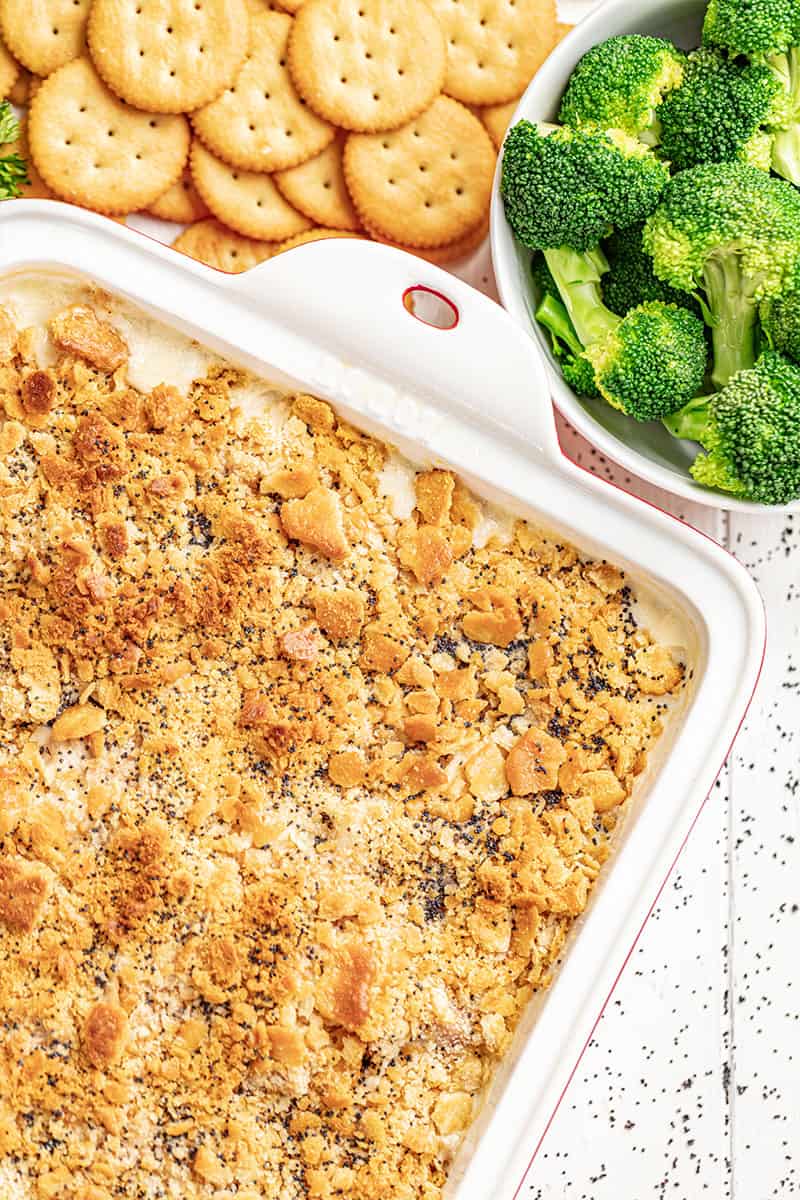 We are suckers for a creamy casserole with a Ritz topping. There is something so delicious and addicting about that creamy sauce and buttery Ritz topping that makes us keep coming back for more. It's a rarity to not go back for seconds and thirds, which means the whole family ends up fighting over that last piece. You can set aside that cream of chicken soup though, because we are sticking with whole ingredients and making it from scratch. The flavor simply can't be beat, and you'll feel good knowing exactly what went into your dinner. We know you'll love this one as much as we do!
Chicken Options:
We don't always have the time to cook up chicken breasts the day of, and this recipe really doesn't require that kind of time commitment anyway. You're welcome to bake, boil, or cook chicken on the stovetop as needed, but don't feel bad if you just prefer using store-bought pre-cooked chicken, or shredding a rotisserie chicken. We won't judge.
Can I make Poppy Seed Chicken gluten-free?
You absolutely can! Whether you are avoiding gluten or just trying to reduce carbohydrate intake, you can swap out the Ritz crackers for your preferred gluten-free or keto crackers.
Serving Suggestions:
We prefer to serve this over a bed of rice with a side of broccoli and a green salad, but you can serve with your favorite sides, or even just by itself!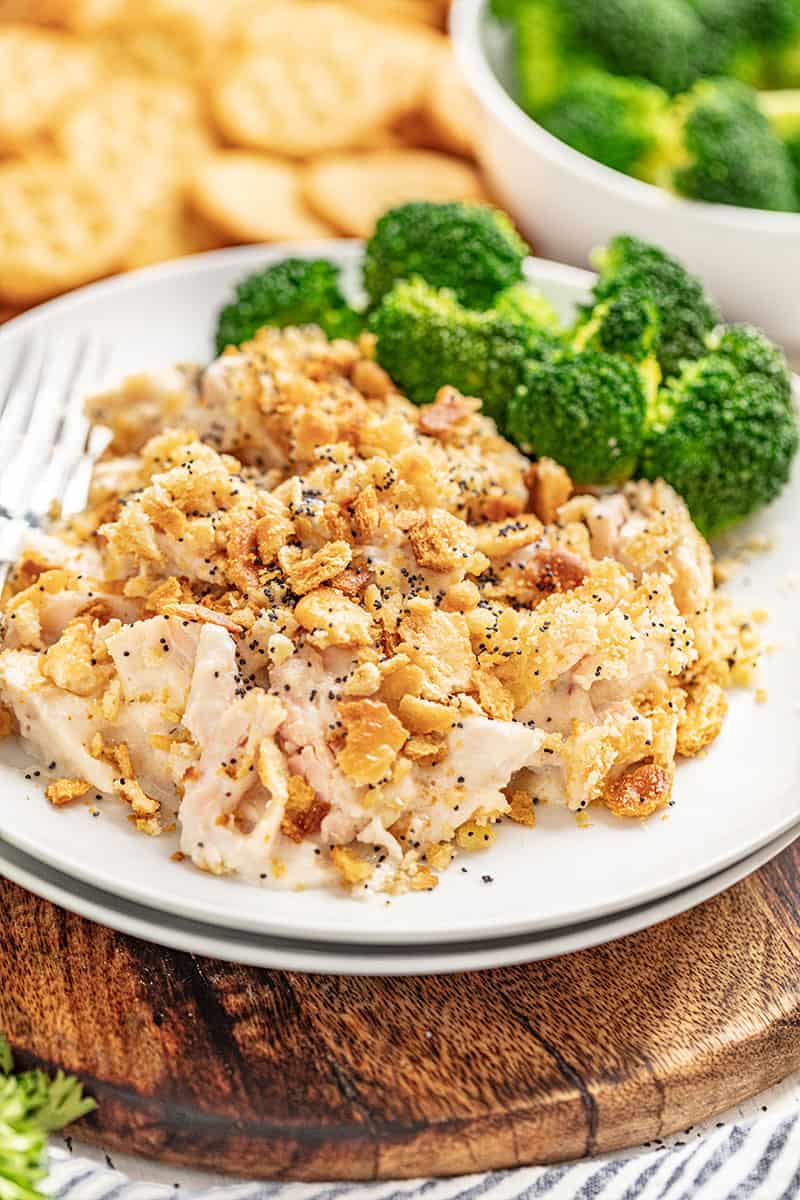 Freezer Instructions:
You'll want to freeze this dish before baking. Prepare your casserole, but do not add the Ritz cracker topping. Cover your baking dish with a layer of plastic wrap and a layer of foil and freeze for up to 3 months. Be aware that cream based sauces can change texture and consistency when frozen and thawed.
Thaw overnight in the fridge, and add the Ritz topping immediately before popping in the oven. Cook time will need to be slightly adjusted and cooked longer.
Storage and Reheating Instructions:
Store any leftovers in an airtight container in the fridge for up to 5 days. You can reheat smaller portions in the microwave for 30 seconds at a time until warmed through, or you may reheat a large portion in an oven preheated to 350 degrees Fahrenheit until warmed through.
If you like this recipe, you may be interested in these other delicious casserole recipes: