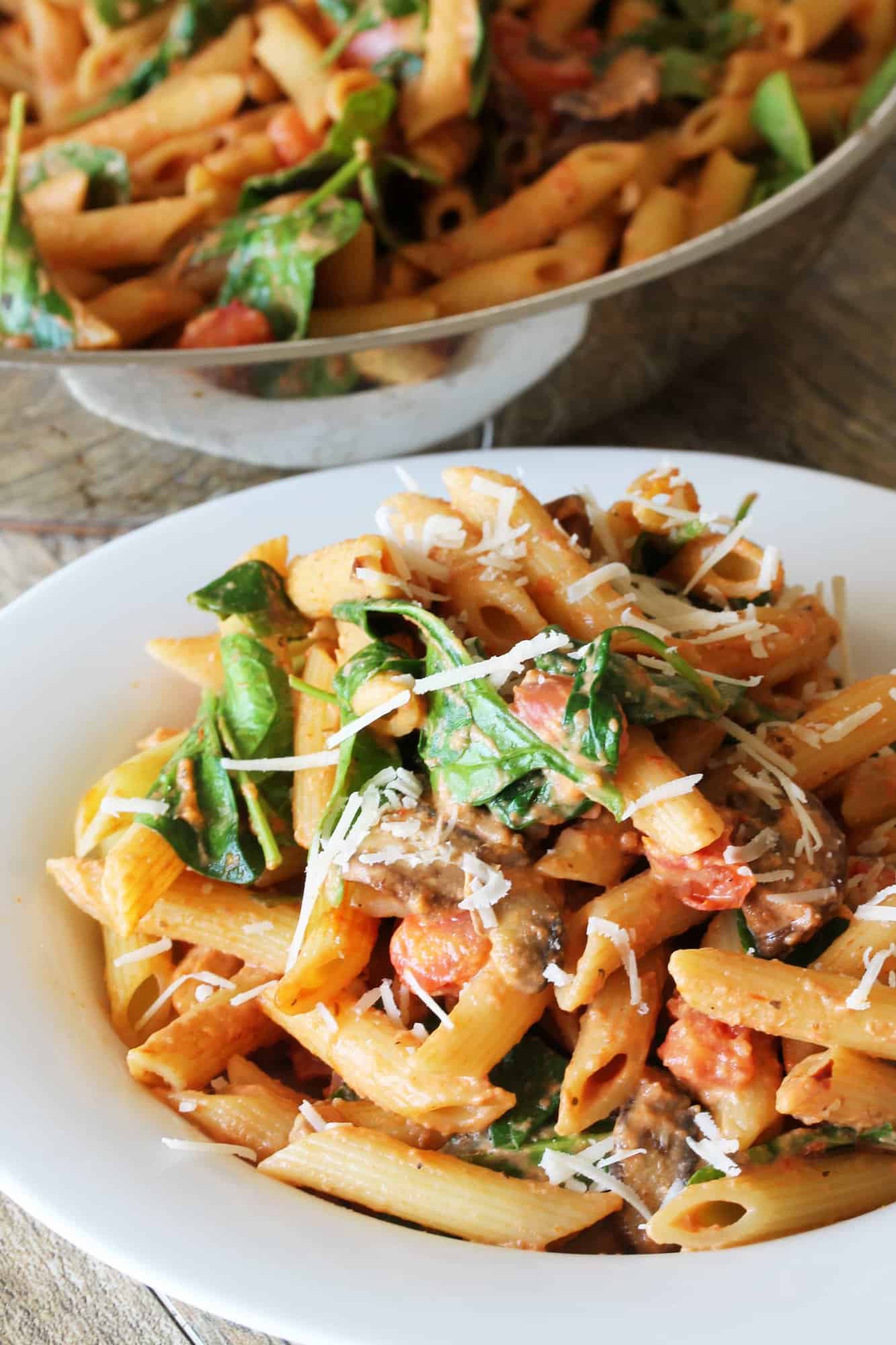 A creamy tomato pasta with a kick! Penne Rosa is a 15 minute meal that is sure to please!
Noodles and Company makes a delicious pasta dish they call Penne Rosa. It was love at first bite and I knew it would be incredibly simple to make it at home. And bonus, at home you get to add more of the good stuff that restaurants always skimp out on to cut costs. That's right, this recipe is even BETTER than Noodles and Co. And better yet, it takes just 15 minutes to whip this pasta up, making it a staple weeknight meal. It's packed full of fresh ingredients like tomatoes, mushrooms, and spinach so you're also getting your veggies in. This is a complete meal. Add some chicken if you'd like, but this is a meal we enjoy meatless. Welcome to one of our family favorites!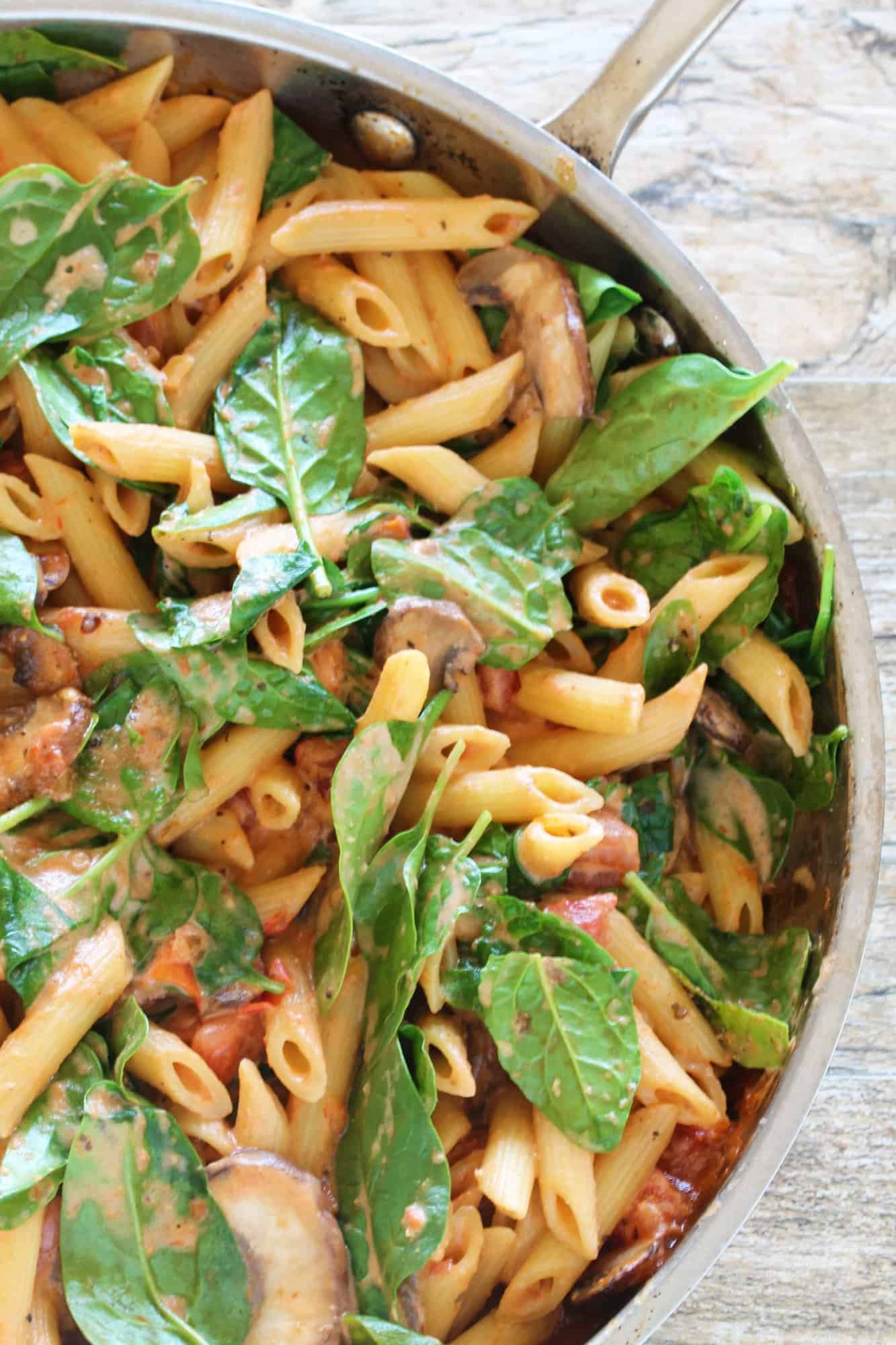 Watch the video to see just how easy it is to make this tasty pasta. You'll want to head into the kitchen immediately!