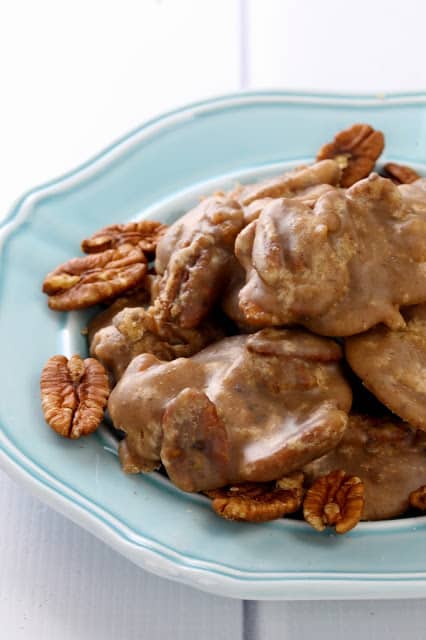 I've been feeling a big turn towards the classics lately. Pecan Pralines are a classic Christmas cookie treat that are simple to make, and delicious to consume. Be sure to use a candy thermometer as this is a candy making recipe and temperatures are critical. You'll be enjoying delicious pralines in no time.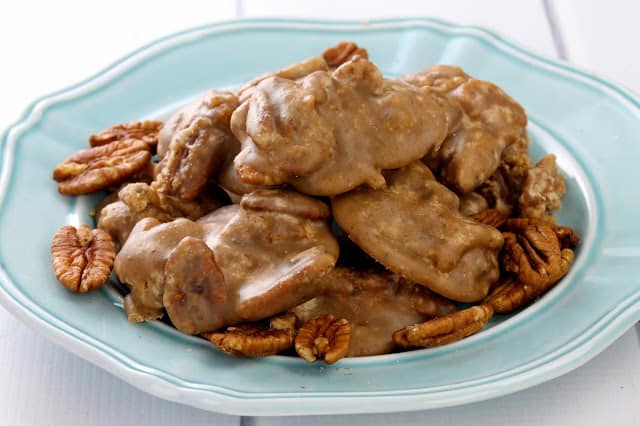 Time to Make It: <20 minutes
Yield: About 24
Ingredients
1 1/2 cups toasted pecans
1 1/2 cups white sugar
6 TB butter
3/4 cup brown sugar
1/2 cup milk
1 tsp vanilla extract
Instructions
1. Line a baking sheet with parchment paper.
2. In a large saucepan over medium heat, combine pecans, sugar, butter, brown sugar, milk, and vanilla. After the initial stir, heat, without stirring, until the mixture begins to boil.
3. Use a candy thermometer to heat to the soft ball stage, between 234 and 240 degrees, scraping down the sides and bottom occasionally.
4. Remove from heat and stir the mixture until it loses its shine and develops more of a matte sheen.
5. Drop by the spoonful onto prepared baking sheet. Cool completely before serving. Store at room temperature.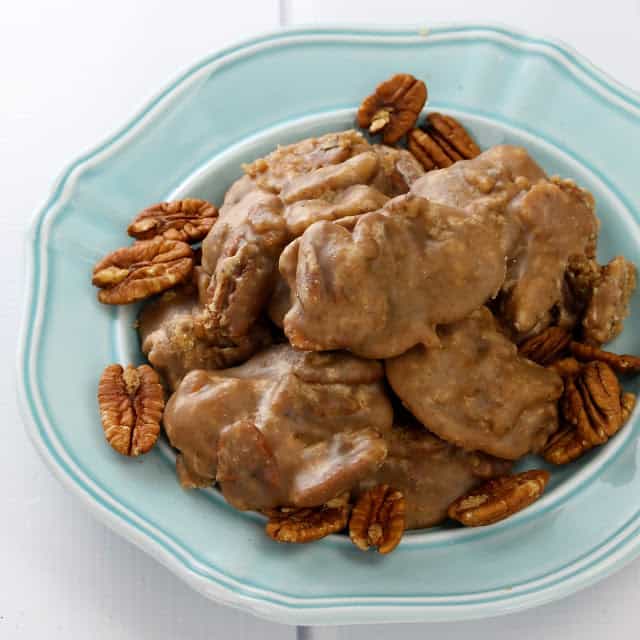 Candy making is a science. Temperatures are critical so it is important to always use a candy thermometer.

Instructions should be followed carefully. Times, temperatures, and descriptions of textures or visual queues should be followed as precisely as possible. Candy making isn't the kind of thing you do when you are distracted (or have kids afoot requiring your attention). The results are always worth it. Hello! It's candy!