This Peruvian Chicken is roasted whole in the oven, and served with the most incredible green dipping sauce.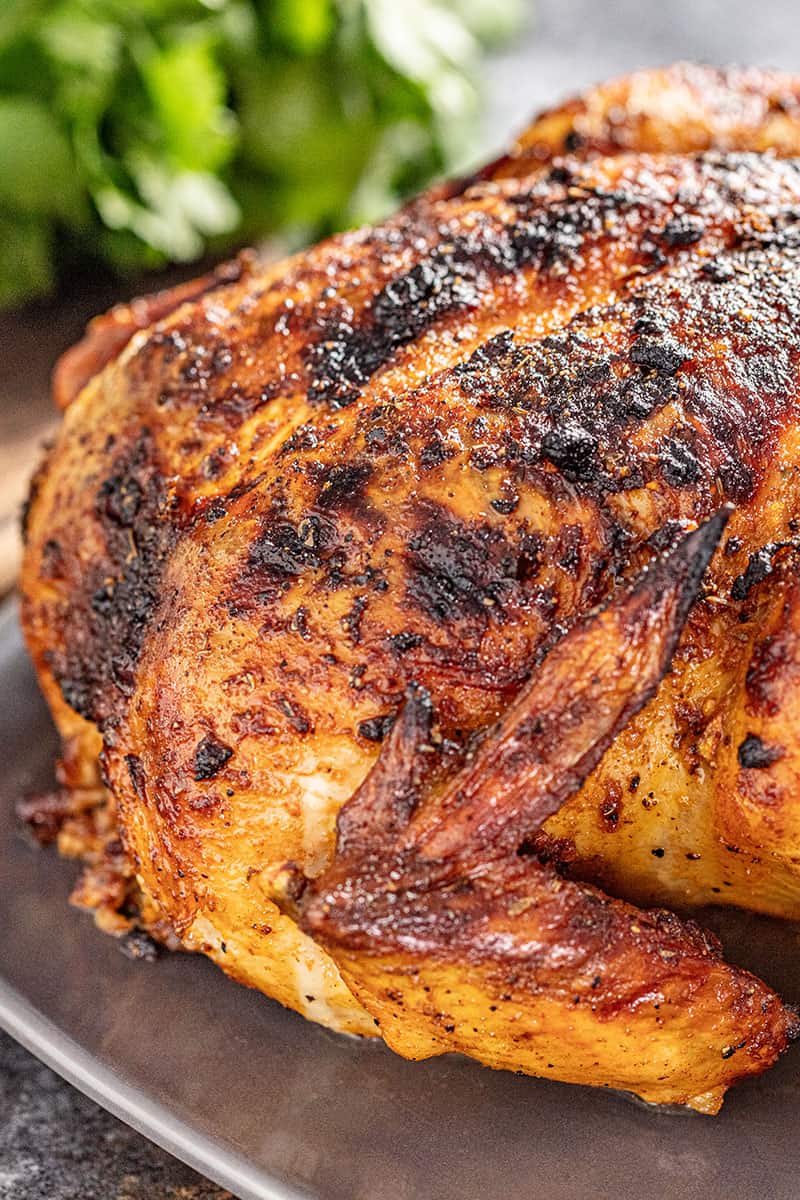 Pollo a la Brasa is an incredible Peruvian dish of roasted chicken served with a mayonnaise based sauce. If you want to get truly authentic, this dish was traditionally made over fire, and you can absolutely use this recipe to cook the chicken on your grill over indirect heat. We love the convenience of roasting, and decided to write this recipe specifically for roasting so you can enjoy it even without a grill. Let's face it, the roasting pan is pretty dang convenient.
Peruvian chicken is traditionally enjoyed with a green sauce made with Aji Amarillo paste, a spicy yellow pepper paste. Now, that isn't exactly something you can generally find in your local grocery store. You can always order it from Amazon, or you can simply omit it and have a completely Americanized version. You will be blown away by how much you love these flavors!
How do I prep a whole chicken? 

No need to be nervous about prepping a whole chicken. If you've never done this before, you'll feel like a pro in no time!

If you tend to keep your chicken in the freezer, make sure to remove it and let it thaw in the fridge. Expect it to take at least 24 hours per 5 pounds of chicken and plan accordingly.

With your thawed chicken, make sure to remove any giblets or any other innards. Sometimes they come in a tiny bag inside of the cavity, sometimes they are loose and not in a bag, and sometimes they just don't come with any. It all depends on the brand.

Current food safety recommendations are that you not wash your chicken. Do pat it dry so that your seasoning will stick. 

Aji-Amarillo Paste

Aji-amarillo paste is made from aji-amarillo peppers, a hot yellow pepper native to Peru. If you are not located somewhere with access to Peruvian ingredients, you can purchase it on Amazon. For substitutions, you can use 1 whole pepperoncini or 1 habanero which have similar flavor profiles.

Tips for Basting:

No one likes dry chicken, so basting is key to a juicy bird. Grab your turkey baster and use those juices to pour on top every 20-30 minutes as you are able. This does not need to be a high maintenance dish, so do not stress if you miss a basting. Basting 2 to 3 times while roasting should be enough. Pro tip: every time you open the oven, it loses heat. Be sure not to keep that oven open for too long while basting or you'll slow down the cooking time.
If you like this recipe, you may be interested in these other amazing chicken recipes: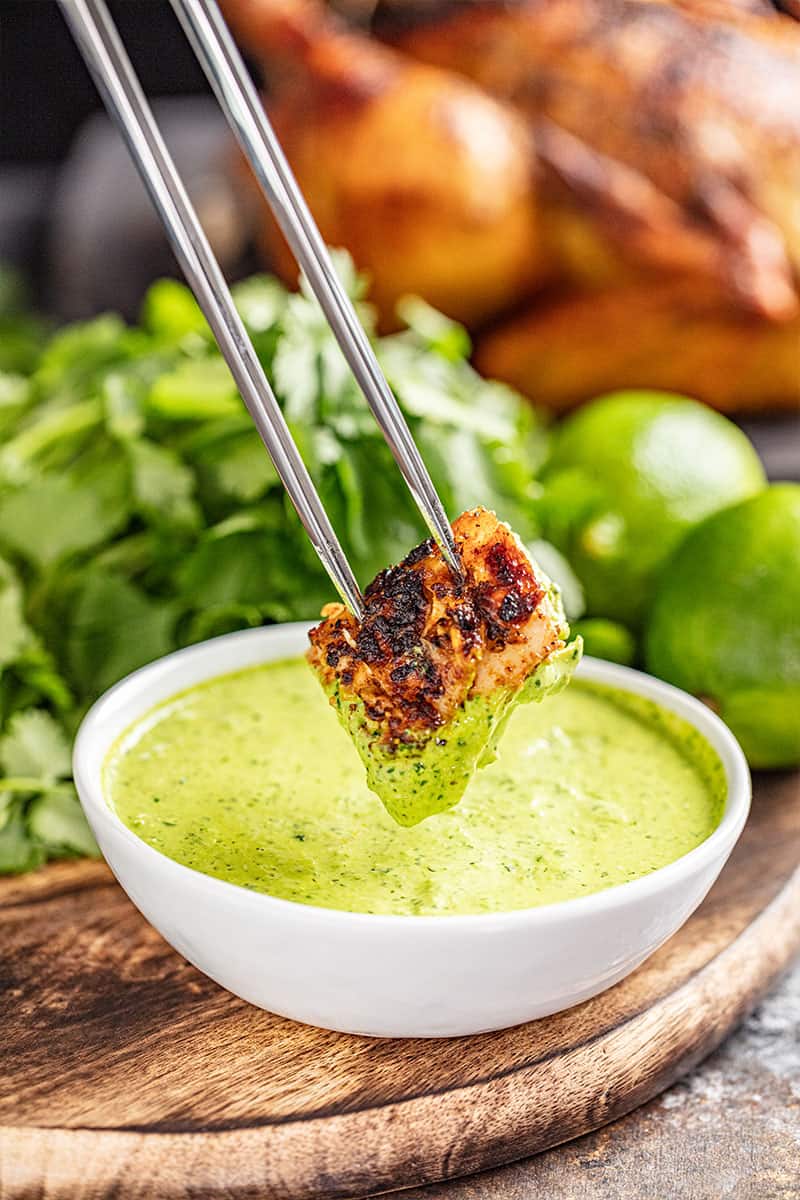 Watch the video below where Rachel will walk you through every step of this recipe. Sometimes it helps to have a visual, and we've always got you covered with our cooking show. You can find the complete collection of recipes on YouTube, Facebook Watch, or our Facebook Page, or right here on our website with their corresponding recipes.