A homemade version of a classic treat — fluffy, light, and whipped marshmallow vanilla cream is wedged between two soft and chewy oatmeal cookies. Oatmeal cream pie lovers, you're going to adore this recipe!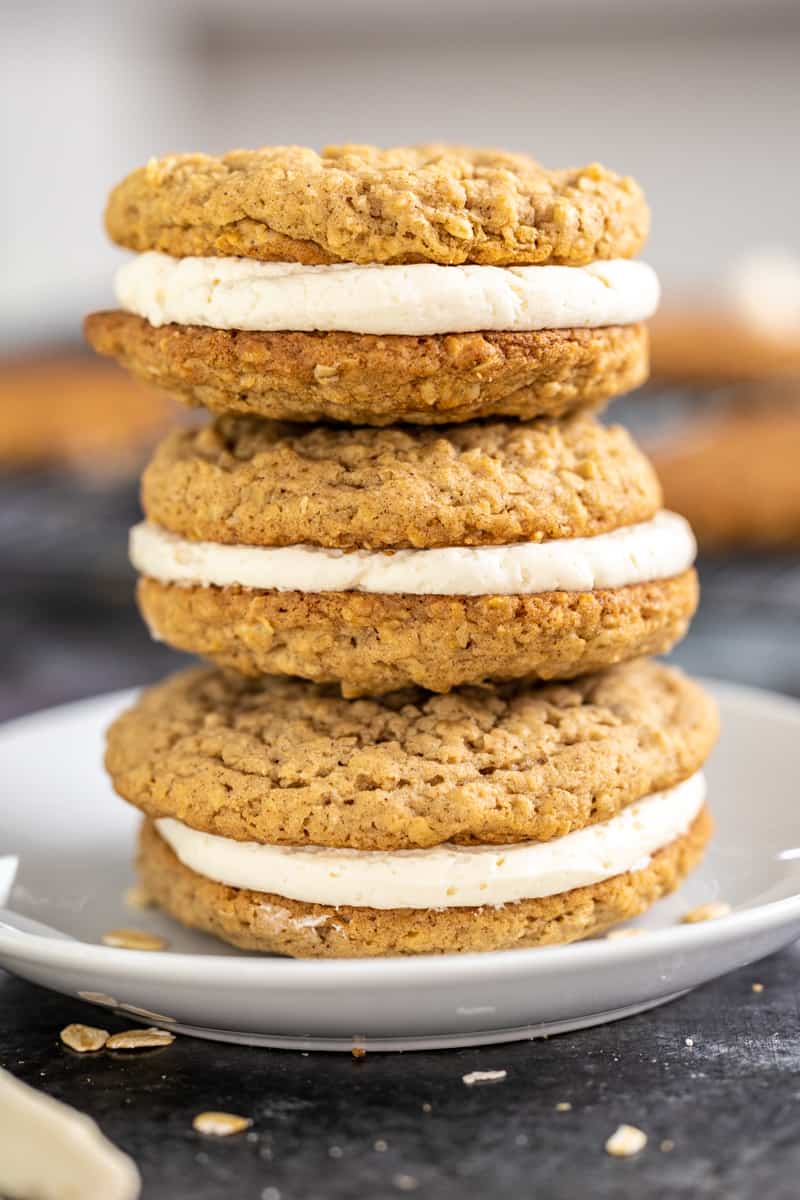 There are some snacks that just instantly take us back to childhood! Oatmeal cream pie is definitely one of them. The combination of soft and chewy oatmeal cookies paired with a light and fluffy marshmallow-vanilla filling is sweet, rich, and utterly delicious. Try not to eat all of the cookies before moving on to the filling! Then, whip up the creamy layer and watch the magic happen when you create your sweet sandwiches. We love the idea of adding them to our kids' school lunch boxes! They'd also make a lovely addition to any upcoming bake sales, cookie swaps, or simply to have on hand at home for some necessary snacking.
Where Do Oatmeal Cream Pie Cookies Come From?
If you did munch on these cookies when you were a kid, they were likely from the brand Little Debbie. The founder of the company, O.D McKee was working at a local bakery when he had the ingenious idea to pair two oatmeal cookies together with a creamy filling inside. He dubbed them Oatmeal Creme Pies, and so this snack was born!
What Is Oatmeal Cream Pie Filling Made Of?
The filling in our oatmeal cream pie recipe is made with butter, vanilla, powdered sugar, milk, and marshmallow cream. Other recipes may vary and include shortening and other extra ingredients. We like to keep things simple — and deliciously sweet.
Baking Tips For Chewy Or Crispy Cookies
Everyone has different taste preferences, and some of you may prefer a crispier cookie instead of a chewy one and vice versa. Don't worry about changing the oven temperature (350 degrees F is ideal!), but rather the amount of time you allow the oatmeal cream pie cookies to bake:
Chewy: 10 minutes
Crispy: 14 minutes
Fun Cream Pie Flavor Variations
If you want to make this recipe a bit more unique, switch up the cookies! Just bear in mind that if you change up the cookies, the flavor of the end results will be quite different. But, the great thing about this recipe is that the filling is versatile and works well with many other flavors! Here are some fun ideas: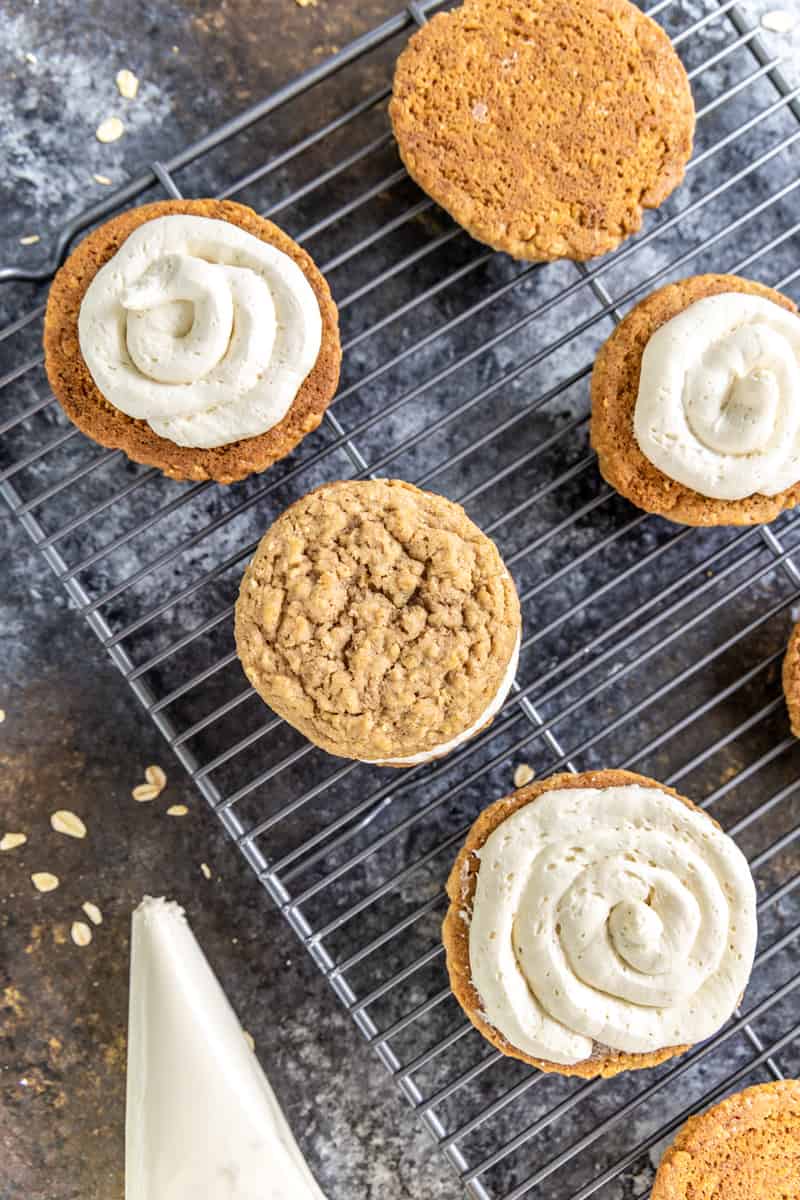 Storage Instructions
This oatmeal cream pie recipe yields about 10 servings. If you have any leftovers, store them in an airtight container at room temperature for up to 7 days. You can also store them in the refrigerator if you'd like — but we don't suggest reheating them. Any additional heat will mess with the texture of the cream filling.
If you like this recipe, you may be interested in these other delicious cookies recipes: