Rice cereal coated in melted peanut butter and chocolate, dusted in powdered sugar — you won't be able to resist muddy buddies! This classic snack is so easy to make and deliciously addicting.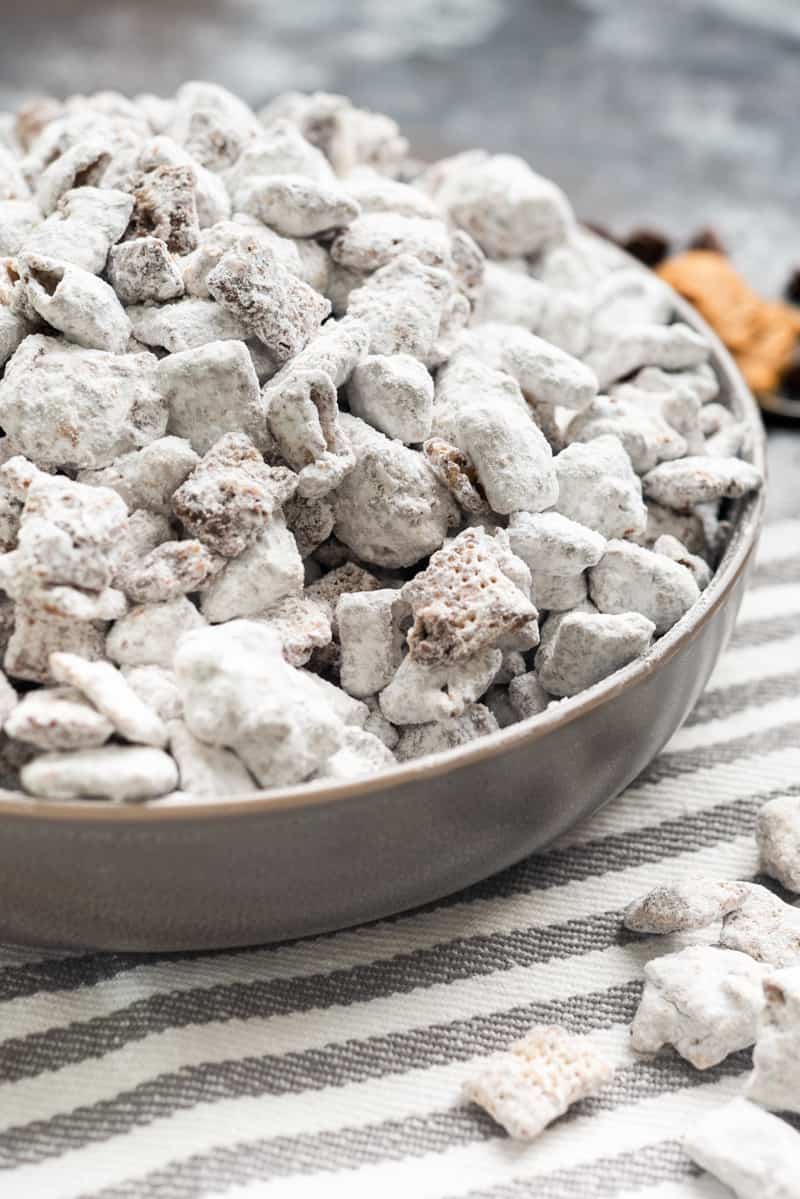 We grew up with muddy buddies at every holiday season! This homemade snack was present at family get-togethers, sleepovers, and after-school activities. Now that we're older, we understand why: they are made with simple and easy-to-find ingredients — and are an addictive treat that all peanut butter and chocolate lovers can get behind. Sometimes called puppy chow, it's a party snack that's naturally gluten-free. Great news for GF snackers! You'll often see it made around the holidays, but we're big believers in serving it any time of year. No matter when you decide to whip up a batch of muddy buddies, you'll be happy to know this entire recipe takes about 20 minutes to make.
Why Are Muddy Buddies Called Puppy Chow?
Muddy buddies are also known as puppy chow. Why? Because the small Chex pieces mixed in melted chocolate and peanut butter look a bit like dog food — at least before you add the powdered sugar coating! This sweet snack originated in the midwest in the United States. Some folks remember making it back in the 1960s, but General Mills (the company that makes Chex) officially developed the recipe in 2002.
Can I Use My Microwave?
Absolutely! If you don't want to melt everything on your stovetop, you can use your microwave. Add the ingredients to a microwave-safe bowl and warm for 1 minute. Stir, then continue to melt in 1-minute increments until the mixture is smooth.
Troubleshooting: Soggy Muddy Buddies
You need to make sure muddy buddies cool fully, or you could end up with a soggy mess. To do so, place the muddy buddies on a parchment or wax paper-lined baking sheet in an even layer. A little extra cooling time before serving could help prevent the cereal from soaking up too much of the chocolate mixture!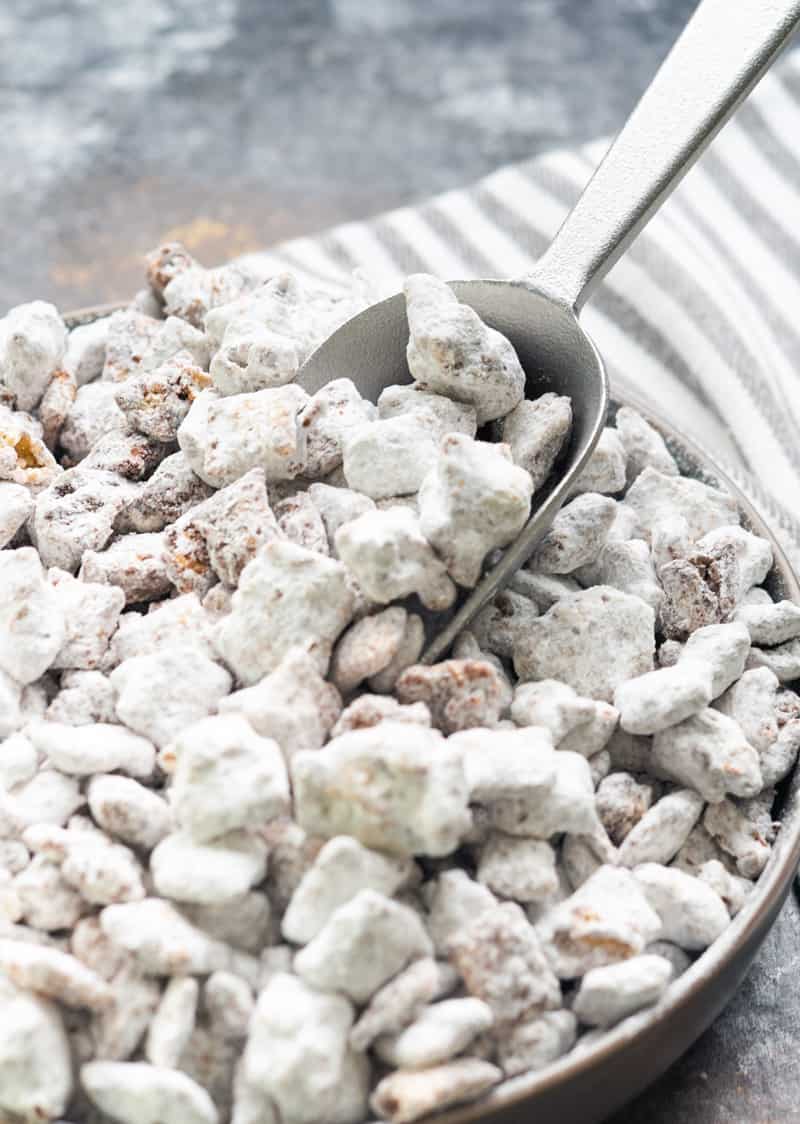 Storage Instructions:
The most important thing to remember here is to place your muddy buddies in an airtight container, or else they will go stale very quickly. You can keep them at room temperature where they will last for up to 2 weeks — if you don't eat all of them in one sitting, that is!
If you like this recipe, you may be interested in these other delicious homemade snack recipes:
Watch the video below where Caytlin will walk you through every step of this recipe. Sometimes it helps to have a visual, and we've always got you covered with our cooking show. You can find the complete collection of recipes on YouTube, Facebook Watch, or our Facebook Page, or right here on our website with their corresponding recipes.