Moo Shu Pork is a delicious stir fry dinner filled with tender veggies, scrambled eggs, and the most amazing marinated pork. Serve in mandarin pancakes, lettuce cups, or over cooked rice for a complete meal.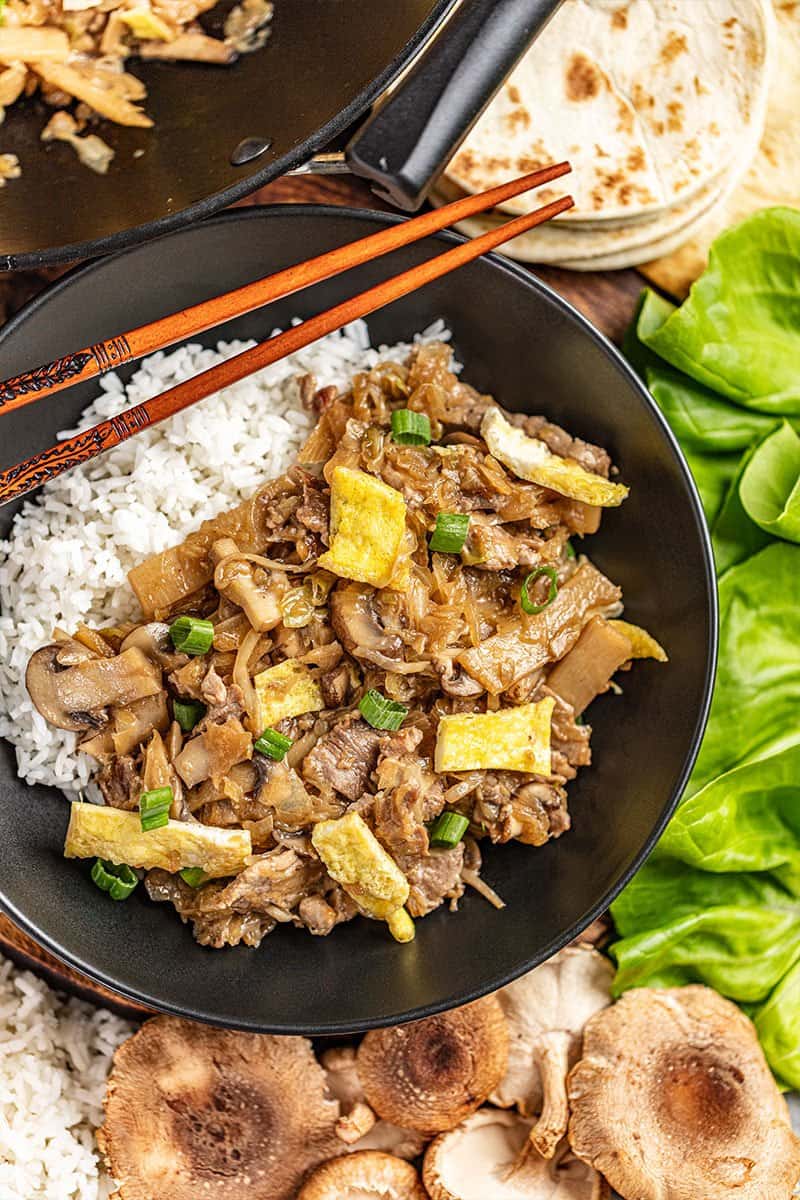 Stir fry meals are the absolute best. Any meal where we don't have to keep an eye on four different dishes and sides cooking at the same time is an absolute win. Cooking an intricate meal like that can be nice and all, but we are all about the quick, easy, and delicious dinners; and Moo Shu Pork is one of the best. It is chock-full of tender veggies, but even our picky eaters don't care. We call that a win in our household, where everyone can easily agree on dinner and eat all their veggies too. Get ready to add this one to your favorite meal rotation.
Moo Shu Pork is not an authentic Chinese recipe, but rather a typical American version of Chinese-American takeout restaurants. The Stay At Home Chef uses ingredients that are easily accessible for most people in the United States and Canada so that anyone can easily celebrate world cuisines even if their opportunities for travel or access to regional ingredients are limited.
Meat Options in Moo Shu Pork:
We know that not everyone eats pork, whether for dietary or religious reasons. You can absolutely substitute the pork tenderloin with one pound of thinly sliced chicken breasts.
Veggies:
Some of the veggies called for can be difficult to find but should be available in many large grocery stores. The wonderful thing about this type of recipe is that you can make it according to your own personal taste preferences by adding in your favorite vegetables and leaving out the rest. If you need or want to omit any of the veggies for any reason, you certainly can.
Serving Suggestions:
There are a few traditional options for how to serve up moo shu pork. You can keep it fairly simple with cooked rice or lettuce cups. However, if you want to really take this over the top, we highly recommend mandarin pancakes.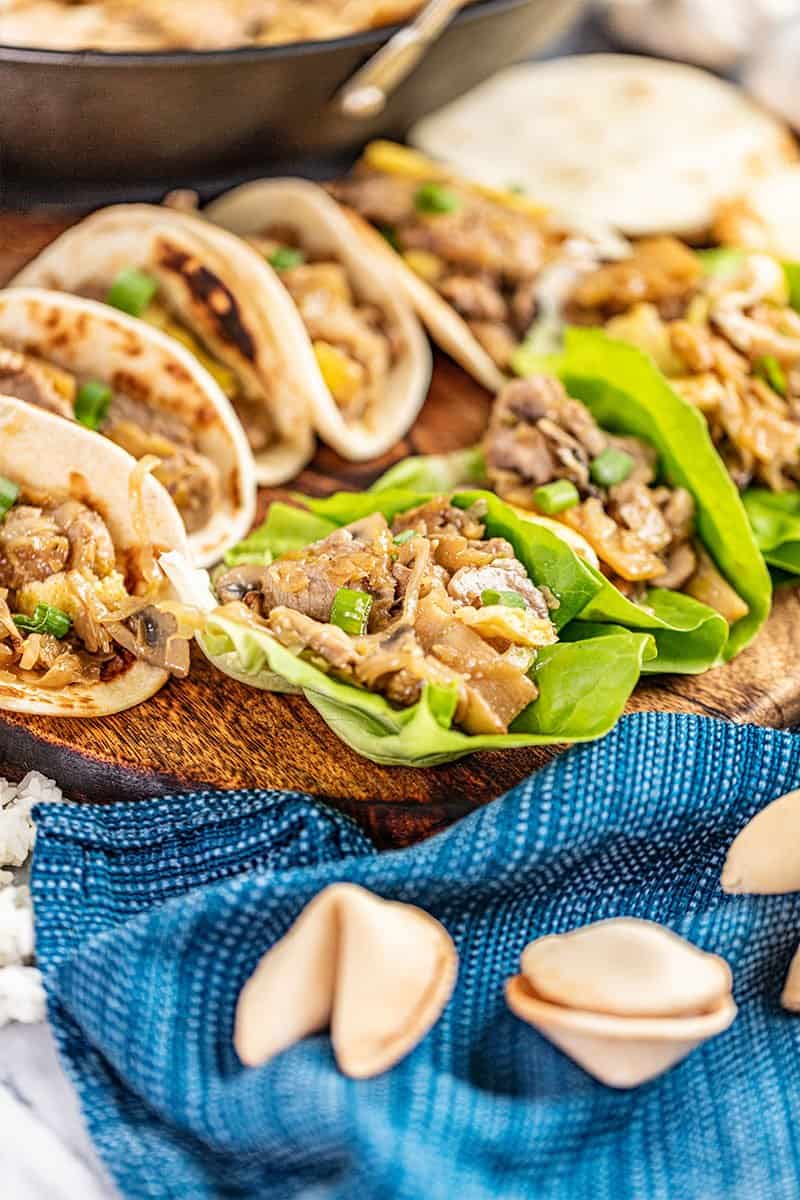 Storage and Reheating Instructions:
Store any leftovers in an airtight container in the fridge for up to 5 days. Reheat in a skillet on the stovetop over medium-low heat until warmed through.
If you like this recipe, you may be interested in these other delicious Asian inspired recipes: