Mississippi Pot Roast is moist, flavorful, and requires just a handful of simple ingredients. We've included instructions for the oven, slow cooker, and instant pot to make this as quick and easy as possible!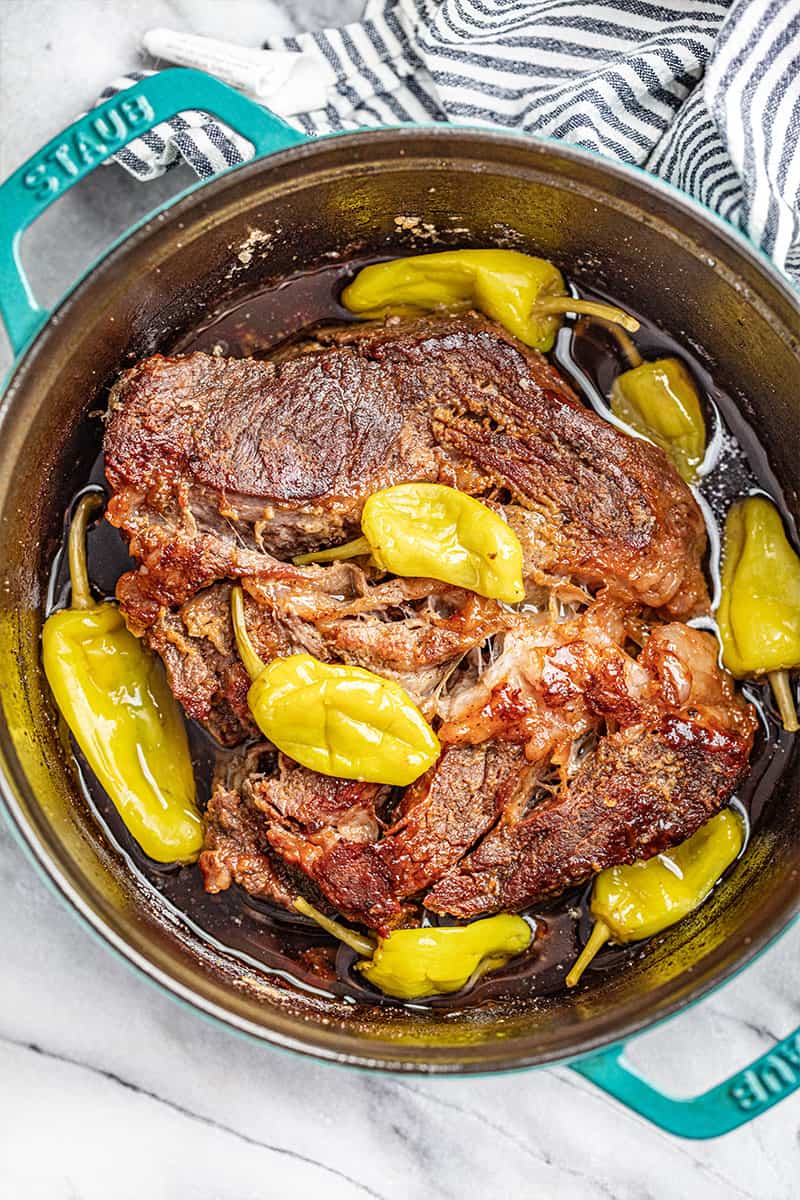 Pot roast brings back memories of special family dinners complete with mashed potatoes, green bean casseroles, and some sort of jello mixed with fruit dish. Ah, those were the days. Don't mind us as we indulge our nostalgia today with Mississippi Pot Roast. Trust us, you're going to love it.
There are a ton of variations to this recipe circulating. Veggies? Ranch Seasoning? Au Jus Mix? Gravy? Don't let yourself get stuck in a "traditional pot roast" box, feel free to experiment with variations to this delicious classic recipe!
Best cuts of meat for Mississippi pot roast:
Chuck Roast – tender, falls apart when finished and easily shredded
Round Roast (bottom round, top round) – lean and easy to slice
Beef Brisket – fattier option that gets super tender, but can still be sliced for serving
For a completely different flavor, give this recipe a try with a pork butt or shoulder roast. Trust us, you've got to try it!
Pepperoncini Peppers:
Pepperoncinis: you either love them or hate them. Even if you're not the type to just snack on a whole pepperoncini, we still highly recommend you include them in this recipe for the added flavor from the juices. Give it a try, you might surprise yourself.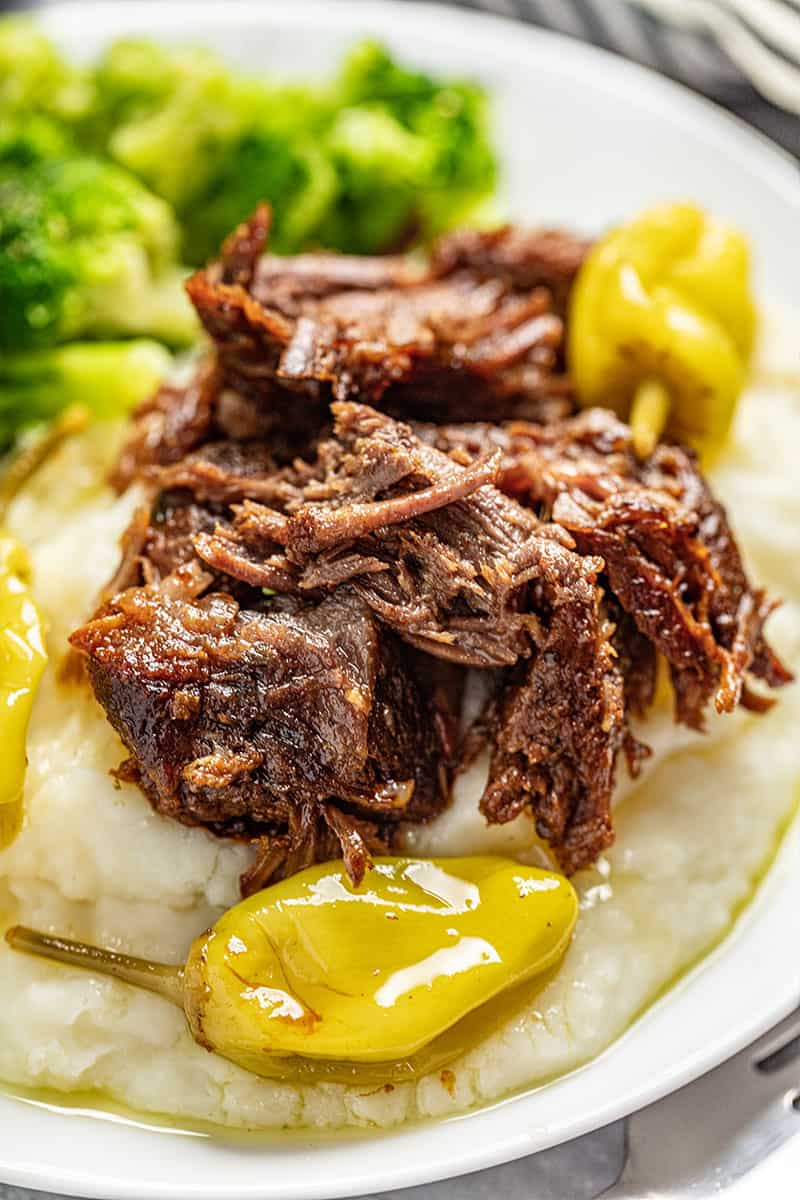 Storage and Reheating Instructions:
Store any leftover roast in an airtight container for up to 3 days. To reheat, add to a skillet over medium-low heat until warmed through. However, if you're as impatient as we are for leftovers, we have been known to pop a piece or two in the microwave for up to a minute with a scant amount of water and covered with a paper towel to retain some moisture.
If you like this recipe, you may be interested in these other delicious beef recipes: