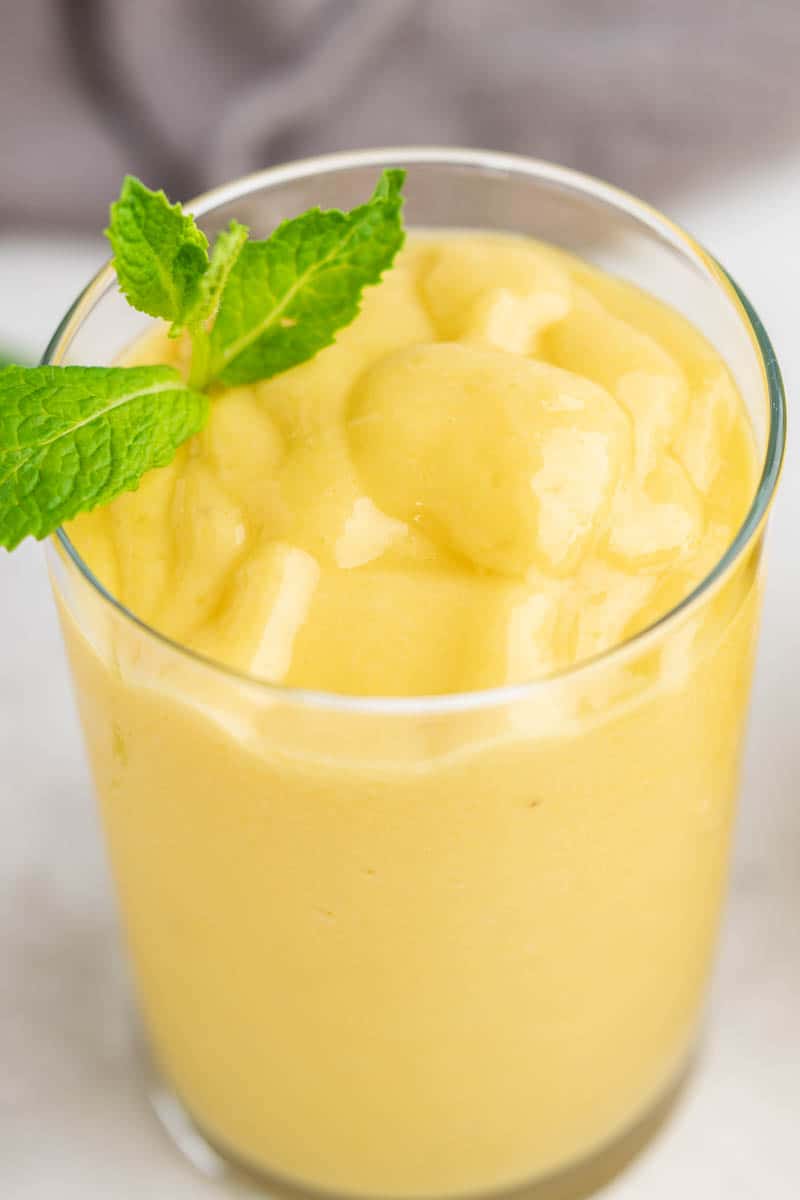 Need a summer pick-me-up? Whip up this refreshing mango smoothie in minutes and enjoy a cool, creamy delight!
There's nothing quite like a refreshing mango smoothie to help you cool down on a sweltering summer day. This tropical delight, brimming with the freshness of mango, is as simple to make as it is delicious. This mouthwatering beverage brings together ripe bananas, velvety vanilla yogurt, and a hint of honey for a touch of natural sweetness. Plus, the convenience of using frozen mango chunks means you can enjoy this smoothie year-round!
Frequently Asked Questions
Can I use fresh mangoes instead of frozen?
Yes, fresh mangoes can be used. However, using frozen mango chunks gives the smoothie a more refreshing, icy texture.
Can I make this smoothie vegan?
Absolutely. Substitute dairy yogurt with a non-dairy alternative and replace honey with agave syrup or maple syrup.
What other fruits can be added to this smoothie?
This smoothie is quite versatile. You can add fruits like strawberries, peaches, or pineapples to enhance its flavor.
Can I make this smoothie extra creamy?
Absolutely! For an extra creamy smoothie, consider using half and half or heavy cream.
Smoothie Customization
This smoothie is a canvas for your culinary creativity. You could:
Add a scoop of protein powder to turn this into a post-workout drink.
Include a handful of spinach for a green smoothie variant with an extra dose of nutrients.
Blend in some chia seeds or flax seeds for added fiber and omega-3 fatty acids.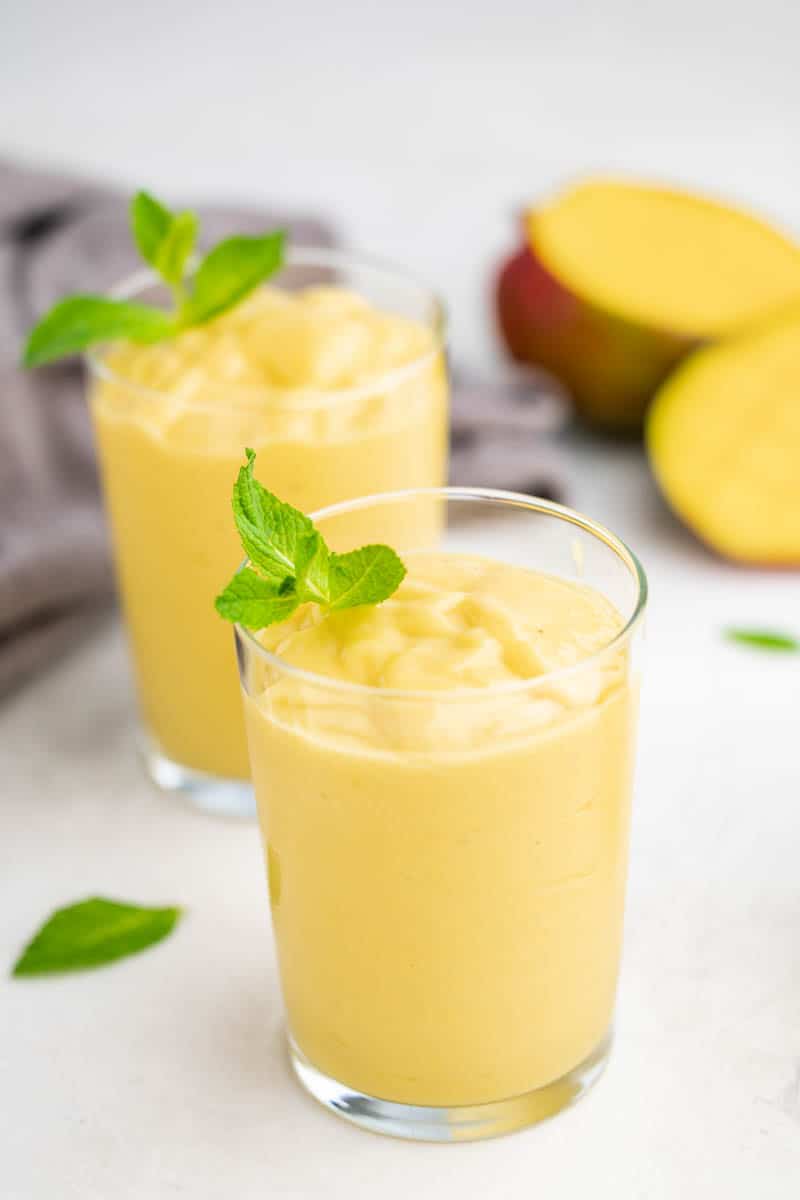 Troubleshooting
My smoothie is too thick. What can I do? Try adding a bit more orange juice, a tablespoon at a time, until it reaches your preferred consistency.
My smoothie is too thin. How can I thicken it? Add more frozen mango chunks or a handful of ice cubes, then blend again. The extra frozen items should give it a thicker texture.
My smoothie isn't sweet enough. What should I do? Sweetness is subjective and can vary based on the ripeness of your fruits. Feel free to add more honey or your favorite sweetener if needed.
Storage Instructions
Although this smoothie is best enjoyed immediately after preparation, you can store any leftovers in the refrigerator for up to one day. For longer storage, pour the smoothie into an ice cube tray and freeze. When you're ready to enjoy it again, just pop the smoothie cubes in the blender for a quick whirl.