This Make Ahead Apple Pie Oatmeal Smoothie tastes just like apple pie for an easy, grab-and-go breakfast that you can prep ahead of time. It's a great healthy breakfast option that tastes like a treat!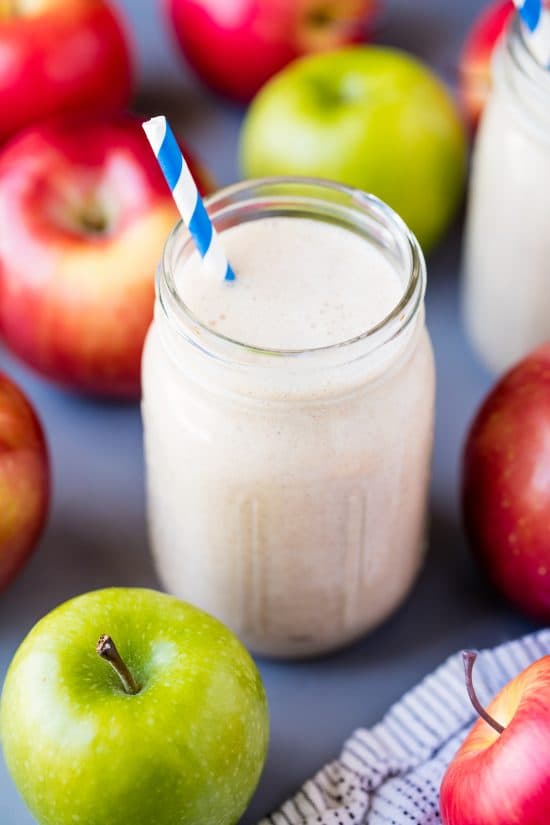 Make ahead oatmeal smoothies are a great option for busy morning breakfasts. You can make a whole big batch one afternoon and enjoy them for an entire week. I've even used make ahead smoothies on vacations, keeping them in a cooler. It's super convenient!
These smoothies are super filling and healthy and are absolutely perfect for fall. It's got all the flavors of apple pie. We usually enjoy ours without any added sweetener to keep it healthier and lower calorie, but you can choose to add one of the listed sweeteners if your sweet tooth needs a fix.
I've made these in pint sized mason jars, but you can also use smaller jars depending on how large you want your serving size. Some people are big breakfast eaters and some aren't so feel free to adjust your storage container accordingly.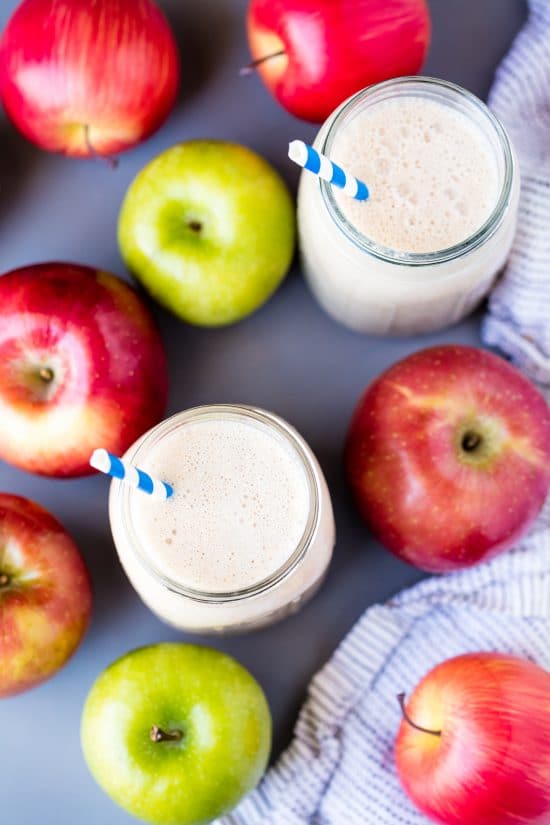 The smoothies thicken after sitting in the fridge for a few hours. You want to be sure to make these smoothies ahead of time so that the oats have a chance to expand and thicken the smoothie.
You may also be interested in my Make Ahead Pumpkin Pie Oatmeal Smoothies which I shared a couple of years ago on a local morning show. They were a huge hit with the crowd! For other healthier breakfast options check out my Greek Yogurt Waffles or my Chunky Strawberry Peanut Butter Yogurt Bowls.
Watch the video below where I walk you through every step of this recipe. Some people are visual learners and I've got you covered with hundreds of cooking videos over on my YouTube Channel. Be sure to check them out and subscribe!