Lemon Poppyseed Muffins are perfectly sweet and full of bright, lemony flavor. They are light and airy and the absolute best breakfast food. Your family is going to love them!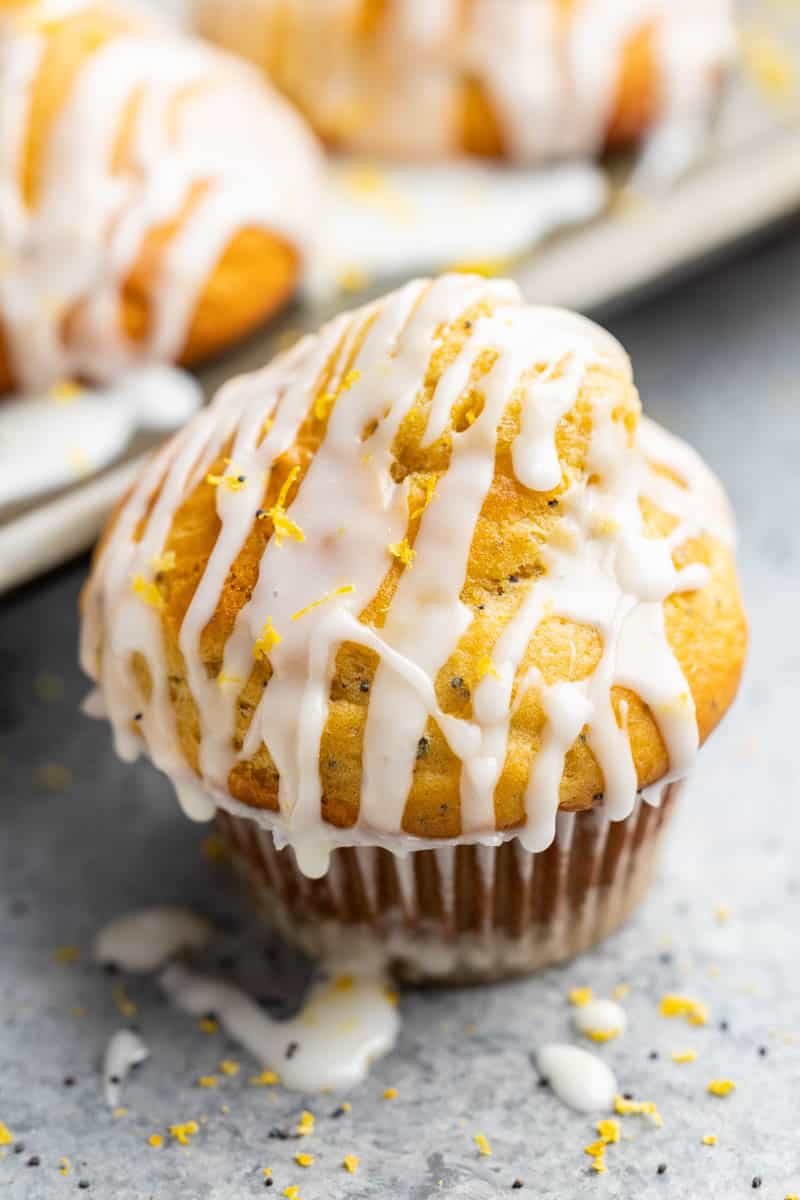 Oh muffins, why do we love you so? Is it the lemon? Perhaps, the poppyseeds? Yes and yes. There is something about this magic combination of fresh lemon and poppyseeds that is just heavenly. While maybe not the most balanced of breakfasts, we love nothing more than one of these muffins to start the day. And hey, it's far more healthy than a donut. So, we don't even feel bad about it. Be sure to whip up a batch of these, and hide a few from the rest of the family to make sure you get your fair share, because these will go quick.
Muffin Liners
Paper liners are standard. If you are in a pinch and don't have any, be sure to spray your muffin tins extremely well to prevent sticking. Better yet, purchase silicone muffin liners and you'll never run out again!
Dairy Free Lemon Poppyseed Muffins
You can make these muffins entirely dairy-free as needed. Replace the milk, yogurt and butter with your favorite plant-based alternatives. The higher fat content the better.
Lemon Sugar Glaze
This lemon sugar glaze turns these muffins into a delectable dessert. You can always simply go light on the glaze to make them not too sweet, or you can omit the glaze entirely.
How Many Lemons Do I Need
On average, 1 lemon contains about 1/4 cup of lemon juice and 1 tablespoon of lemon zest. Actual amounts can vary based on the size and juiciness of the lemon. This recipe needs 1/4 cup of lemon juice total and 2 tablespoons of lemon zest. We recommend purchasing 2 lemons for this recipe.
How Do I Get a Domed Top On My Muffins?
The key to a perfectly domed muffin top is to blast the batter with heat when you first place it into the oven, and then let it finish baking in a slightly cooler oven. This will cause the steam in the muffins to rapidly release, making the muffin puff up rapidly and create that perfect dome. 450 degrees Fahrenheit is a great temperature to start your muffins in. After about 7 to 10 minutes, reduce the heat in the oven to 350 degrees F. Watch your muffins closely as they finish baking as ovens vary slightly so your cooking time may vary as well. Pull your muffins out as soon as they are golden brown on top.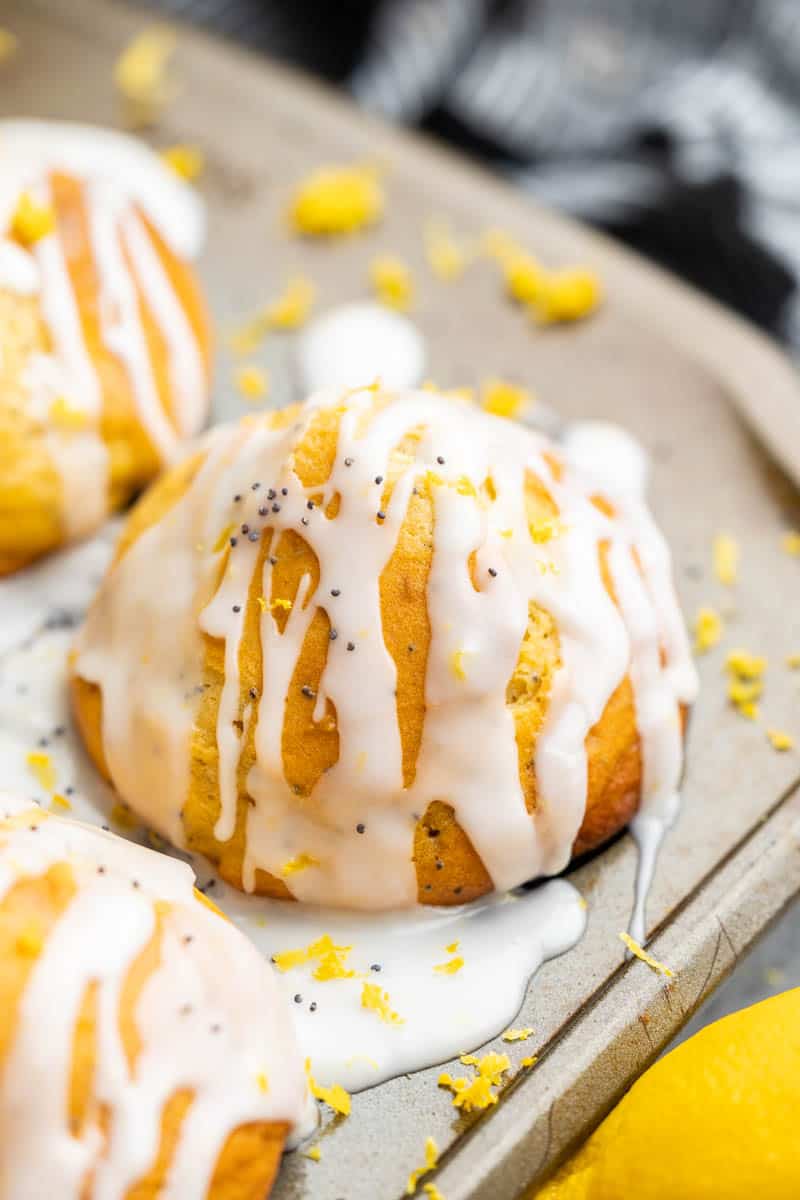 Freezer Instructions
Muffins freeze beautifully. Make sure your muffins are completely cool before putting them in an airtight container in the freezer for up to 3 months. Thaw at room temperature.
Storage Instructions
Store any leftovers in an airtight container at room temperature for up to 5 days.
If you like this recipe, you may be interested in these other delicious muffin recipes: