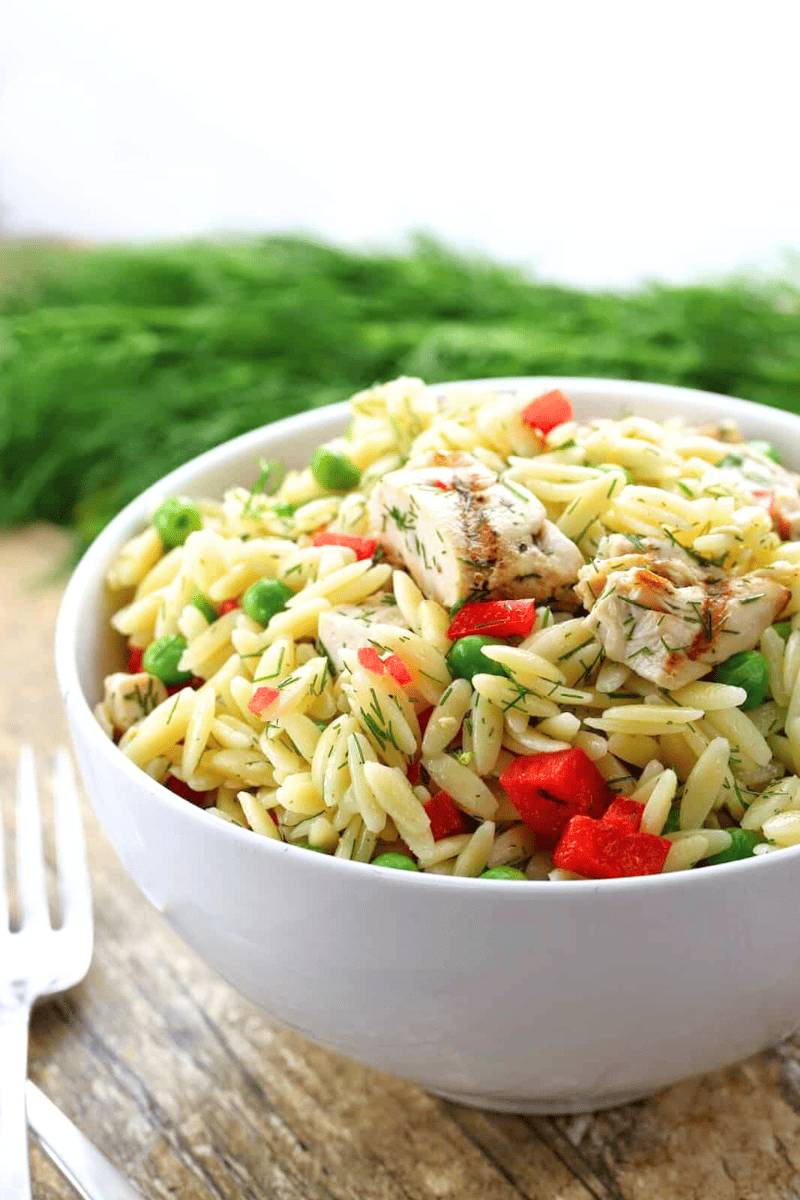 Our lemon-dill orzo chicken pasta salad has something for everyone – a flavorful blend of tender chicken, hearty orzo pasta, and fresh veggies, all tied together with a tangy lemon and dill dressing. This is the perfect companion for your summer picnics or family gatherings.
The lemon dill orzo chicken pasta salad is not just any salad—it's a celebration of summertime, vibrant flavors, and wholesome nutrition. Every bite of the succulent chicken, seasoned with a kick of lemon pepper and paired with the freshness of dill, invites you to relish the perfect harmony of flavors. The tanginess of the lemon and the distinct aroma of dill cut through the heartiness of chicken and orzo, creating a refreshing flavor profile that's as pleasing to the palate as it is to the eye. Whether served for lunch or dinner, it's sure to become a beloved addition to your table.
Frequently Asked Questions
Can I substitute the orzo with another type of pasta?
Absolutely. Feel free to use fusilli, penne, or even gluten-free pasta if you prefer.

Can this dish be made vegetarian?
Yes, you can replace the chicken with tofu or chickpeas for a protein-rich vegetarian alternative.
Is this dish suitable for meal prep?
Absolutely. The salad holds up well in the refrigerator and can be made ahead for the week.

Accommodating Dietary Restrictions
If you're watching your sodium intake, reducing the salt won't compromise the flavor of this dish. The lemon and dill bring plenty of taste, making it easy to adapt to a low-sodium diet. For those with gluten sensitivities, a simple swap to gluten-free pasta works well. This dish can also be adjusted to meet kosher and halal dietary requirements by using appropriate chicken.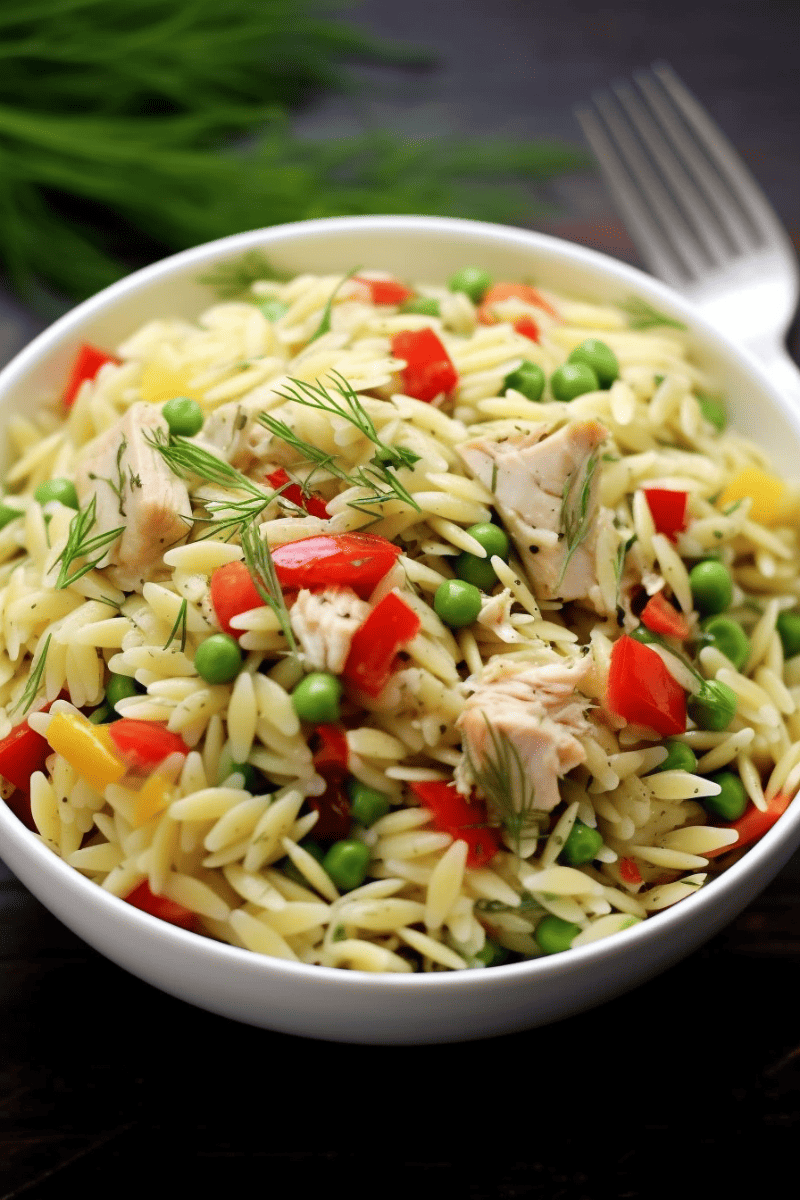 Serving Suggestions
The lemon dill orzo chicken pasta salad pairs well with a crisp white wine and crusty bread to make a delightful meal. It's also great as a potluck dish or served at summer barbecues.
Storage & Freezer Instructions
This dish is best stored in the refrigerator in an airtight container and consumed within 3-4 days for maximum freshness. Reheat gently on the stovetop or in the microwave. However, freezing is not recommended as it can affect the texture of the pasta and fresh vegetables.