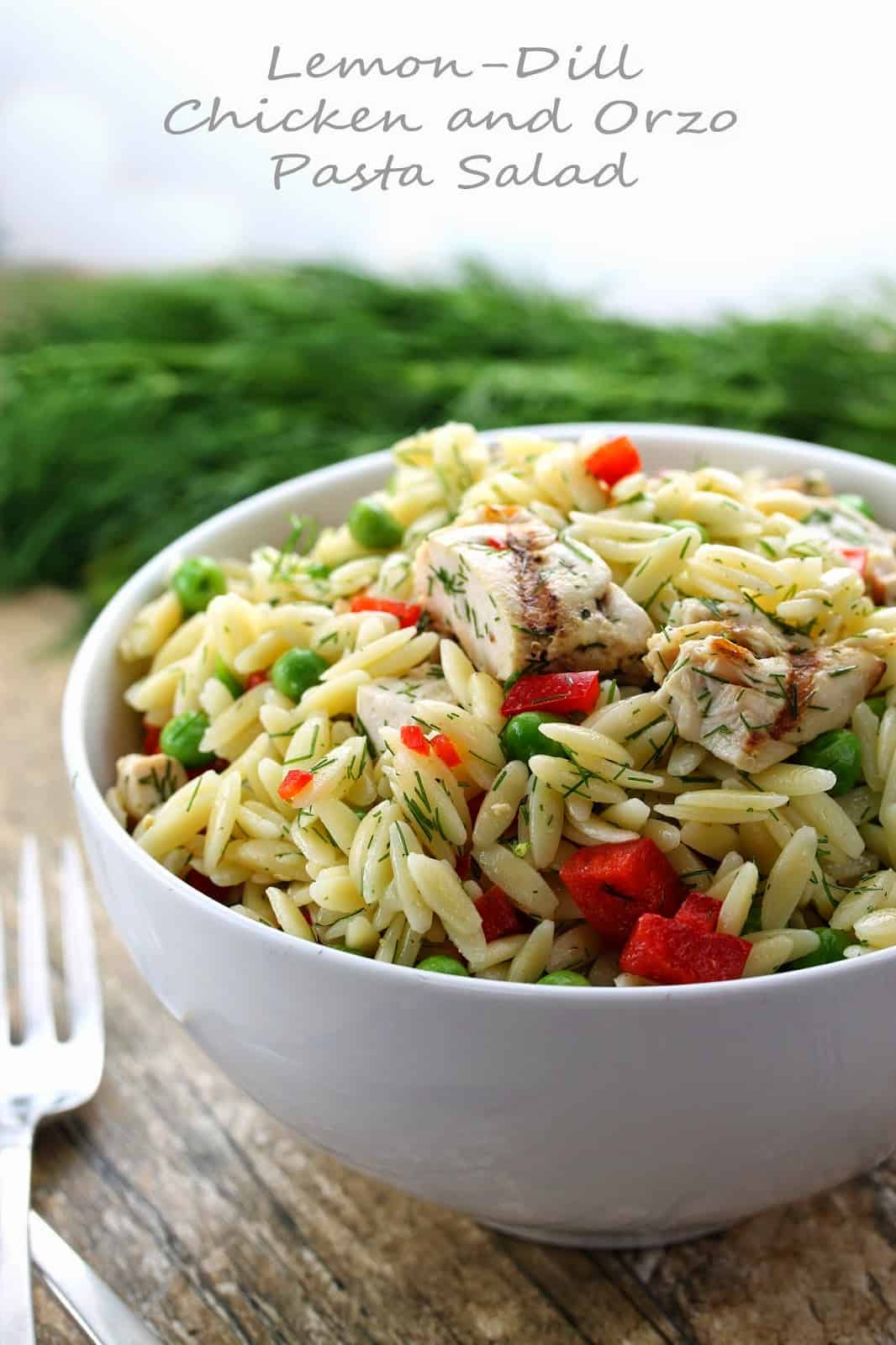 Okay so I bought one of those huge packages of chicken tenders at Costco. That means I've gone through a whole lotta chicken tenders people. I do love them because they cook quickly and stay tender, true to their name, which makes them a great candidate for quick meals. This pasta salad came about because I had been wanting to make an orzo pasta salad for a while. A little wandering through the grocery store and we have a lemon-dill chicken tender orzo pasta salad. It's a mouthful, right? I love the clean flavors of lemon and dill. I think they go great with a cold pasta salad in the summer. This dish is great because it is served cold which means you can make it at any point in the day and boom, dinner is ready to go. This makes a great side dish, main dish, or potluck dish. It is simple to make with clean, bright flavors that leave you feeling satisfied while still remaining light enough for a hot summer day.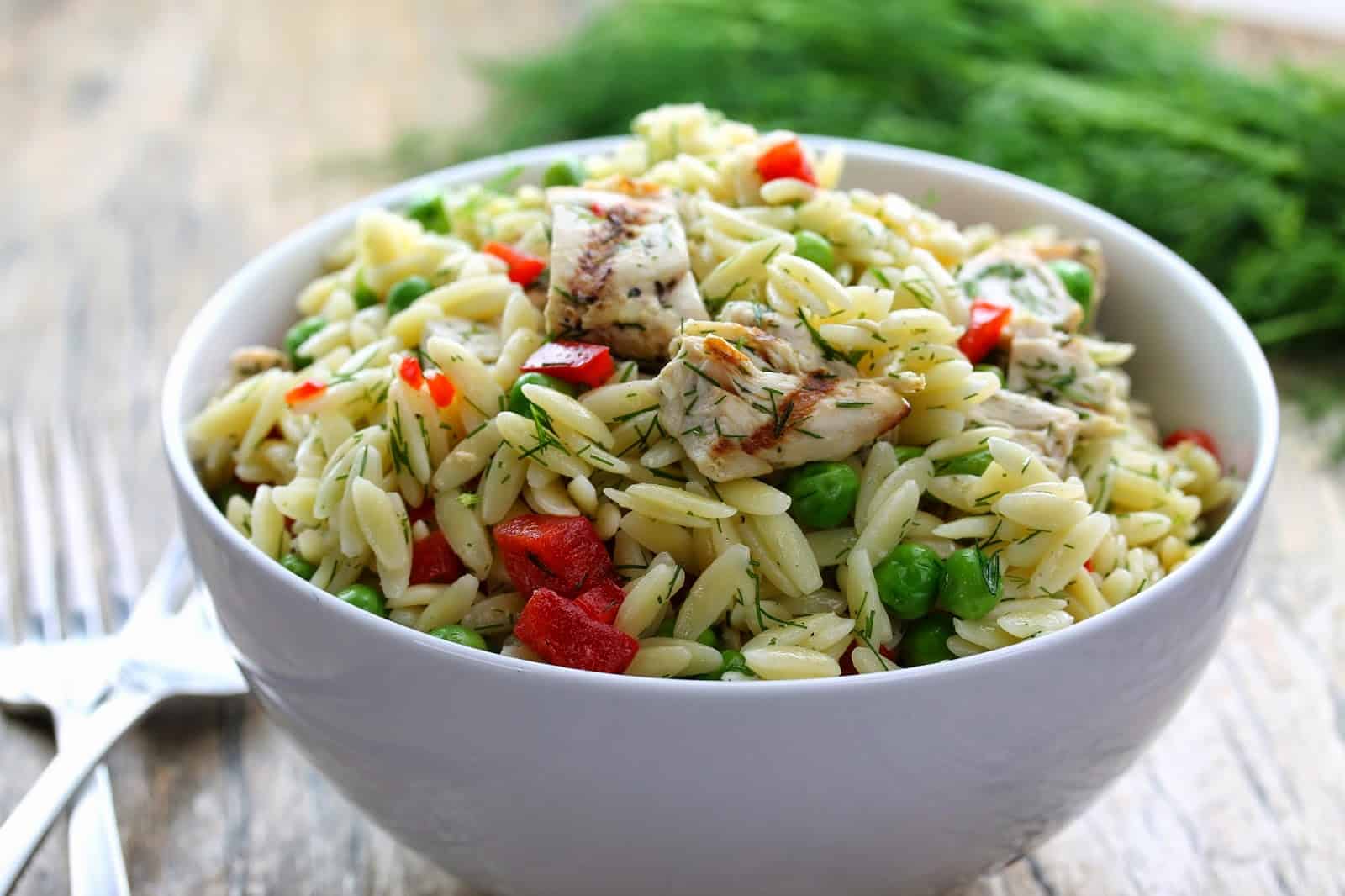 Hands On Time: 15 to 20 minutes
Ready In: 1 hr 20 minutes
Yield: serves 6
Ingredients
1 lb chicken tenders
2 tsp. lemon pepper
1/4 tsp. salt
1 tb. olive oil
8 oz. orzo pasta
1 cup frozen peas, thawed
1 red bell pepper, seeded and diced
1/4 cup chopped fresh dill
2 lemons, juiced
Instructions
1. Heat a heavy skillet or grill pan over medium-high heat.
2. Trim the chicken tenders of any excess fat. Season both sides with lemon pepper and salt. Swirl the olive oil around in the pan and cook the chicken tenders in the pan for about 3 minutes per side, until cooked through. Actual cooking time will depend on how thick your chicken is.
3. Meanwhile, cook the orzo according to package directions. Drain. Rinse with cold water to cool the pasta off.
4. Transfer the cooked orzo to a large bowl. Stir in peas, red bell pepper, dill, and lemon juice. Add a bit of salt, to taste.
5. Cut chicken into bite-sized pieces and stir the pasta all together to combine. Refrigerate at least 1 hour to cool before serving.