Instant pot mac and cheese is quick to throw together and is ready in just 15 minutes! We've also included 3 flavor variations for some fun twists on a classic family favorite comfort food!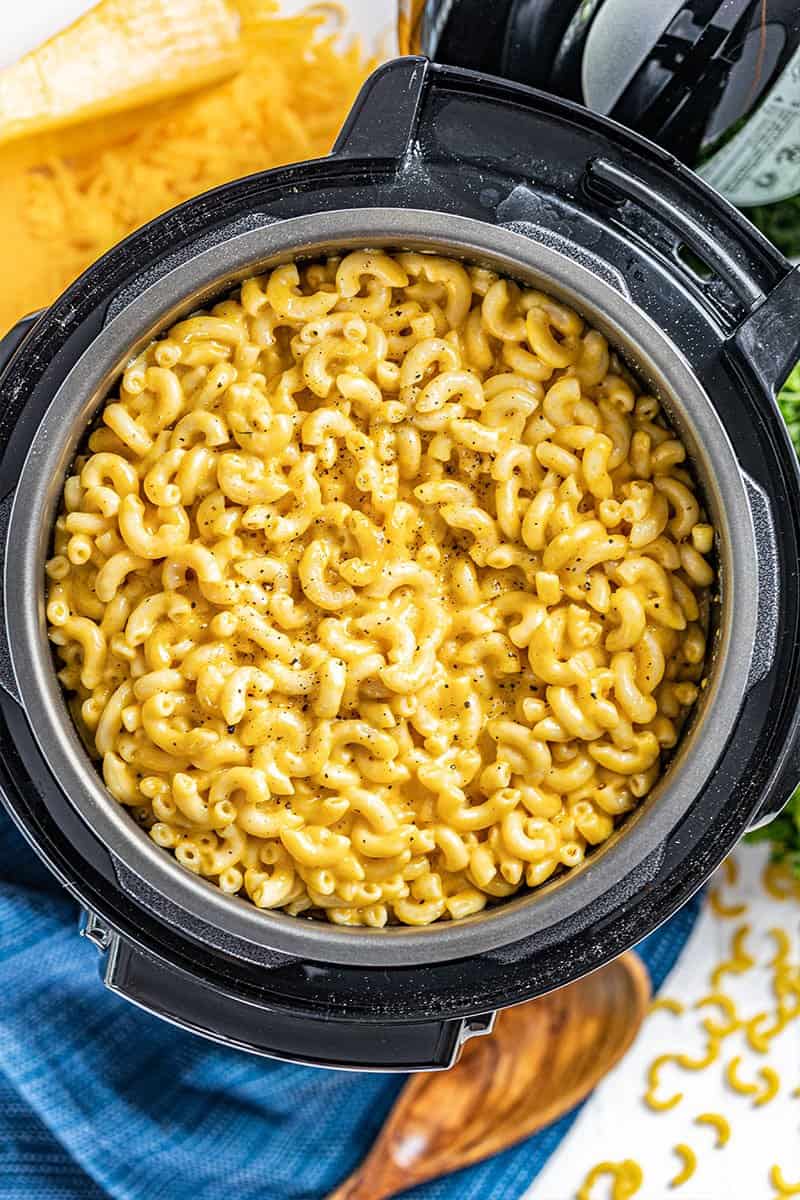 Who doesn't love the instant pot? It is so versatile and makes some of our favorite meals in a fraction of the normal time. It's perfect for those busy weeknights when we haven't planned ahead for dinner. Seriously, instant pot cooking is one of our favorite things, especially when it comes to this recipe. Mac and cheese is already one of our top 10 favorite foods, but throw in these killer flavor variations to switch it up and have it cook ridiculously fast, and we are in food heaven over here.
Cheese Options:
You have so many options when it comes to adding your favorite cheeses to mac and cheese. We love to stick with the classic cheddar cheese, but especially a good sharp or white cheddar. You can really use anything that melts well, though we've found mozzarella to be particularly stringy. You can even get extra fancy and use a blend of different cheeses, like gouda, goat cheese and parmesan. Just keep it to 3 cups of cheese total.
We do not recommend using any sort of pre-shredded cheese or any crumbly cheese such as feta. Pre-shredded cheeses have a bunch of added preservatives and they will not melt as well. Crumbly cheese also do not melt properly, and you'll just end up with a lumpy sauce.
Mustard Options:
You really do not want to leave out the mustard. Even if you are not a mustard lover, it combines with everything else to make this mac and cheese simply amazing. You can use any mustard you like, but we are especially fond of stone ground mustard.
Pasta Options:
We love to keep it classic with standard elbow macaroni, but you could also use shells, butterfly, or penne.
Flavor Variations:
Chipotle Mac and Cheese – Add 3 tablespoons (approximately 1/2 small can) of canned chipotle peppers in adobo sauce to a blender and blend until smooth. Add them into the mix before cooking. Increase the amount of chipotle peppers for more heat.
Buffalo Mac and Cheese – Add in 1/2 cup of buffalo sauce and 1 teaspoon of garlic powder to the mixture before cooking.
Green Chile Mac and Cheese – Add in a 16 ounce jar of green chile salsa to the mixture before cooking and omit the added milk at the end. Stir in pepper jack cheese instead of cheddar.
Time Saving Tip:
The instant pot can take a long time to get to pressure. If you add in hot broth, it will reach pressure faster!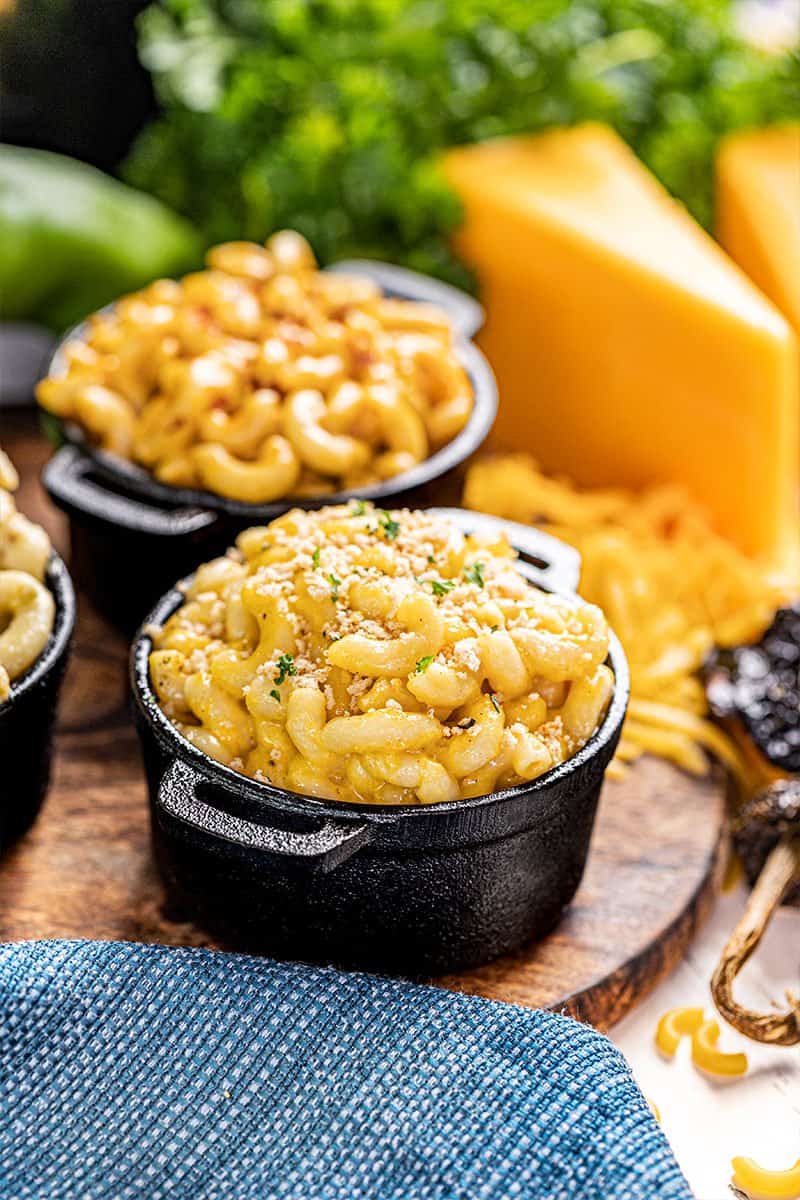 Serving Options:
There is no wrong way to serve up mac and cheese. We could eat a giant bowl of this with no other sides necessary, but you can also use this on a side of a larger meal.
If you're serving a crowd you could even make a Mac n Cheese bar and have topping options like bacon, green onions, fried onions straws, bread crumbs, panko, or cracker crumbs.
Storage and Reheating Instructions:
Store any leftovers in an airtight container in the fridge for up to 5 days. Reheat single serving portions in the microwave in 30 second increments until warmed through.
If you like this recipe, you may be interested in these other delicious pasta recipes:
Watch the video below where Caytlin will walk you through every step of this recipe. Sometimes it helps to have a visual, and we've always got you covered with our cooking show. You can find the complete collection of recipes on YouTube, Facebook Watch, or our Facebook Page, or right here on our website with their corresponding recipes.