Get the same delicious taste of Aussie Bites at home with this easy copycat recipe! Using the same list of ingredients as the original, this homemade version is sure to be the best one you'll find. Give it a try and enjoy all the flavor of Aussie Bites anytime, anywhere!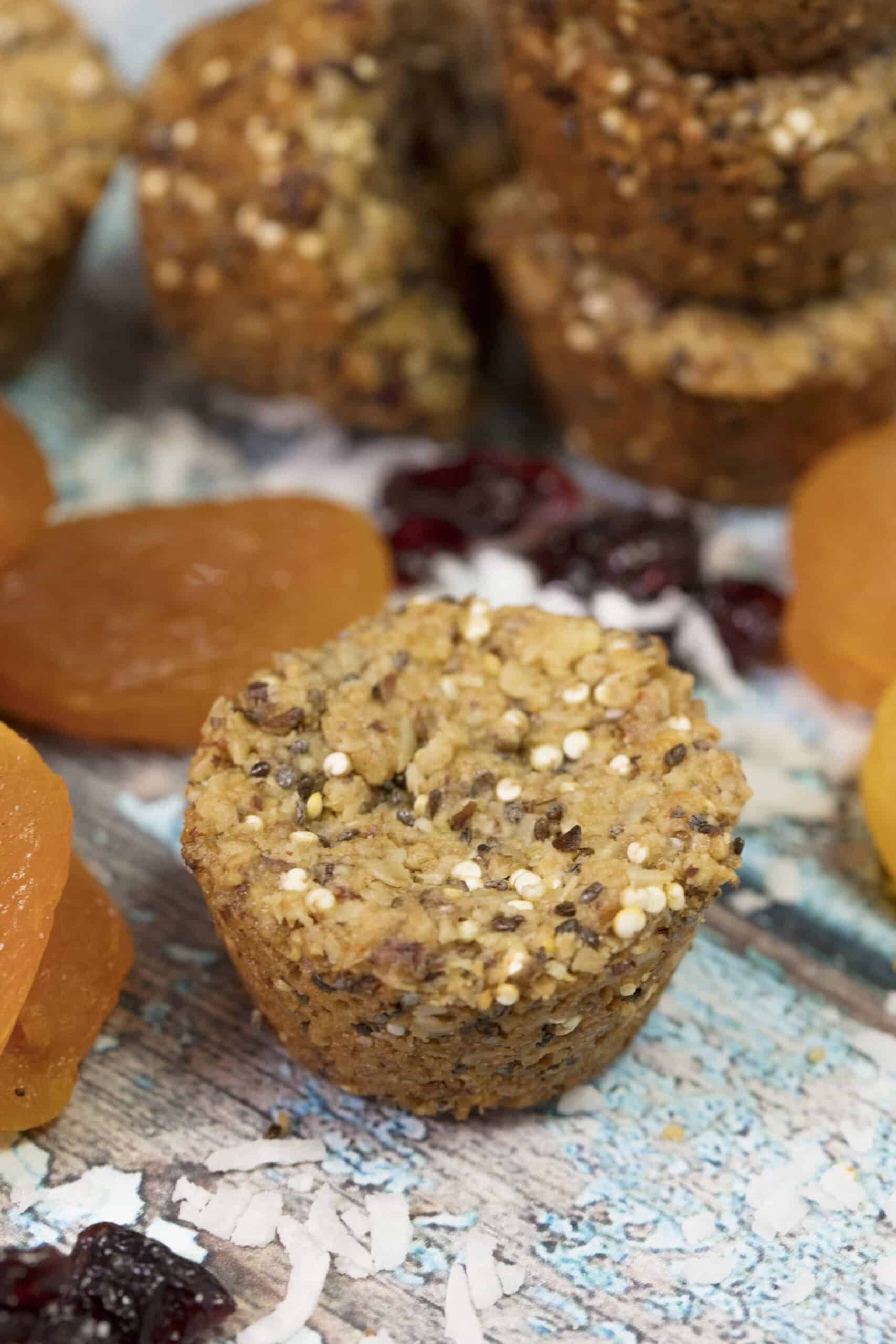 This recipe has been extensively tested and refined over time to ensure that it accurately replicates the taste and texture of store-bought Aussie Bites. We started by studying the ingredient list on the package and then conducted multiple trials to determine the best ratios of ingredients and cooking times. We are confident that this recipe is a true copycat of the original and that it will provide a similar experience for the home cook.
What do Aussie Bites taste like? Aussie Bites have a chewy and slightly crispy texture, thanks to the combination of oats, quinoa, and dried fruits. They are slightly sweet from the combination of honey, coconut, and apricots. The bites are satisfying and filling, making them a great on-the-go snack option for both adults and children and a great breakfast.
Canola Oil Replacement
Canola oil is used in the original store-bought bakery good, but you can also use melted coconut oil, melted butter, vegetable oil, avocado oil, or other similar liquid fats.
Cooked or Uncooked Quinoa
This recipe can be made with both cooked or uncooked quinoa in the same amount. Cooked quinoa leads to a slightly softer end result, but both work in the recipe.
Replacing Apricots or Raisins
This recipe uses dried apricots and raisins. You can substitute these items with similar dried fruits, but you cannot just leave them out. Other dried stonefruits like dried peaches and dried nectarines are great replacements for dried apricots. Raisins can be replaced with dried cranberries, craisins, dried dates, or dried prunes.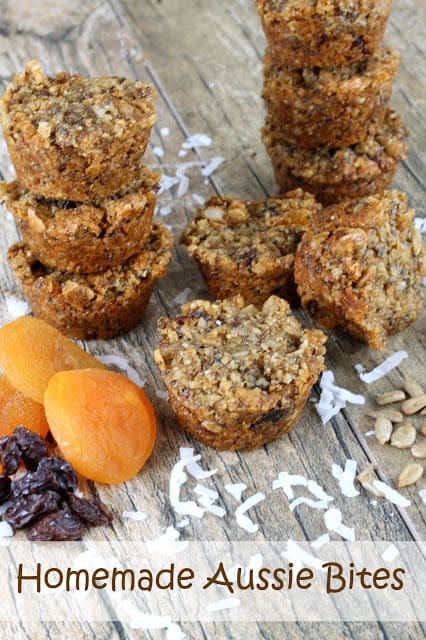 Storage and Reheating Instructions
To store Aussie Bites, place them in an airtight container and keep them at room temperature. They will last for up to 5 days in the container. You can also freeze Aussie Bites for longer storage. To freeze them, place them in a single layer on a baking sheet and freeze until solid. Once frozen, transfer the bites to a resealable plastic bag or airtight container and store in the freezer for up to 3 months. Thaw the bites at room temperature before serving.
Video Demonstration