We're giving you 3 different flavor options for our favorite potato recipe ever! Grilled potatoes are super crispy, coated in the most amazing herbs, and are the perfect side to your favorite grilled meat.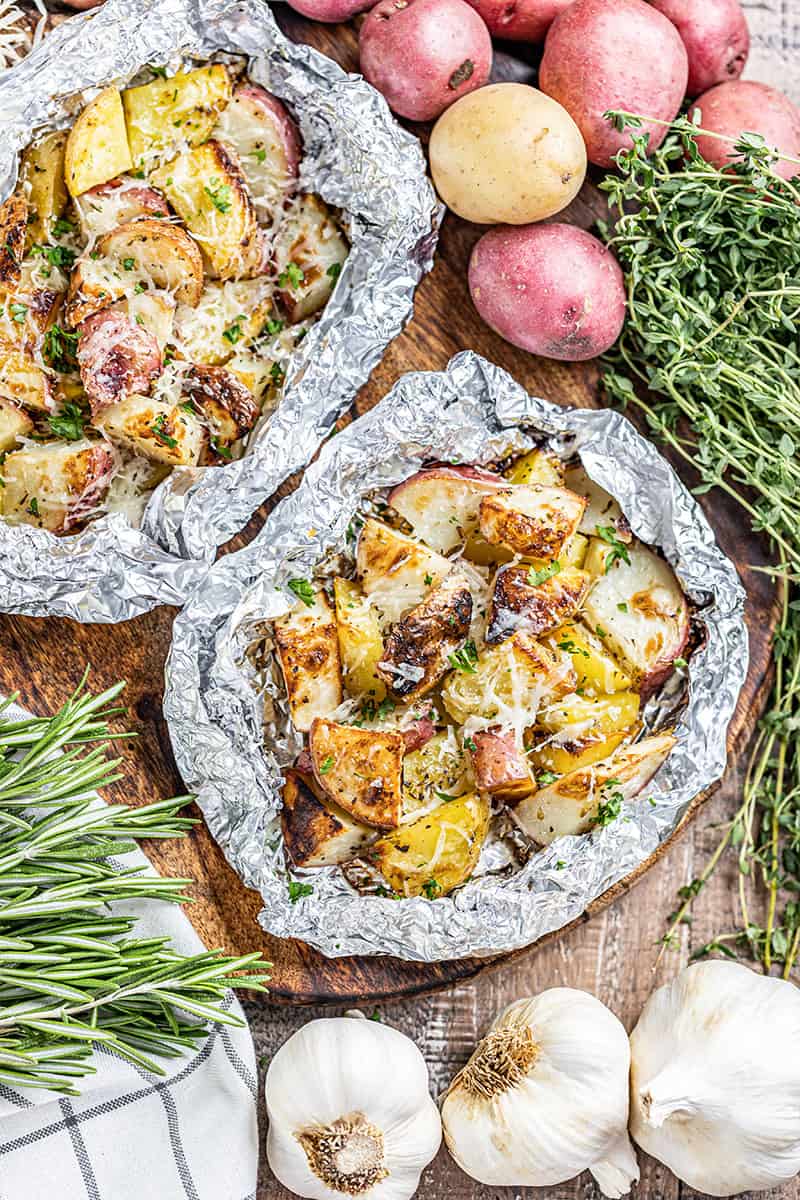 There really isn't a wrong way to eat potatoes. Baked, fried, or grilled, they are just the most versatile food that is delicious no matter how you prepare them. In the summer, we love to use the grill. It saves us from heating up the entire house with the oven, and grilling just makes everything taste better. With the different flavor variations, all of these potatoes have so much flavor. If you get bored with one, move on over to another flavor! We understand food ruts, but we promise you'll never get sick of grilled potatoes!
Potato Options:
We prefer to use Yukon Gold potatoes for grilling, but you can always use red potatoes or even new potatoes.
Cutting Tips:
For those super tiny potatoes, you can simply cut them in half. If your potatoes are larger, you will want to cut into thick slices, quarters, or bite sized pieces.
Flavor Variations for Grilled Potatoes:
We're giving you a few different flavors to try with your grilled potatoes. Keep it classic and stick to the base recipe, or use either of these amazing flavor variations below!
Pesto for Potatoes:
2 cups packed basil leaves
1/3 cup olive oil
3 whole cloves of garlic
1/4 cup pine nuts
Top with Parmesan Cheese
Place all ingredients into a blender or food processor and blend until smooth. Toss with potatoes and grill.
Lemon Pepper Butter Compound:
Combine 6 tablespoons softened salted butter with:
1 tablespoon minced garlic
Zest from 1 lemon, approximately 1 teaspoon zest
2 teaspoons salt
2 teaspoons pepper
Toss with potatoes before grilling.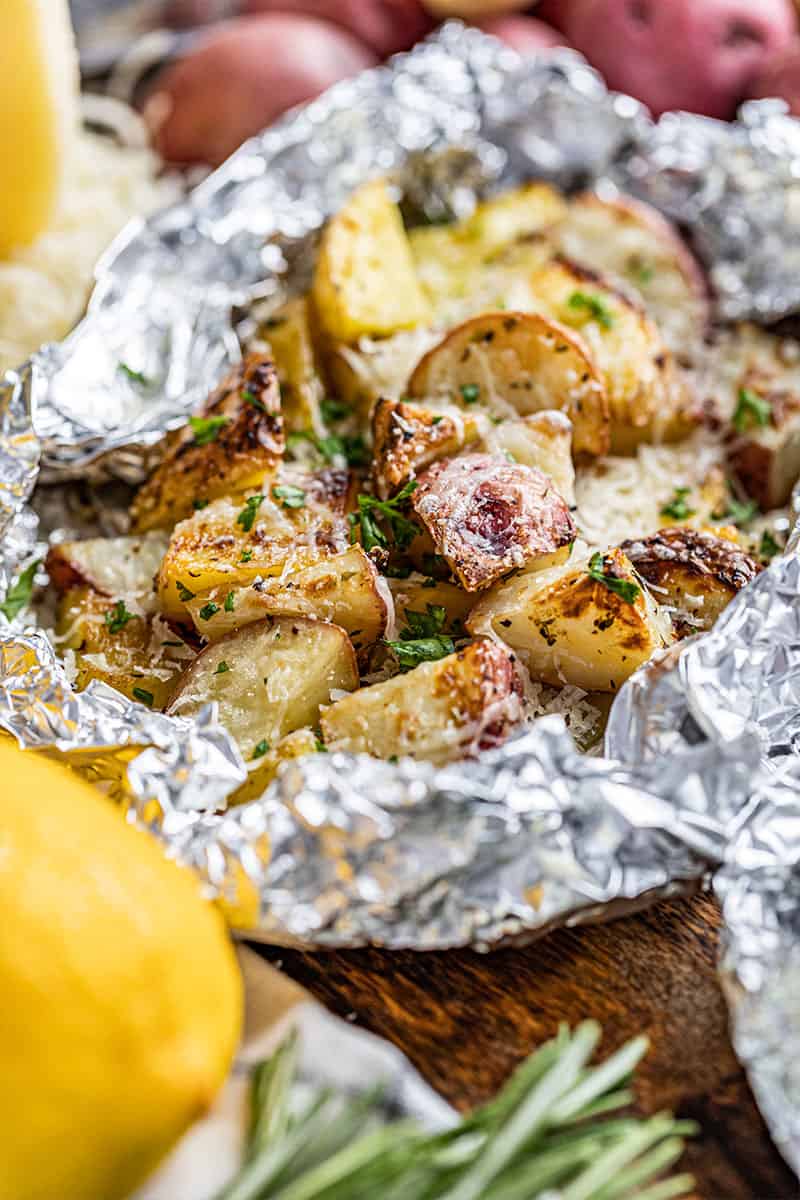 Cooking Options:
On the grill, you can either cook in foil or in a grill pan. If you don't have a grill, you can bake these in foil in an oven preheated to 400 degrees Fahrenheit for 20 minutes or until tender.
Storage and Reheating Instructions:
Store any leftovers in an airtight container in the fridge for up to 5 days. Reheat in an oven preheated to 350 degrees until warmed through.
If you like this recipe, you may be interested in these other delicious grilling recipes:
Watch the video below where Caytlin will walk you through every step of this recipe. Sometimes it helps to have a visual, and we've always got you covered with our cooking show. You can find the complete collection of recipes on YouTube, Facebook Watch, or our Facebook Page, or right here on our website with their corresponding recipes.