It's easy to make your own delicious homemade Naan. This traditional Indian flatbread can easily be made at home using simple ingredients and either a skillet or a grill.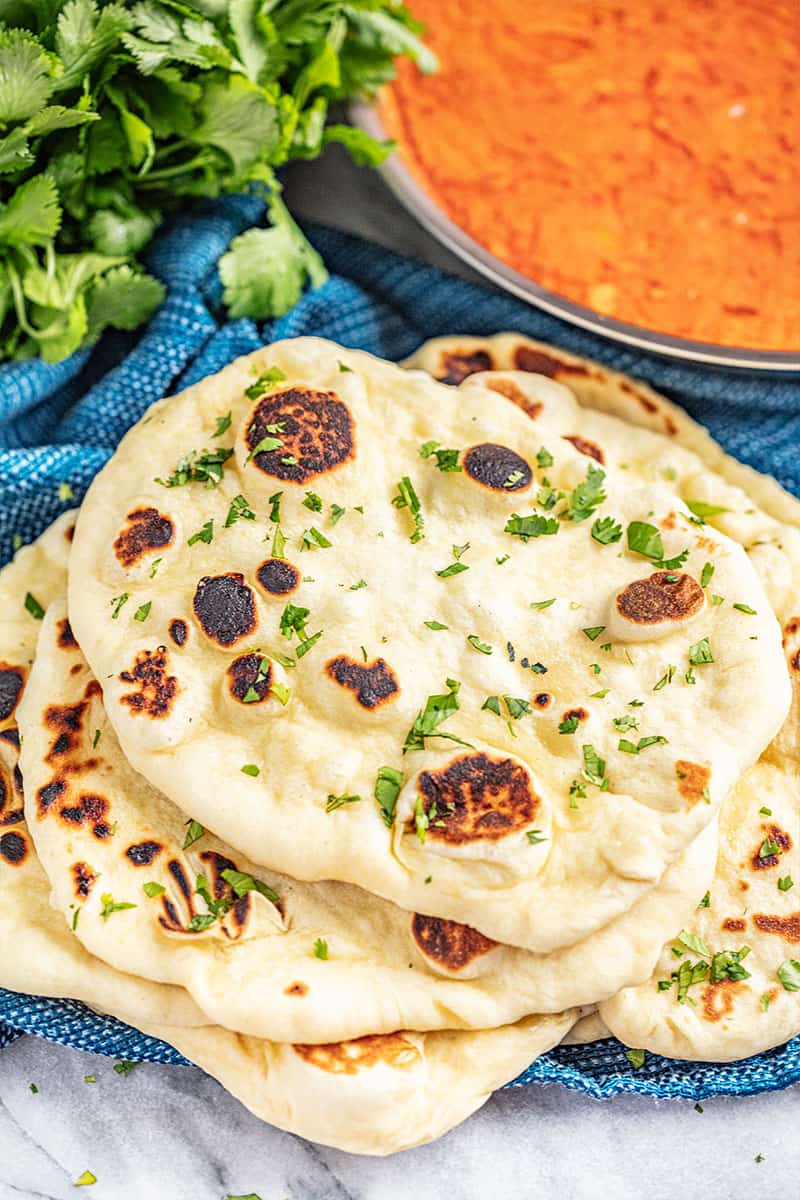 What would a feast of India be without some delicious Naan? We love our Strawberry Lassis and our to-die-for Chicken Tikka Masala, but let me tell you… the Naan makes the meal.
Naan is traditionally made in a Tandoori oven. We recognize that most home cooks do not have a Tandoori oven in their house, so our recipe uses the stovetop. Another option to cook your naan is to use a grill. This adds an extra smoky element to the naan which is more reminiscent of the authentic method of cooking your naan in a Tandoori oven using fire.
Grilling Instructions:
Heat an outdoor grill to high heat. Brush one side of the dough with melted butter. Place butter side down on the grill. Butter the top side. When bubbles appear, flip the dough (should only take 1-2 minutes). Cook the other side for another 1-2 minutes.
Naan Flavoring:
Garlic Naan – Add 2 teaspoons minced garlic to the dough mixture. Or add 1/2 teaspoon garlic powder to the melted butter for brushing.
Onion naan – Add 1 teaspoon onion powder and 2 teaspoons finely diced onion or dried onion to the dough mixture.
Cinnamon Naan – Add 2 teaspoons ground cinnamon to the dough mixture. After cooking, sprinkle the top with a 1:1 mixture of brown sugar and cinnamon.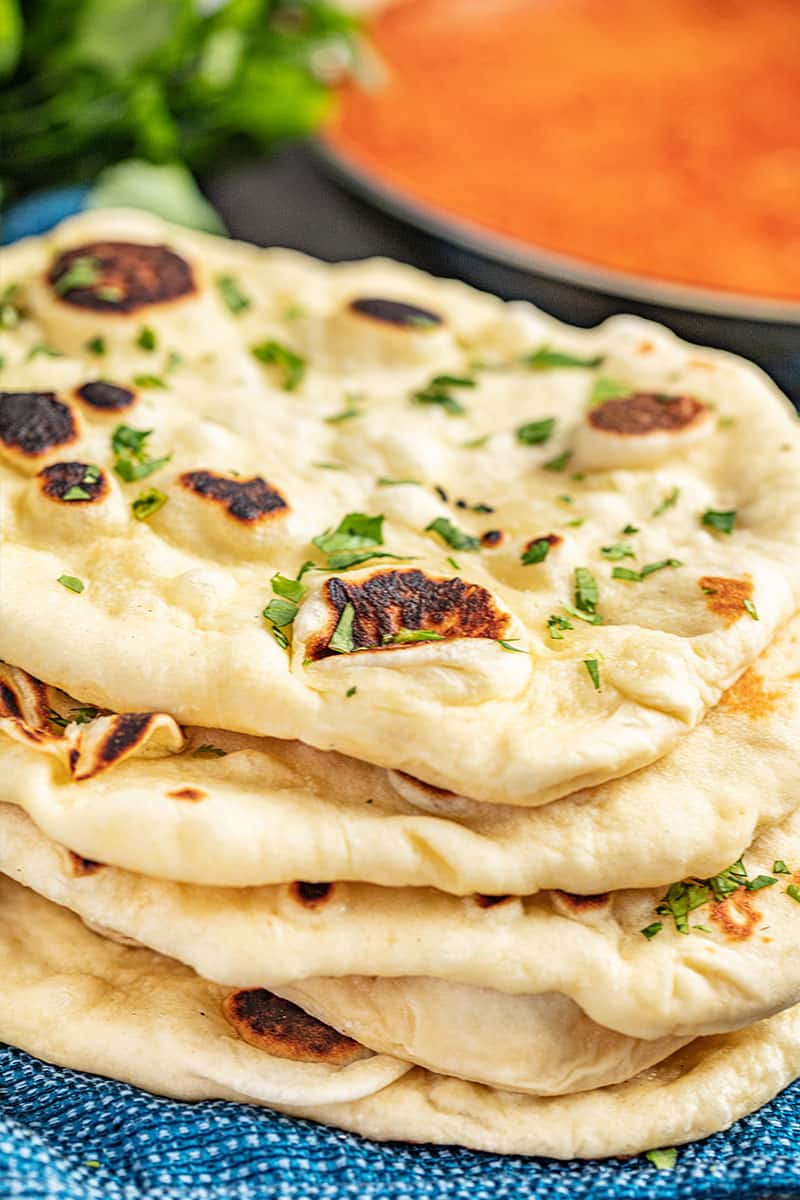 Reheating and Storage Instructions:
Store leftovers on the counter in a plastic zip top bag, or freeze in a freezer safe zip top bag for up to 3 months. To reheat from frozen, preheat the oven to 400 degrees F. Place the frozen naan directly on the oven rack. Your naan will be warm and ready to eat in just 1 to 2 minutes. Want to keep the oven off? Thaw on the countertop, then heat in a skillet on the stove over medium-low heat until warmed through, flipping once to heat through on both sides.
If you like this recipe, you may be interested in some of our other favorite Indian recipes that you can easily make at home:
Watch the video below where Rachel will walk you through every step of this recipe. Sometimes it helps to have a visual, and we've always got you covered with our cooking show. You can find the complete collection of recipes on YouTube ,Facebook Watch, or our Facebook Page, or right here on our website with their corresponding recipes.