Simple Greek Salad is a fresh, light, veggie-based salad. It is traditional in Greek cuisine, and perfect for any summer day.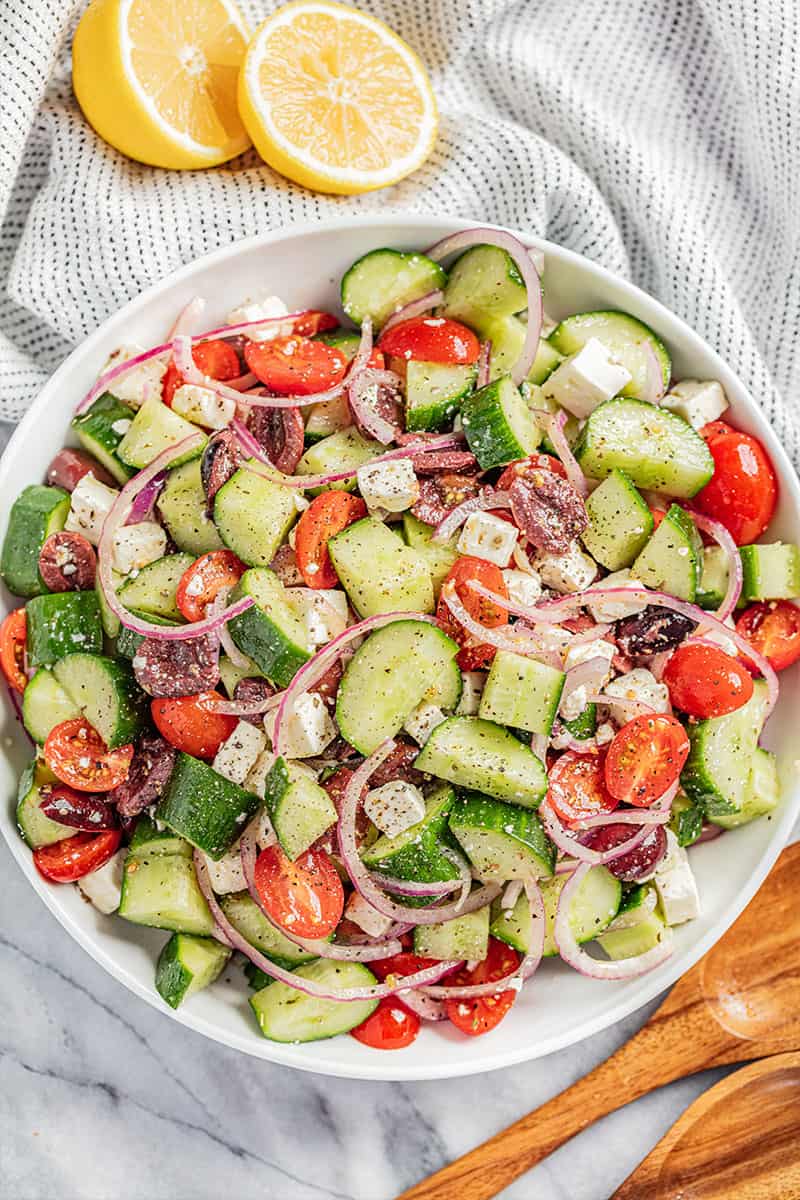 Looking for that simple side dish that will leave everyone raving? Bust out a Greek salad! It's light, it is refreshing, and it'll leave everyone feeling good. This is one of our go-to potluck items because it can sit well on a table, it's visually appealing, and it is completely refreshing.
Has anyone else ever ordered a Greek salad at a restaurant, only to be served a lettuce salad with a few olives and feta cheese? It is so disappointing! Traditional Greek salad does not include lettuce and instead has a base of cucumber, tomatoes, onion, olives, and feta cheese.
Are they any other veggies I can add to Greek salad?

While the veggies above are considered the traditional way to make a Greek salad, there are a few other veggies you can commonly find included: bell pepper slices, pepperoncini, and radishes to name a few!

Fresh vs. Bottled Lemon Juice:

Freshly squeezed lemon juice is always best, especially in a freshly made salad dressing. Anytime that lemon flavor is meant to shine in a recipe, you will need to use fresh juice.

What variety of cucumbers should I use?

The variety of cucumber you use depends only on your preference! Any cucumbers can be used, so whether you prefer English cucumbers, mini cucumbers, or regular cucumbers, they will all work here.

Storage Instructions:

Greek salad can be stored in an airtight container in the fridge for 3-5 days.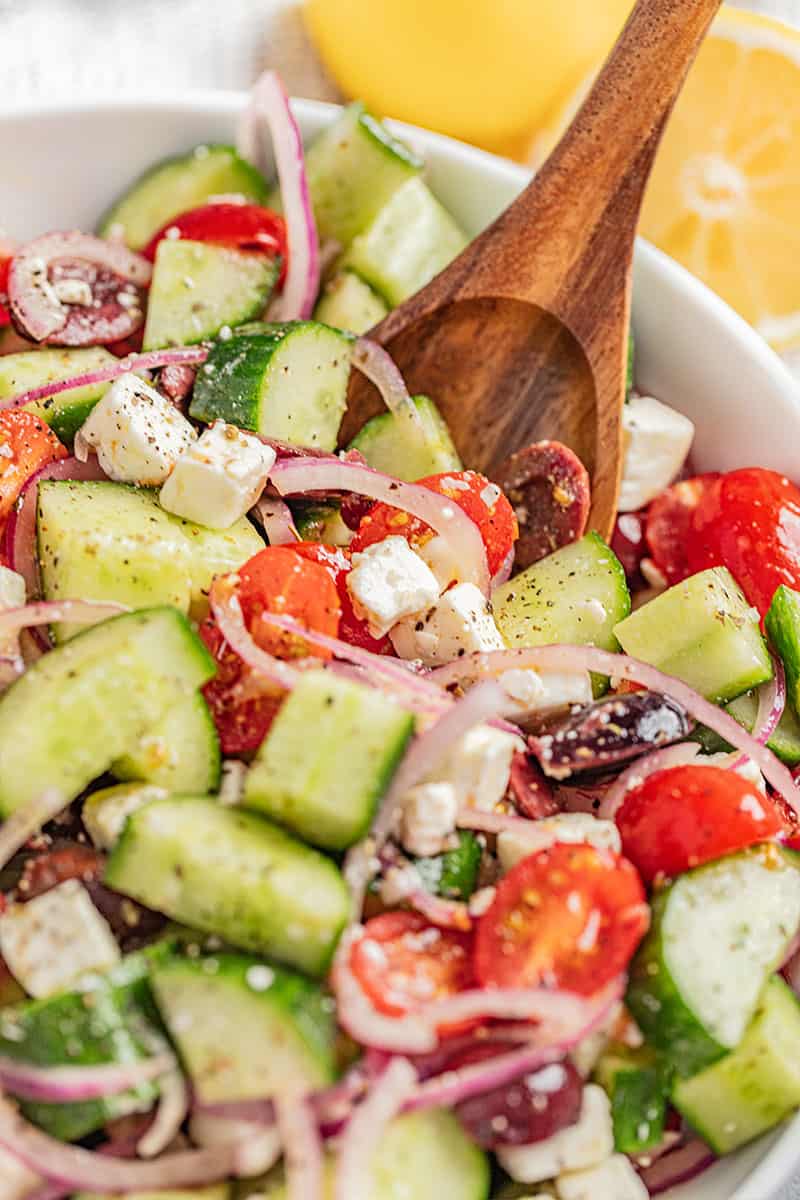 If you like this recipe, you may be interested in these other delicious salad recipes:
Watch the video below where Rachel will walk you through every step of this recipe. Sometimes it helps to have a visual, and we've always got you covered with our cooking show. You can find the complete collection of recipes on YouTube, Facebook Watch, or our Facebook Page, or right here on our website with their corresponding recipes.