Old Fashioned Goulash is a complete one-pot meal that is ready in just 45 minutes! This classic American comfort food is made with ground beef and pasta in a flavorful tomato-based stew. There's a reason why it's been a comfort food favorite for over 100 years!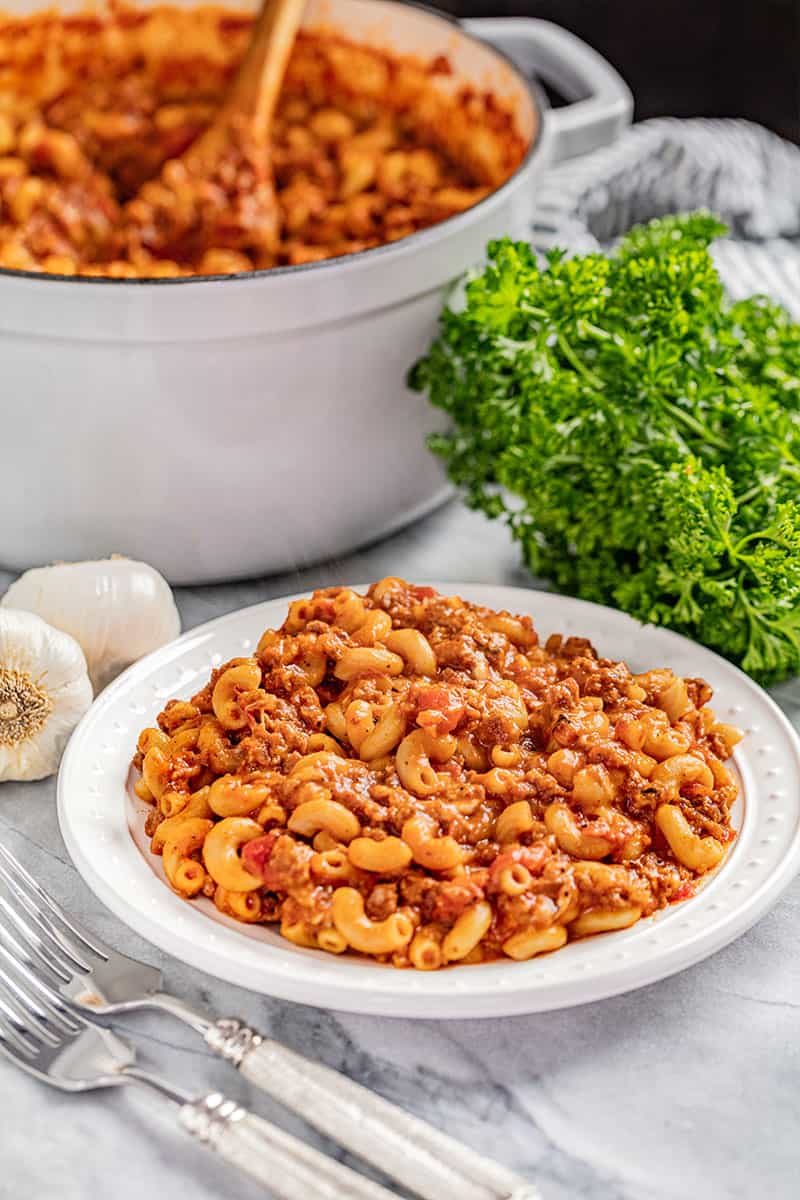 One pot dinners are so quick and easy, and we can't get over how fast it is to clean up! Goulash is one of those American meals we grew up with that doesn't ever go out of style. When we think of home cooking, we think goulash. It is the ultimate comfort food, yet it doesn't take forever to make! Your kids will be begging for this one over and over again, so it's time to stock up on ground beef and macaroni noodles!
Hungarian Goulash is a stew that dates back to the 9th century. This recipe is for an American Goulash which dates back to the early 1900s and is generally made using ground beef and pasta in a chili powder and paprika tomato stew.
Pasta Options for Old Fashioned Goulash:
We love this dish with elbow macaroni, but you can also use egg noodles.
Meat Options:
A traditional American-style goulash calls for ground beef. For a lighter version, you can swap the ground beef out for ground chicken or turkey. If you prefer pork, use ground Italian sausage. If you are vegetarian, you can use meatless crumbles.
Additions:
We love how easy it is to customize goulash! If you like additional veggies in your meal, you can add almost anything to this dish! Common favorites are sliced carrots, green beans, peas, and corn.
Can I freeze goulash?
Unfortunately, pasta does not reheat well after freezing. It tends to be rather mushy, and no one wants that. If you want to make a large batch to freeze, you could always leave out the pasta. When you're ready to finish, thaw your frozen goulash in the fridge overnight, and reheat in a large saucepan on the stove over medium heat and add in your pasta. Your goulash is ready when your pasta is cooked through.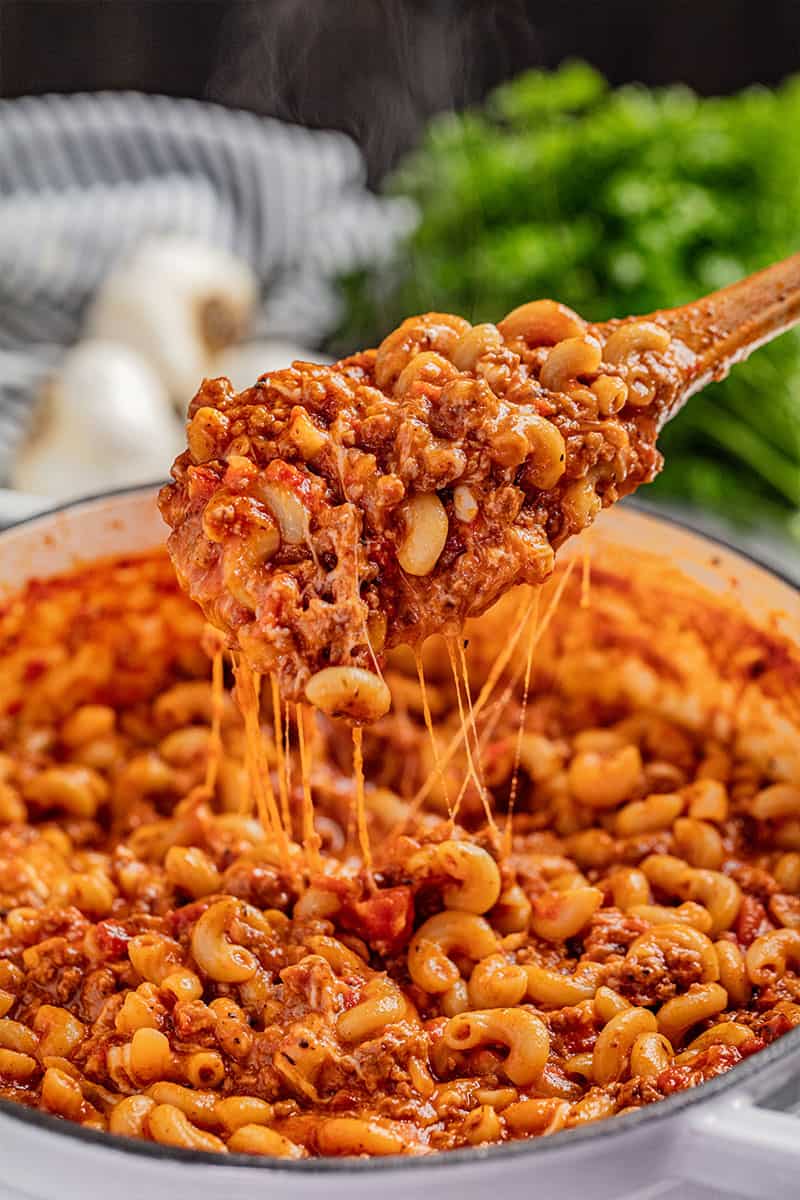 Make Ahead Instructions:
Goulash is best made and eaten fresh, but you can always prepare it early. Store your goulash in the fridge and reheat when ready on the stove in a large saucepan over medium heat.
Storage and Reheating Instructions:
Store any leftovers in an airtight container in the fridge for up to 5 days. Reheat in a large saucepan on the stove over medium heat until warmed through.
If you like this recipe, you may be interested in these other delicious ground beef recipes: