Mushroom risotto doesn't have to be complicated. If you can stir, you can make a delicious mushroom risotto that the whole family will love!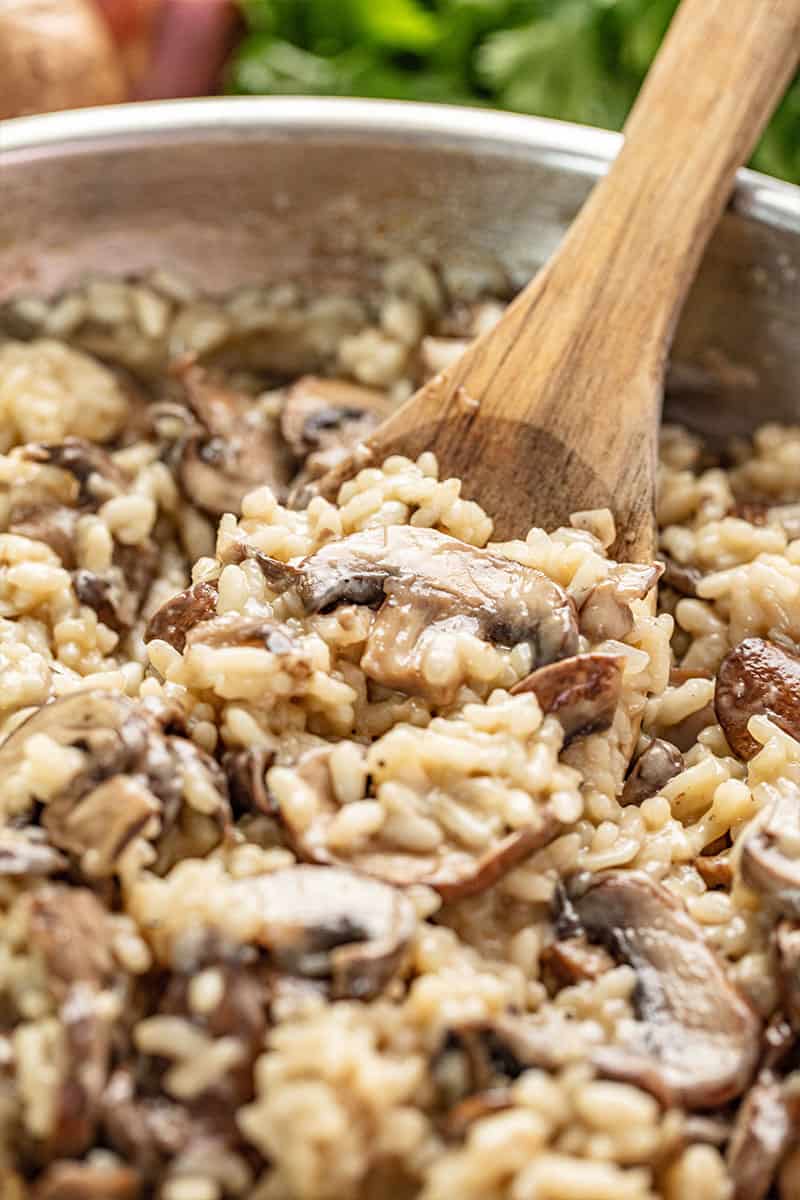 Risotto is a creamy rice, boiled in broth, that originated in northern Italy. Risotto seems pretty fancy, since it isn't served everywhere, and not a whole lot of people make it often. It takes a little practice to get just right, but this recipe makes that process easy. Your efforts will be rewarded, as this dish is full of flavor, and that rich, creamy consistency that makes risotto so unique.
Start your journey into the wonderful world of risotto by making smaller batches and getting used to the flavors and textures that emerge. This recipe is simple and easy to follow, but do follow it—risotto isn't a rice cooker kind of dish. The rice itself should not be overcooked—it will be slightly al dente, which means it will have a firmness but won't be hard in the center at all. This recipe calls for Arborio rice, which is a short-grain Italian rice. You will love the way the earthy mushroom flavor compliments the rich and creamy rice.
Pro Tips:
It's important to toast your rice. This step adds both flavor and texture. Be sure to heat your broth to a simmer before adding it to the rice.
Use a ladle to help you slowly add the simmering broth, about 1/2 cup at a time.
Stirring constantly will help cook your rice evenly.
Be patient! Allow the rice to absorb the chicken broth 1/2 cup at a time.
What goes best with easy mushroom risotto?
Risotto can be a main course dish of its own or served with a variety of others. It pairs really well with chicken and pork chops. Asparagus, grilled peppers, and green beans go great with this dish. It is also nicely complemented by a green salad.
Is this recipe vegetarian?
No. This recipe calls for chicken broth, which makes the rice way more flavorful. You can adjust this to make it vegetarian by using a vegetable broth or stock. It will not be vegan, however, as there is butter in the recipe and it also calls for Parmesan cheese.
Can I make risotto in advance?
Not really. It will turn sticky and gluey if left in the refrigerator or in the pan for too long. It will still taste good reheated, but we recommend serving this special dish fresh.
Do I have to use arborio rice?
Yes. Arborio rice is starchier rice, and the starch it releases as it is cooked slowly, is what helps to thicken the liquid it cooks in, in order to create a creamy consistency even though the rice will remain al dente. While other varieties of rice can be used, the result will not be the same as a traditional risotto and would be considered more of a rice pilaf.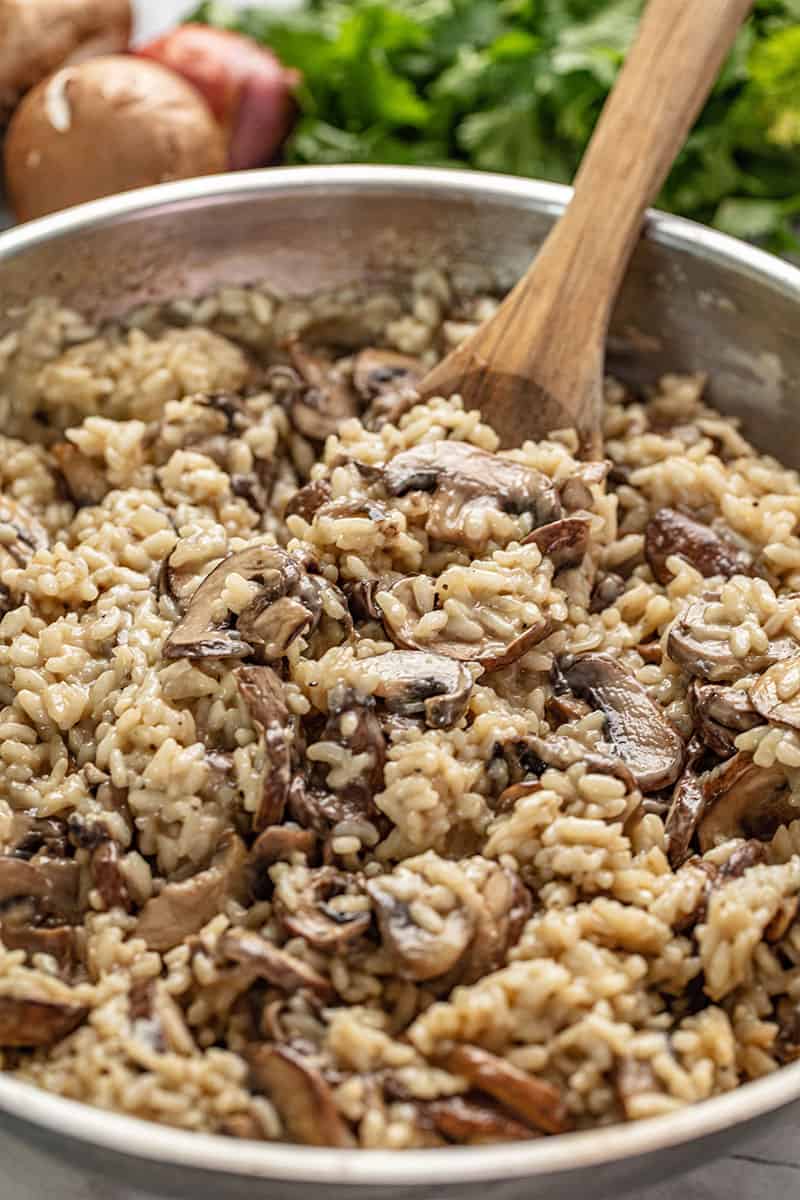 Storage and Reheating Suggestions:
Store any leftovers in an airtight container in the refrigerator for up to 5 days. Reheat in the microwave in 30-second increments until warmed through.
If you liked this risotto, you may also be interested in some of these other delicious Italian recipes:
Watch the video below where Rachel will walk you through every step of this recipe. Sometimes it helps to have a visual, and we've always got you covered with our cooking show. You can find the complete collection of recipes on YouTube, Facebook Watch, or our Facebook Page, or right here on our website with their corresponding recipes.