This tart and creamy lemon curd is a lemon lover's dream! It's tangy and sweet and comes together in minutes. Get ready to top all your favorite foods in luscious, lemony goodness.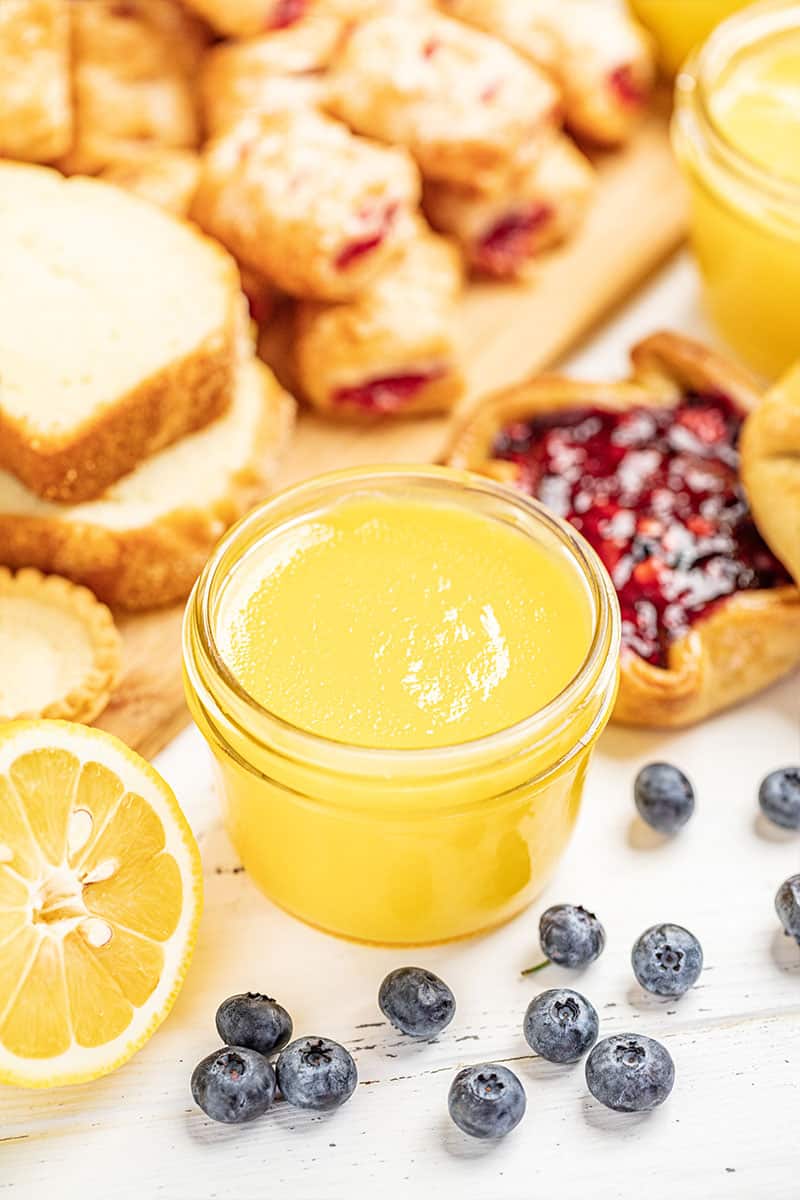 Lemon curd is the topping of champions. It's delicious on toast, pancakes, muffins and scones. It makes a perfect filling for cupcakes, pies, doughnuts and cakes, and it is heavenly on cheesecake. You will love the sweet and tangy, creamy topping so much, you will literally want to put it on everything.
Homemade lemon curd is easy to make and much tastier and healthier than store-bought versions that are full of preservatives. Learning how to make lemon curd is fun and a skill you can apply to other fruit curds. Sugar, lemon juice, lemon zest, egg yolks and butter are heated and combined on the stove to create this delightfully tart and creamy treat. It isn't difficult to make, but the outcome sure is impressive.
What is a fruit curd?

Fruit curd is a rich, fruit juice based jelly-like spread that can be used as a topping or filling for anything from toast to pies and cupcakes. It is like a custard, but uses egg yolks and butter instead of cornstarch for thickening and texture.

What do I do with lemon curd?

Lemon curd can go with almost anything that would pair well with lemons, especially baked goods. It makes a great dessert topping, but it can go on things like toast and English muffins as well. It is a great add-in for yogurt, and the perfect filling for doughnuts and sweets. If you're in the mood for something lemony, this is sure to satisfy.

How long will lemon curd keep?

This curd stays fresh in the refrigerator for up to 1 week and up to 3 months in the freezer. The texture isn't quite as nice after it has been frozen, but it is still good and beats store-bought curd by a long shot.
If you're a lemon lover and like lemon curd, here are some more sweet and tangy favorites you will enjoy:
Watch the video below where Rachel will walk you through every step of this recipe. Sometimes it helps to have a visual, and we've always got you covered with our cooking show. You can find the complete collection of recipes on YouTube, Facebook Watch, or our Facebook Page, or right here on our website with their corresponding recipes.