Easy Crustless Spinach Quiche is easy to make and full of delicious flavor! You'll love the combination of spinach, sweet onion, mushrooms, and cheddar and feta cheeses.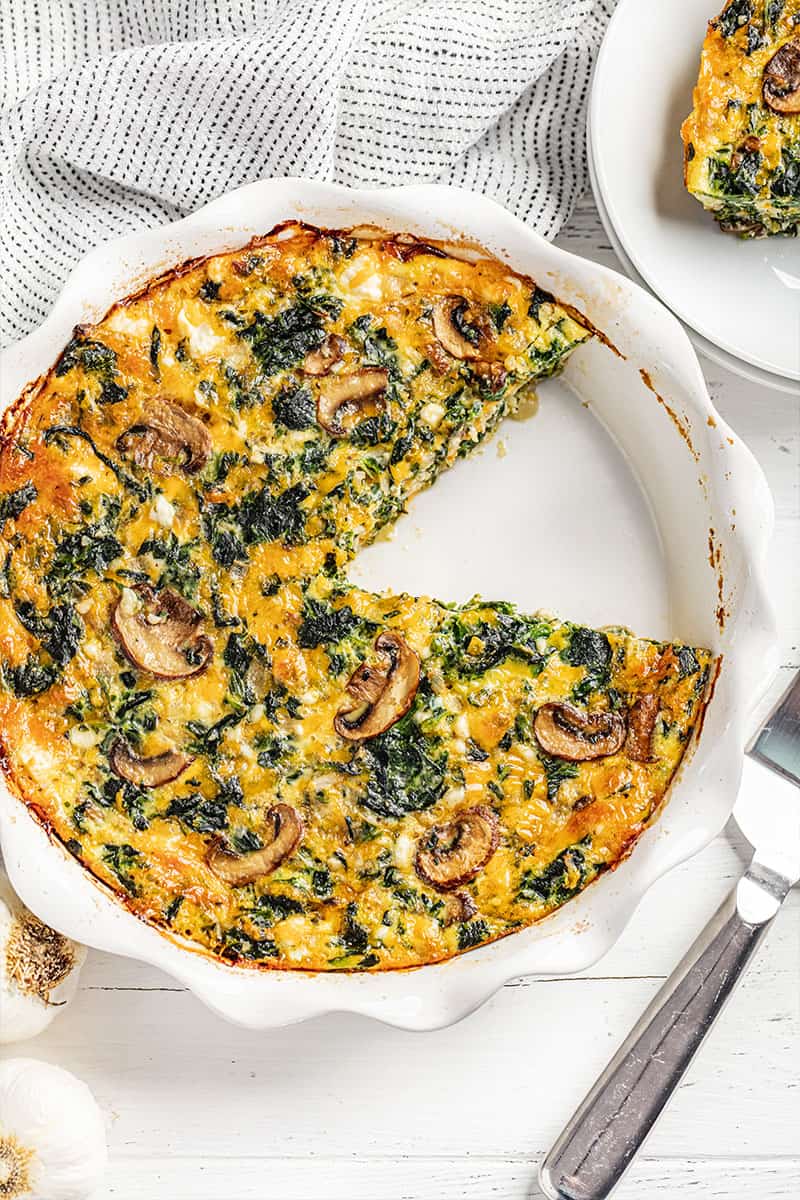 We absolutely love quiches. A good quiche can be served up for breakfast, brunch, lunch, dinner, or just a good midnight snack. They are a complete meal with plenty of protein, fat, and veggies, so you will feel good about serving it up to your family. Don't worry, all they're going to notice is that they love it, so that whole 'healthy' thing can be our little secret. It is savory and cheesy and delicious, and so easy to make!
Should I use a deep-dish pie plate or a shallow pie plate?
This recipe is designed for a standard deep-dish pie plate that has a depth of 2 to 2.5 inches. There are generally two different pie plates that are sold in stores. One is a standard deep dish, and another is a more shallow dish (1 to 1 1/4 inch deep). With a quiche, you want to make sure you have a good thick layer of filling so a standard deep-dish pie plate will work best.
Can I add a crust to Easy Crustless Spinach Quiche?
Yes! You can easily add a crust to this recipe. Use frozen, pre-made, or make your own fresh. Need a recipe for pie crust? Try this one. Instead of spooning the pie filling into an empty pie plate, you'll spoon it directly into the crust. No par-baking required.
Can I use fresh spinach instead of frozen and thawed?
Yes, you can! For a detailed explanation, please read this article on substituting fresh spinach for frozen. You'll need to remove stems, cook it in a skillet over medium-high heat for a few minutes, and then (just like frozen) remove as much liquid as possible from it.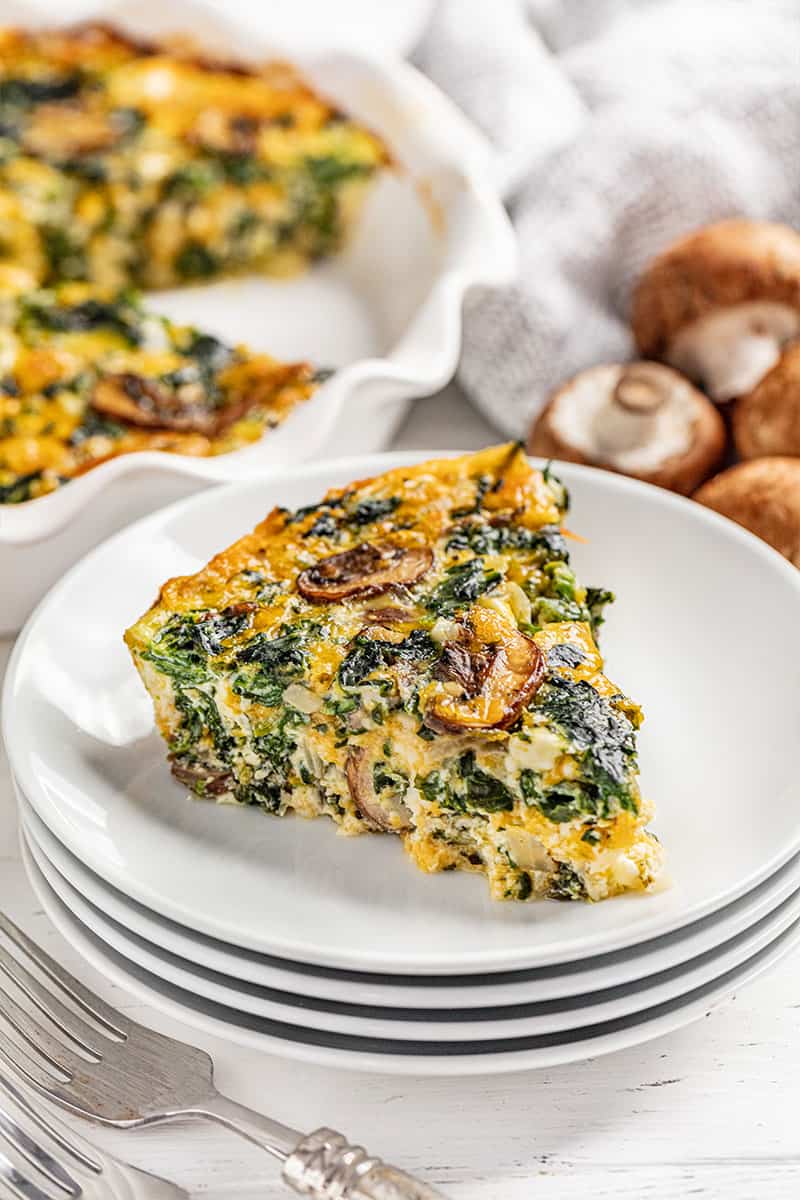 Storage and Reheating Instructions:
Store any leftovers in an airtight container for up to 7 days. Reheat single servings in the microwave in 30-second increments until warmed through, approximately 60-90 seconds total.
If you liked this recipe you may be interested in these other delicious breakfast and brunch dishes:
Watch the video below where Rachel will walk you through every step of this recipe. Sometimes it helps to have a visual, and we've always got you covered with our cooking show. You can find the complete collection of recipes onYouTube,Facebook Watch, or ourFacebook Page, or right here on our website with their corresponding recipes.