This Spinach Quiche is easy to make and full of delicious flavor! You'll love the combination of spinach, sweet onion, mushrooms, and cheddar and feta cheeses.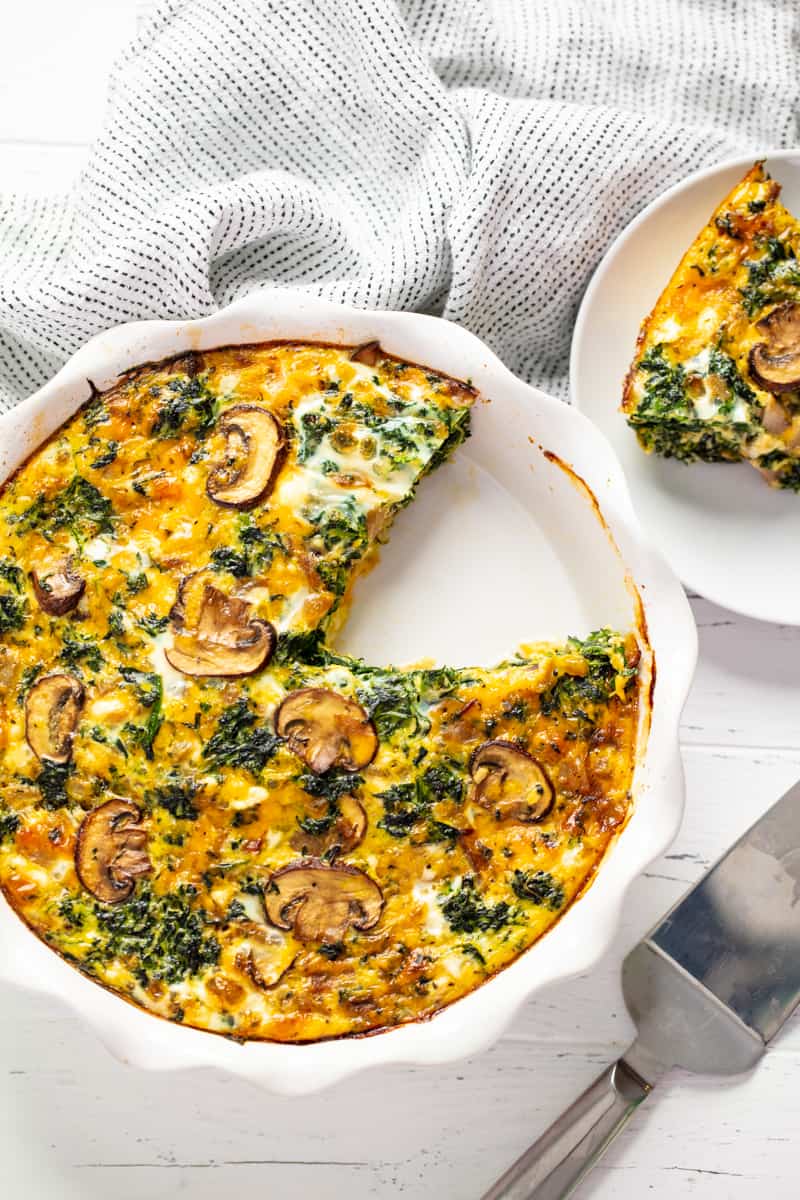 A good quiche can be served up for breakfast, brunch, lunch, or dinner. It's a complete meal with plenty of protein and veggies. In this recipe we've skipped the pie crust to keep things not only easy, but also a bit healthier. Start by sauteeing some onions and mushrooms in a skillet until softened, then add in garlic. You want to give these a pre-cook before adding into the quiche because they will still be a bit raw if put directly into the quiche itself without pre-cooking. Add in your spinach and cheeses (we recommend cheddar and feta) and spoon this into a pie plate. Top with some eggs whisked together with milk and seasoning and then pop it in the oven. It's easy to make and totally delicious!
Should I use a deep dish pie plate or a shallow pie plate?
This recipe is designed for a standard deep dish pie plate that has a depth of 2 to 2.5 inches. There are generally two different pie plates that are sold in stores. One is a standard deep dish, and another is a more shallow dish (1 to 1 1/4 inch deep) that works best for pies that are better with less filling (like a decadent chocolate pie). With a quiche, you want to make sure you have a good thick layer of filling so a standard deep dish pie plate will work better. If you are using a crust, it'll also produce a better filling to crust ratio.
Can I add a crust to this quiche recipe?
Yes! You can easily add a crust to this recipe. Use a frozen, or pre-made pie crust, or make your own. Need a recipe for pie crust? Try this one. Instead of spooning the pie filling into an empty pie plate, you'll spoon it directly into the crust. No par baking required.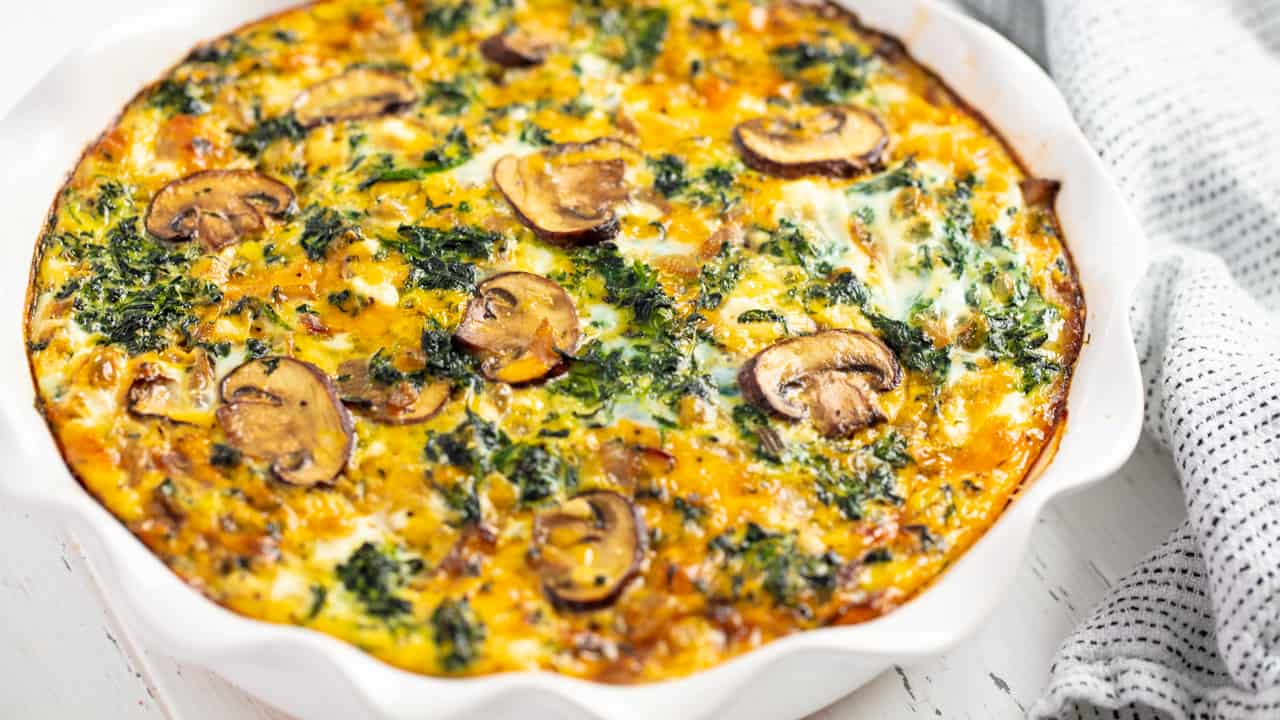 Can I use fresh spinach instead of frozen and thawed?
Yes you can! For a detailed explanation, please read this article on substituting fresh spinach for frozen. You'll need to remove stems, cook it in a skillet over medium high heat for a few minutes, and then (just like frozen) remove as much liquid as possible from it.
If you liked this recipe you may be interested in these other delicious breakfast and brunch dishes: