Start your day off right with this delicious and comforting corned beef hash. The perfect balance of savory corned beef and crispy potatoes will keep you satisfied until lunch. Give it a try and see why it's a breakfast favorite!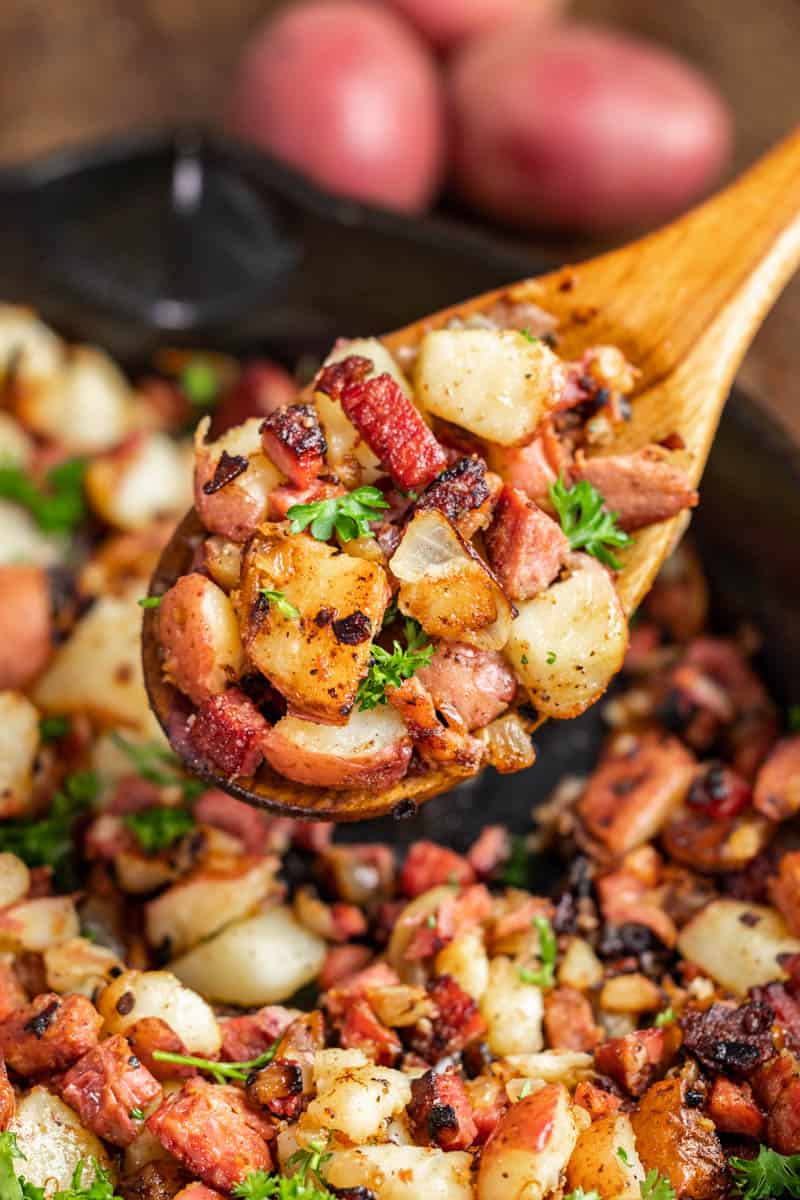 Corned beef hash is a comforting, hearty breakfast dish that's perfect for any day of the week. The combination of tender, savory corned beef with crispy, buttery potatoes creates an irresistible flavor and texture that's sure to please everyone at the table. The best part is, this recipe is simple to make and can be customized to your tastes and preferences. Whether you're looking for a quick and easy breakfast or a hearty brunch dish, this corned beef hash recipe is sure to become a new family favorite!
The Right Potatoes For The Job
Waxy potatoes are best for this recipe as they hold their shape when cooked. It's important to precook the potatoes by boiling them for 8 minutes or using thawed frozen potatoes. This will ensure that your hash has the right texture and won't fall apart in the skillet.
The Best Cut Of Meat For Hash
Corned beef is typically made from corned brisket, but other cuts of meat can also be used. Our preference is the corned beef brisket as it has a rich beefy flavor. The corned beef point is also a great option as it's more marbled in fat and has a wonderful flavor.
If you have leftover corned beef in the refrigerator, you can also simply use that!
Season To Taste
It's important to remember that not all corned beefs are the same. Some may be saltier than others, so be sure to season your hash with salt and pepper to taste. This will ensure that your dish has the perfect balance of flavors.
Get Creative With Your Hash
If you have leftover corned beef and cabbage, consider using some of the cabbage in your hash. You can also add other vegetables, such as carrots, bell peppers, and mushrooms, for a tasty twist on the classic recipe.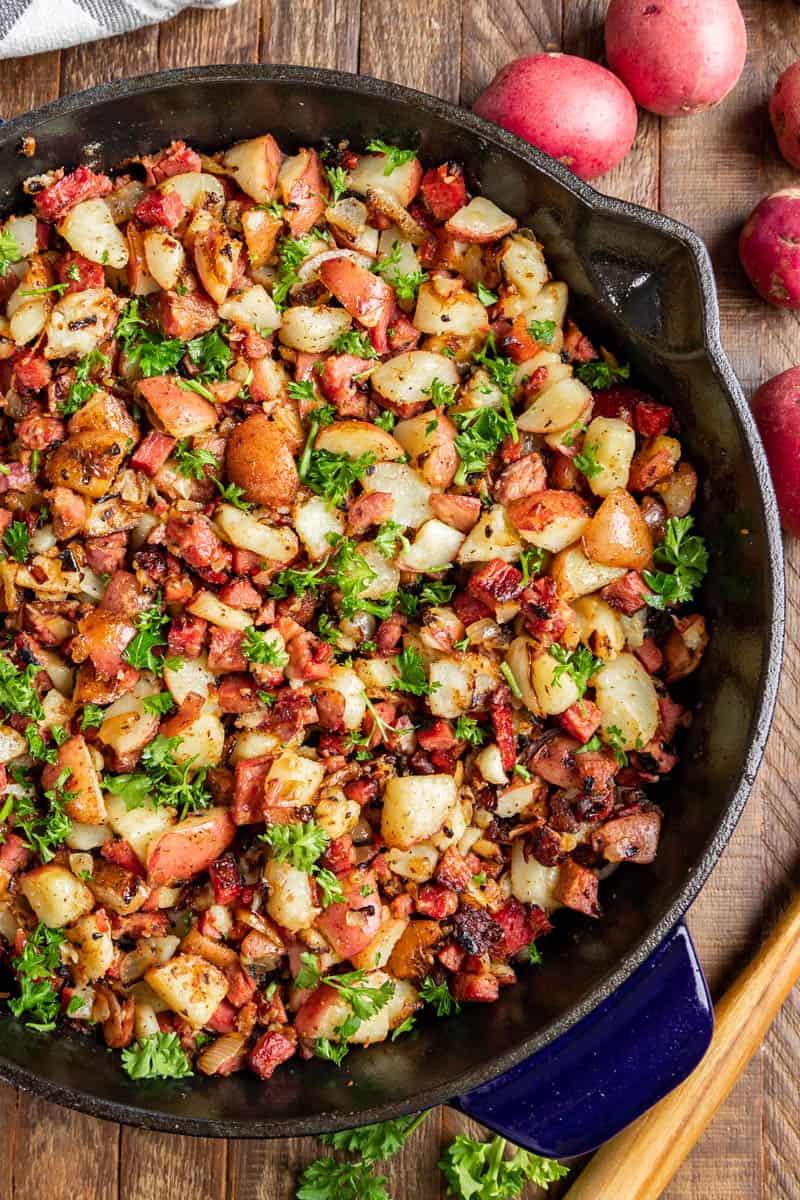 Storage and Reheating Instructions
If you have any leftovers, store your corned beef hash in an airtight container in the refrigerator. To reheat, simply place the hash in a skillet over medium heat until it's warm.
If you like this recipe, you may be interested in these other delicious corned beef recipes: