Crispy homemade chicken fingers are even better than your favorite restaurant! You can bake, fry, or air fryer your chicken fingers to make them exactly to your liking. This 30 minute meal is going to be a huge hit!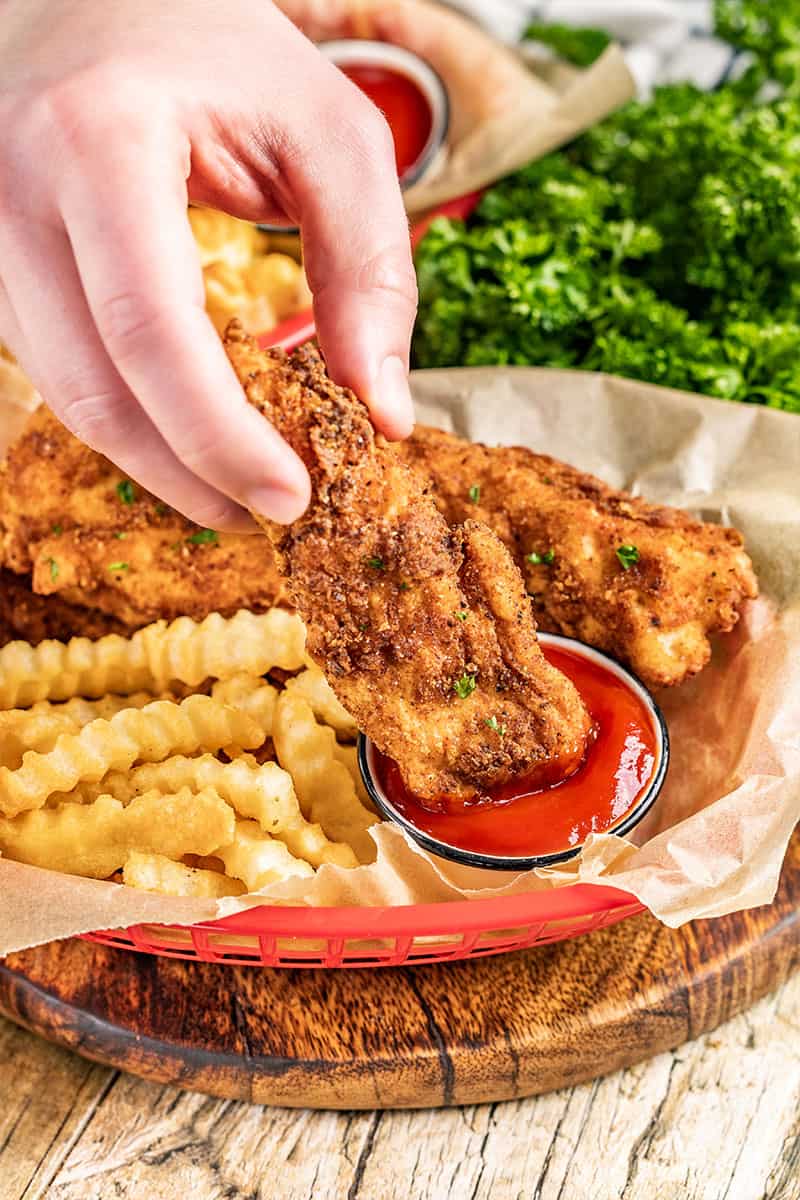 It doesn't matter how old we get, chicken fingers are still one of our favorite foods. Sure, it may seem like kid food, but we are here to assure you that kid food or not, these are pretty darn delicious. Our taste buds may have changed and refined a bit over the years, but not when it comes to crispy chicken. We love to dip this in our favorite sauces and bake up some fries on the side. The best part? No one in The Stay At Home Chef house complains when serving chicken fingers for dinner. Both you and your kids are going to love this one!
Chicken Options
You can use chicken breasts or chicken tenders for this recipe. If you are using chicken breasts make sure to cut them into 1 inch strips.
Egg Substitute:
The egg in this recipe helps to bind the flour on the chicken to the bread crumbs. If needed, you can substitute with heavy cream or melted butter. Make sure to coat your chicken completely so the bread crumbs will stick.
Gluten Free Options:
If you would like to make this recipe gluten free, you will need to substitute cornstarch for the all-purpose flour, and use your favorite gluten-free breadcrumbs.
Freezer Instructions:
We love to keep these on hand in the freezer for easy weeknight meals. After completely coating your chicken, freeze on a baking sheet before then transferring to a freezer-safe airtight container. Freeze for up to 3 months. Do not attempt to fry frozen chicken fingers. Cook in the oven only at 400 degrees Fahrenheit for 25-30 minutes, or until completely cooked through. Use a meat thermometer for precise cook times.
Air Fryer Instructions:
Preheat air fryer to 400 degrees Fahrenheit.
Prepare chicken as you would to fry. Then place chicken on tray, spray with cooking oil and cook 5-6 minutes on each side, (10-12 minutes total) until the chicken is cooked through and crispy and golden on the outside.
Work in batches so that you don't crowd the air fryer.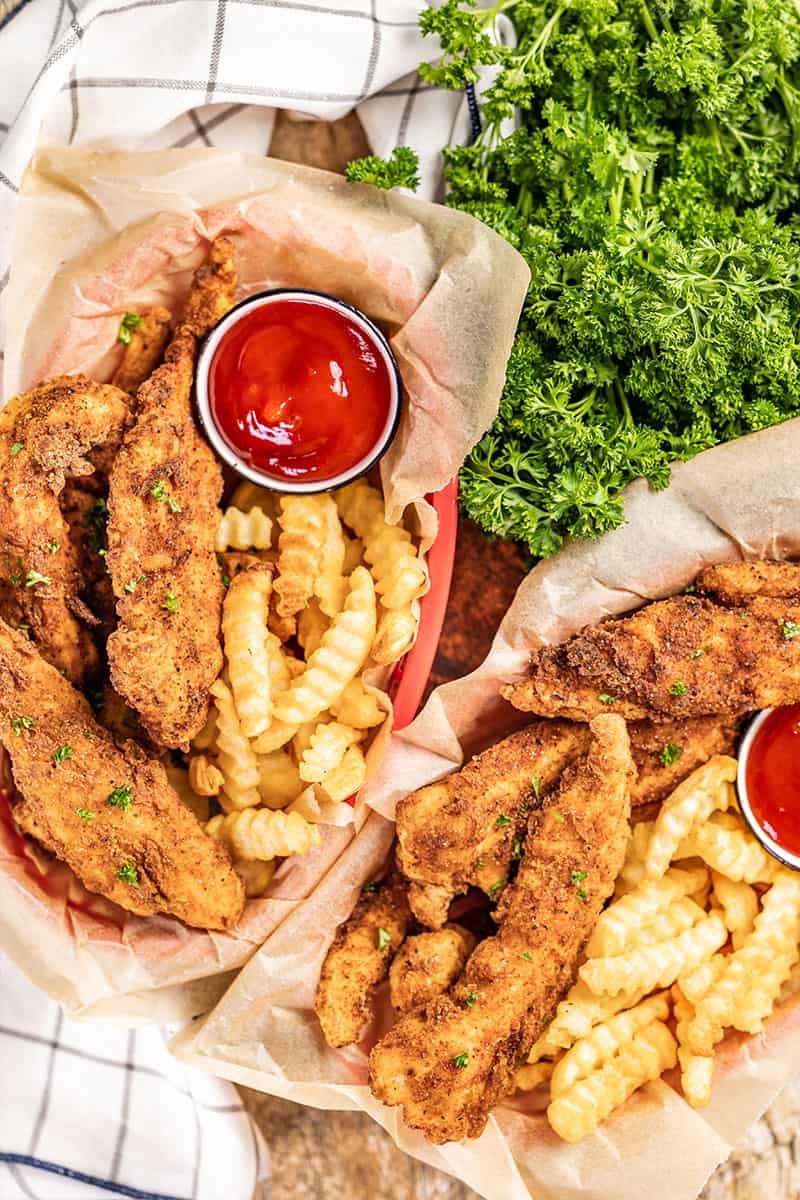 Storage and Reheating Instructions:
Store any leftovers in an airtight container in the refrigerator for up to 5 days. Reheat in an oven preheated to 350 degrees until warmed through.
If you like this recipe, you may be interested in these other delicious chicken recipes: