Mom's Chicken and Rice Soup is healthy, hearty, flavorful, and a family favorite comfort food for cold days. Recipe includes instructions for white rice, wild rice, and brown rice.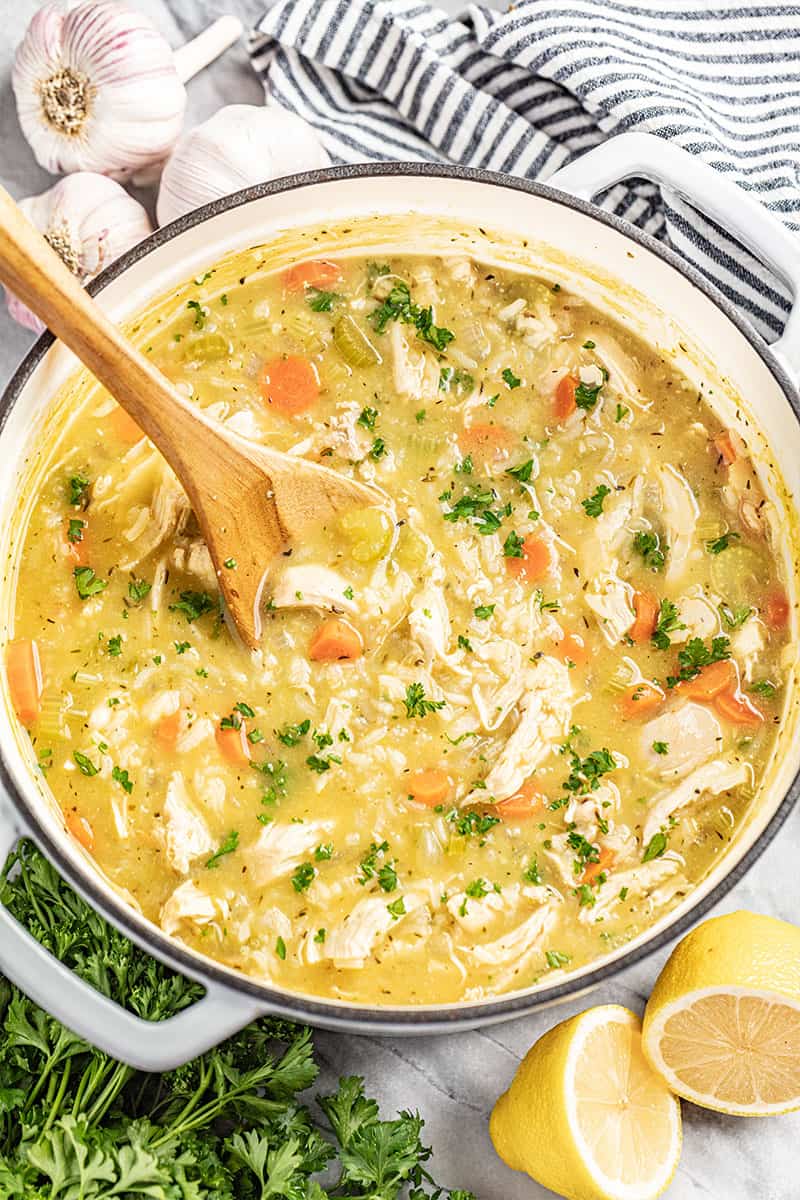 "In January it's so nice, while slipping on the sliding ice, to sip hot chicken soup with rice." Maurice Sendak was really onto something with chicken and rice soup, and who are we to disagree? Chicken and rice soup is one of our favorite winter dinners. While it may be cold and snowy outside, our bellies are warm and filled with a delicious, hearty soup.
Chicken and rice soup is filled with delicious shredded chicken, hearty veggies and rice, and the most delicious broth. It is so comforting when sick, but you don't need to wait for your next sniffly nose to enjoy this soup! Whip this up anytime the craving hits! We especially love to serve this up with crusty, artisan or garlic bread on the side. We know you'll love this enough to "sip it once, sip it twice, and sip hot chicken soup with rice!"
White Rice Substitutes and Cooking Times:

You really could use any rice you prefer in this soup, however whole grain rices will take longer to cook than white rices. If you intend to use a whole grain rice, make sure you test your rice before calling it done. With the longer cooking times, if the rice absorbs too much liquid for your liking, just add more chicken broth.

Brown Rice will need to cook for approximately 50-60 minutes.

Wild Rice will need to cook for approximately  40-45 minutes.

Chicken Options:

This recipe is written for boneless skinless chicken breasts. You can also use boneless skinless chicken thighs, but they do require a longer cooking time. Chicken thighs need to be simmered for 30 to 40 minutes. You will need to adjust the recipe by changing when you add in your rice to account for the increased cooking time. This also makes chicken thighs preferable for using brown rice or wild rice, which also have longer cooking times. 

For a convenient option, you can also use leftover diced chicken or rotisserie chicken. Simply skip the first step and start by sauteeing the vegetables. During the last 5 minutes of simmering, add in your chicken and continue to simmer until vegetables are softened and the rice is cooked through.

Leftover, Freezing, and Reheating Instructions:

LEFTOVERS: The rice in this soup continues to absorb liquid, therefore this recipe is best served fresh. If you anticipate that you will have leftovers, we highly recommend using brown rice or wild rice. While the rice will continue to absorb liquid,  wild rice or brown rice will be less mushy than white rice. Store any leftovers in an airtight container in the fridge for up to 4 to 5 days.

FREEZE: Allow your soup to cool before storing in freezer-safe storage bags. You can freeze in quart size bags for single portions, or for the whole family in gallon size bags. Simply fill your desired size bag, seal, and lay flat in the freezer for easier thawing and stacking. 

REHEATING: Reheat in a saucepan on the stove over medium-low heat until warmed through. Add more chicken broth as needed.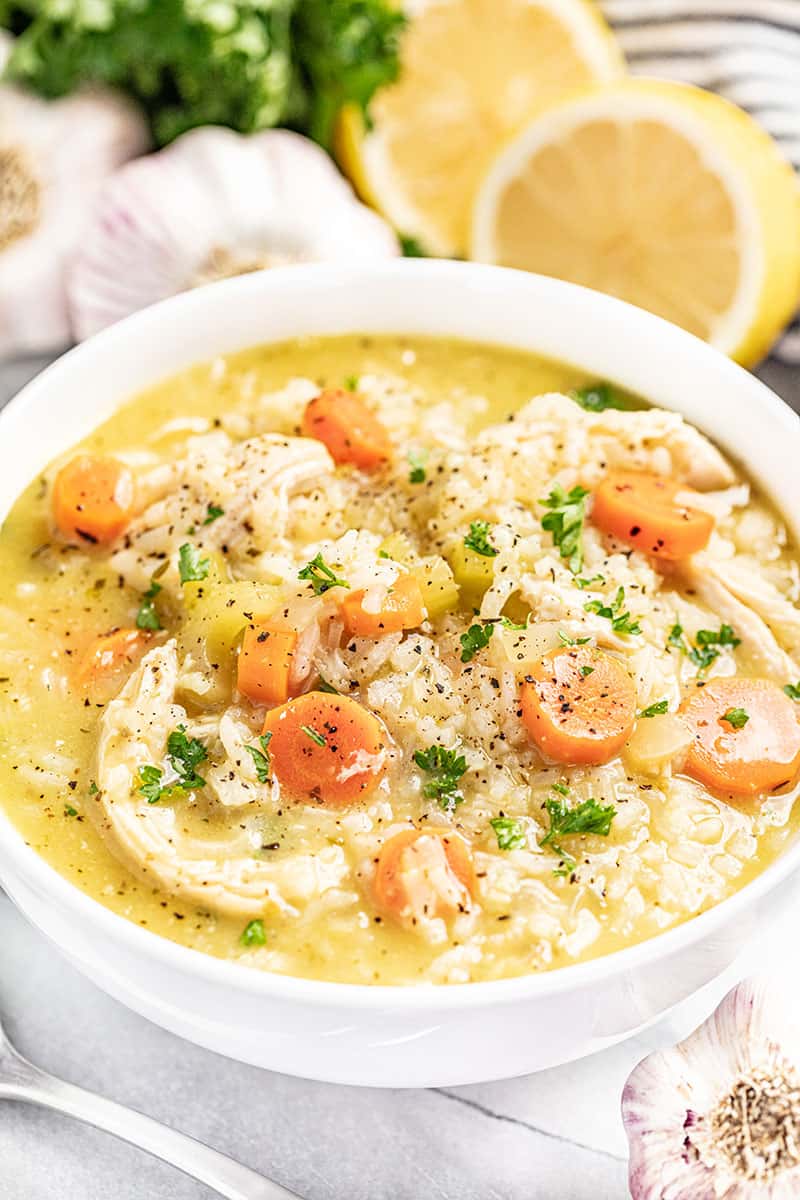 If you like this recipe, you may be interested in these other delicious soup recipes:
Watch the video below where Rachel will walk you through every step of this recipe. Sometimes it helps to have a visual, and we've always got you covered with our cooking show. You can find the complete collection of recipes on YouTube, Facebook Watch, or our Facebook Page, or right here on our website with their corresponding recipes.