This Homemade Party Cheese Ball doesn't require any special equipment and takes only 20 minutes or less to make! It is an absolute must for every large gathering, and everyone will want this recipe! Two additional flavor variations are included for fans of both savory and sweet!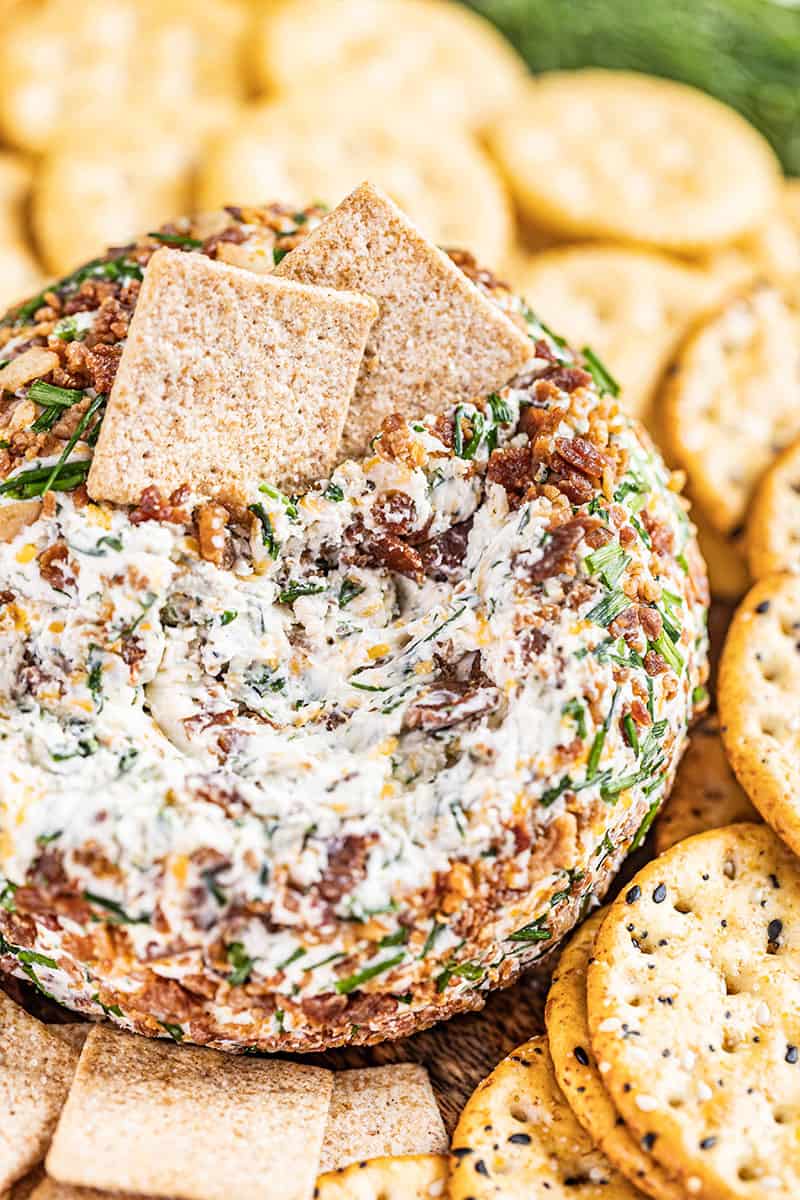 A homemade cheeseball is a must for any large gathering. This is one of those appetizers that we dream about and drool over. It simply does not make sense that mixing such common fridge and pantry items could create something this delicious, yet here we are. It is the ultimate savory snack, yet can be made irresistibly sweet with our favorite flavor variation. We love that it doesn't require any special equipment, and can be made with just a bowl and a spoon, but you can go ahead and let everyone think you are a master in the kitchen. We won't tell.
Chive Substitute:
Chives can be difficult to find, and somehow always unusually expensive. You can always substitute with green onions.
Bacon:
We always cook bacon in the oven, and seriously cannot go back to the stovetop method. If you are going to cook bacon fresh for this recipe, we highly recommend the oven method! If you are looking for a short cut, you could buy pre-cooked bacon already crumbled!
Nuts in a Homemade Party Cheeseball:
Are you a nut fan? Toasted pecans are fantastic when added to the coating of bacon and chives. Give it a try!
Flavor Variations:
Stick with the original bacon ranch, or try Pina colada and cranberry orange white chocolate cheeseballs. They are all delicious! You can't go wrong!
Serving Suggestions:
We love nothing more than butter crackers on the side of a cheeseball. Savory or sweet, it doesn't matter. They pair with everything! If you'd like to mix things up, try graham crackers or Nilla wafers with a sweet cheeseball.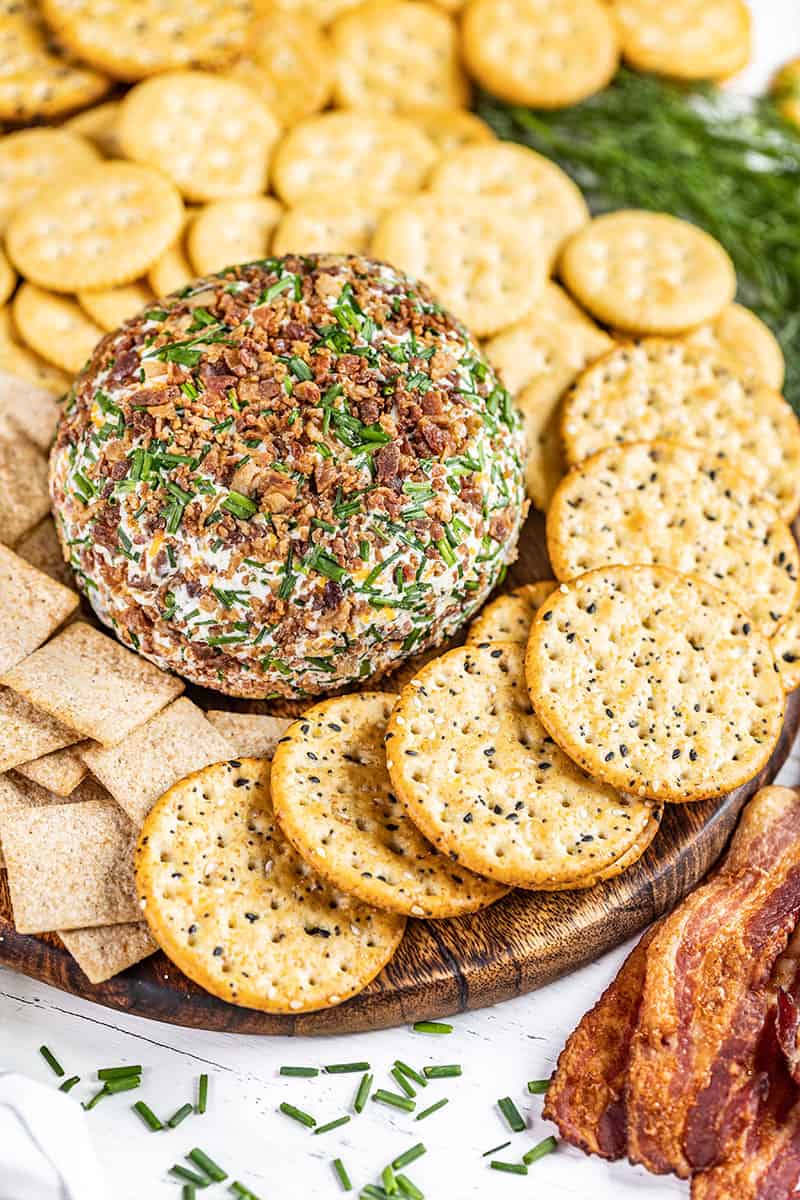 Storage Instructions:
Store any leftover cheeseball in the refrigerator, tightly wrapped in the same plastic wrap. It should last for up to 4 days.
If you like this recipe, you may be interested in these other delicious dip-based appetizer recipes: