It's very possible these are the best carnitas you'll ever have! This Beer Braised Carnitas recipe is full of authentic flavor and are super easy to make in the oven or the slow cooker.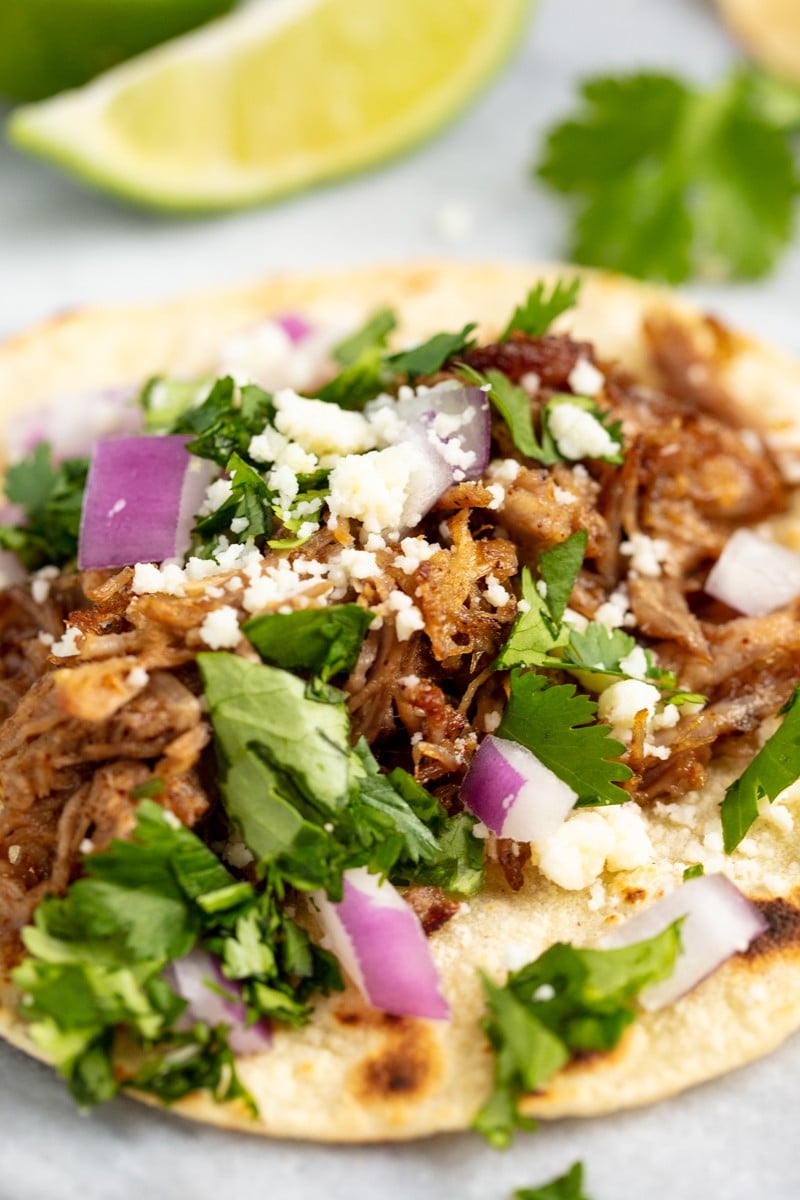 Carnitas translates to "little meats" and generally refers to pork that has been braised until tender then shredded and then fried to crisp it up.
How should I serve carnitas?
Carnitas can be enjoyed as a main meat dish, served up with some Mexican Rice, Street Corn, or refried beans. Carnitas can also be used as a filling for tacos, burritos, enchiladas, and quesadillas. We enjoy serving them up on some warm corn or flour tortillas with a little chopped cilantro, diced red onion, and crumbled queso fresco.
What kind of beer should I use in this recipe? Can I use something besides beer?
Any beer will work in this recipe as braising is a very forgiving cooking method. Different beer will alter the flavor ever so slightly. Because this is a Mexican dish we do recommend using a Mexican beer, and we prefer it is a light beer like Tecate, Dos Equis, Corona Extra, or Montejo.
If you don't want to use beer in this recipe you can use chicken broth, ginger ale, white grape juice, beef broth, apple juice, apple cider, root beer, or coca cola.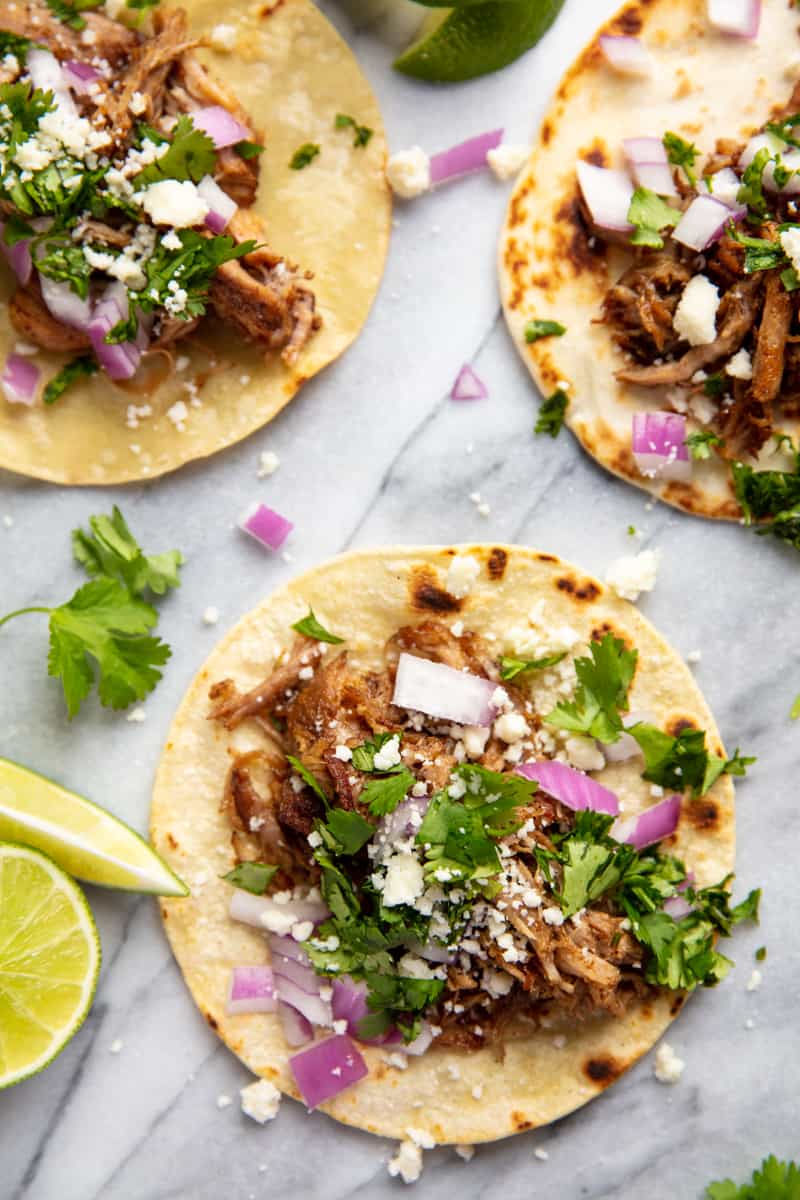 If you like this recipe you may also be interested in one of our other amazing Mexican meat recipes: