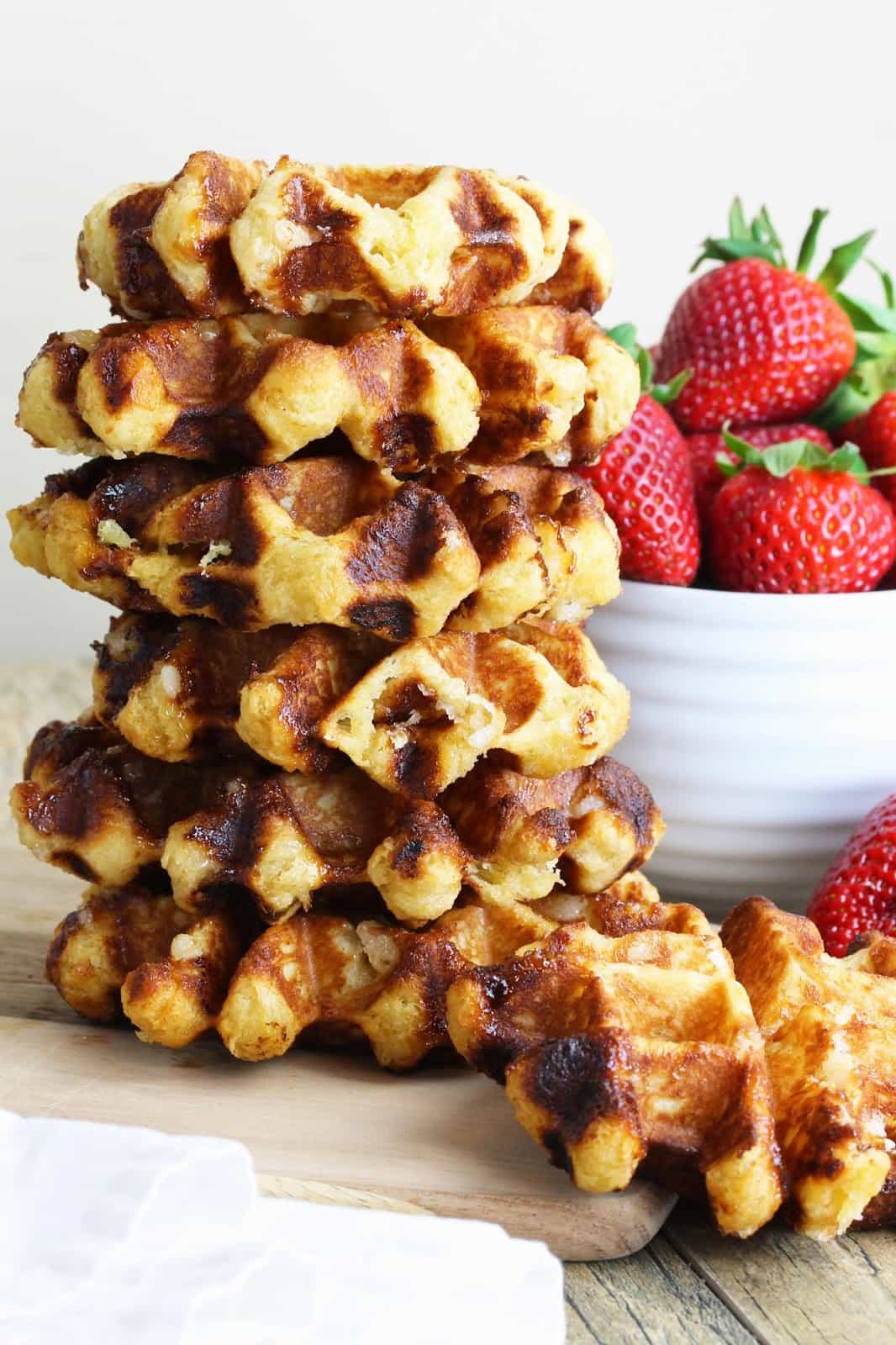 These waffles are addictingly delicious. Caramelized on the outside, soft and chewy on the inside. The key to making these Liege-style waffles is Belgian pearl sugar. You probably won't find it at your regular grocery store, unless your grocery store is super cool and carries specialized imported ingredients. That's okay though, you can easily order pearl sugar

online from Amazon as a cheap add-on item. You'll just have to wait a few days to make them. These waffles are worth the wait though.
I first tried Liege waffles at a hole-in-the-wall type waffle place. I wondered what in the world they had done to the waffles to get them caramelized and crispy on the outside. I knew they weren't deep fried, and after a little poking around I discovered they were just a different kind of waffle. Liege waffles use a yeast base so there is rising time involved with these babies. If you want these for breakfast or brunch, you can make the batter the night before and refrigerate them after rising. Or you can use them as a breakfast/dessert for dinner type thing and just plan ahead. I mean, you already ordered the sugar so it's not like this will be a last minute meal anyway. Just be careful, your family may expect Liege waffles from now on!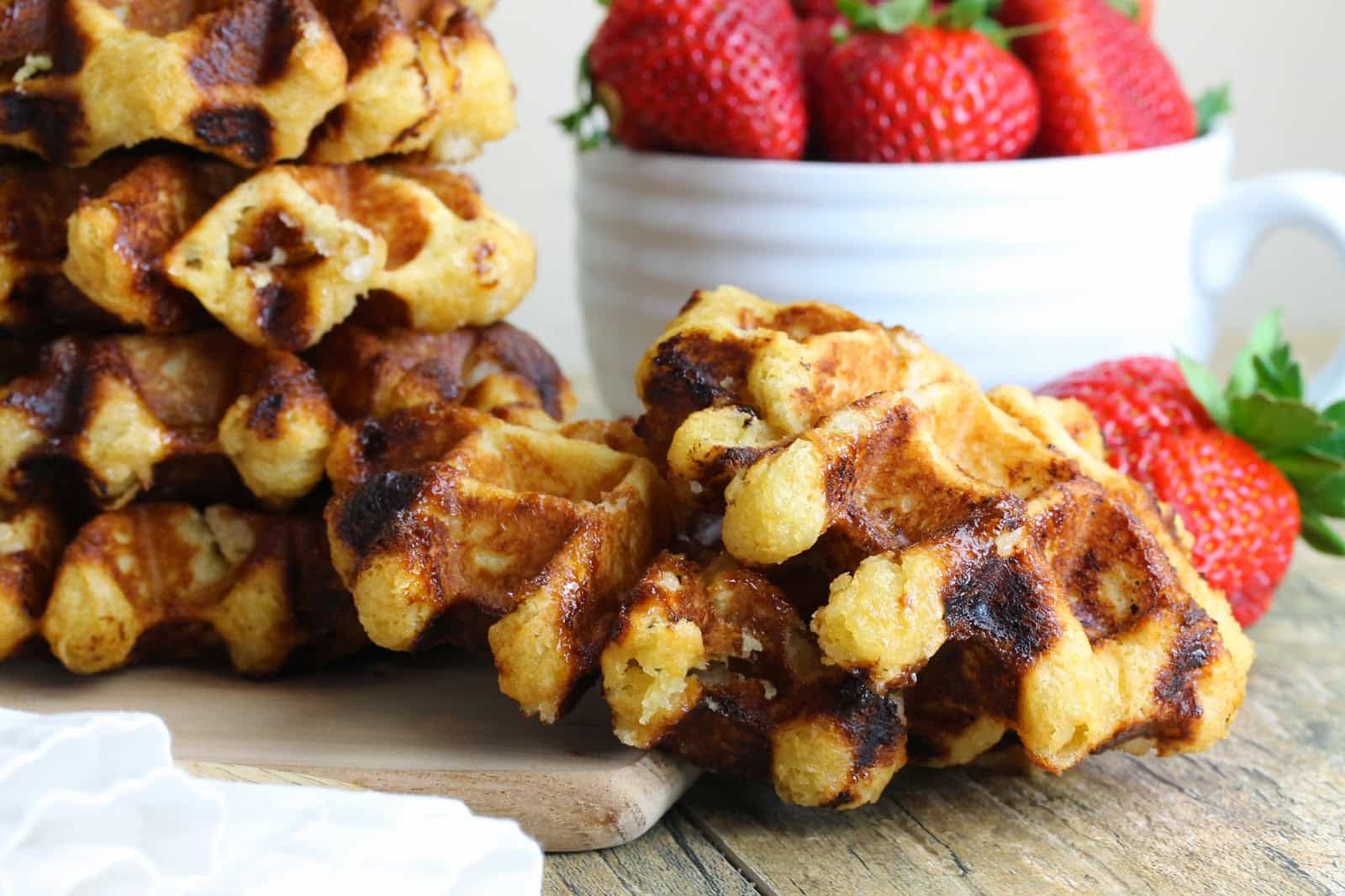 Time to Make It: About 2 hours
Yield: 8 waffles
Ingredients
2 cups all-purpose flour
1 1/2 tablespoons brown sugar
2 teaspoons instant dry yeast
1/2 teaspoon salt
1/3 cup lukewarm water
3 large eggs
1 teaspoon vanilla extract
1 cup butter, melted
1 cup Belgian pearl sugar
Instructions
1. In the bowl of a stand mixer combing flour, brown sugar, yeast, and salt. Mix together on low using the paddle attachment.
2. Pour in lukewarm water and mix on low for 30 seconds.
3. Add in eggs one at a time, mixing on low for 20 seconds between each egg.
4. Pour in vanilla extract. Mix on low, adding in melted butter gradually until batter is smooth. Batter will be very thick and very sticky.
5. Cover and let rise for 1 hour, 30 minutes.
6. Stir in Belgian pearl sugar and let rise an additional 15 minutes.
7. Preheat a Belgian waffle iron. Brush with melted butter and cook about 1/4 cup of batter at a time. Cook until golden brown on each side.
Note: Waffles can be kept warm on a baking sheet in a 200 degree oven until all are cooked and ready to serve.