Delicious caramel syrup that can be used on pancakes and waffles, or you can even use it for desserts! It's easy to make and oh so tasty!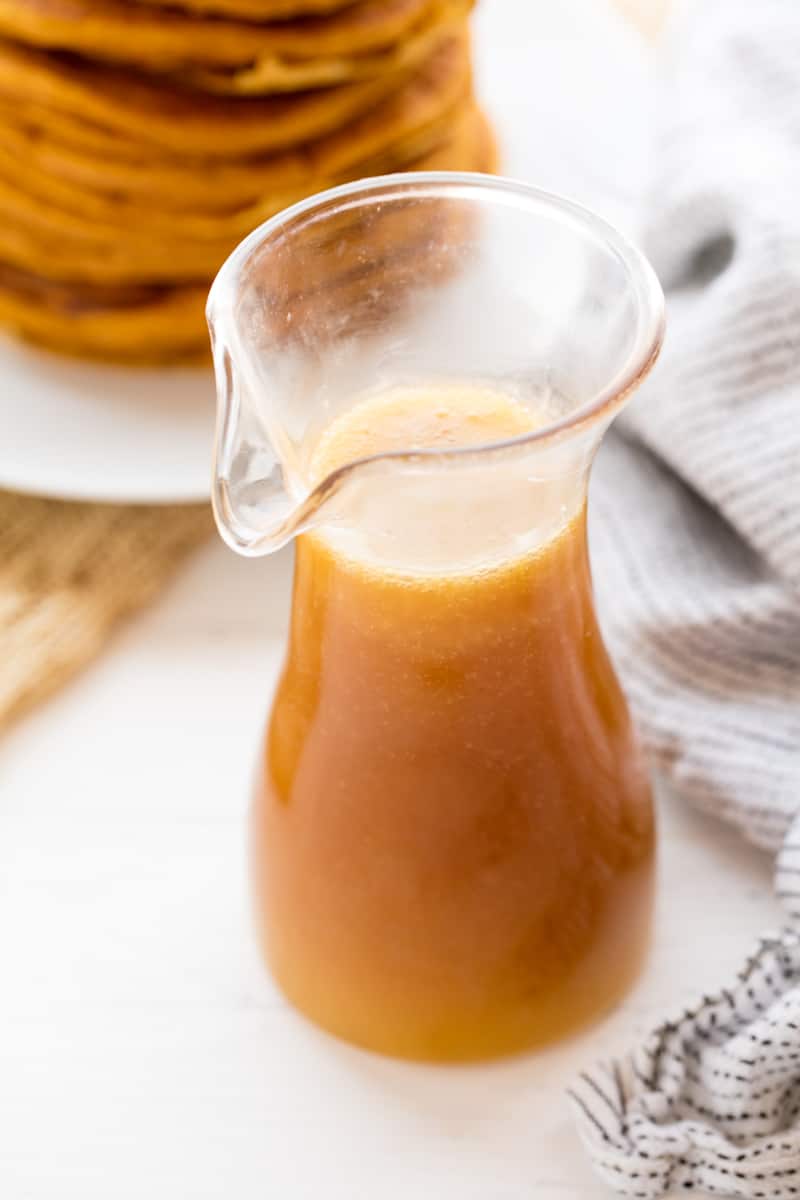 What if I don't have buttermilk?
If you don't have buttermilk, you can still make this syrup using a buttermilk substitute. This recipe calls for 3/4 cup of buttermilk. Measure out 3/4 cup of regular milk. Then, either add 2 teaspoons of lemon juice OR white vinegar. Let it stand 5 minutes before using in the recipe. Clumps will form, which is exactly what is supposed to happen.
How do I reheat this syrup?
This syrup thickens as it cools. If the syrup is too thick to pour, or you just want to enjoy warm syrup, simply pop it into the microwave for 15 seconds at a time. Be sure that the container is microwave safe.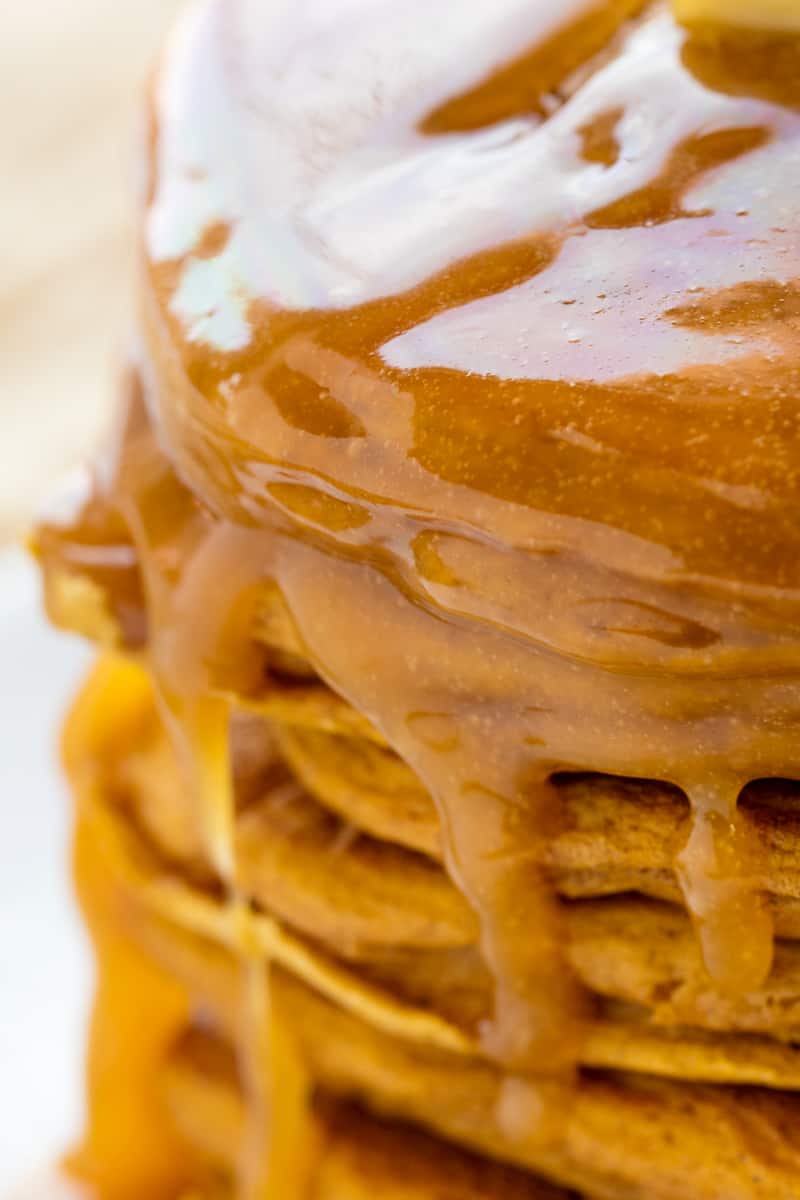 How do I store this syrup?
We recommend storing this syrup at room temperature in an airtight container. It will stay good this way for up to 10 to 14 days. The sugar in the syrup acts as a preservative so it is safe to store it at room temperature.
What can I use this on?
Anything you'd like! Caramel Syrup can be used as a dessert topping, or in one of our favorite breakfast recipes: