The Most Delicious Candied Yams are a holiday table staple! Sliced yams are coated in a sweet sauce with the most amazing spices, and baked until caramelized. You're going to love it!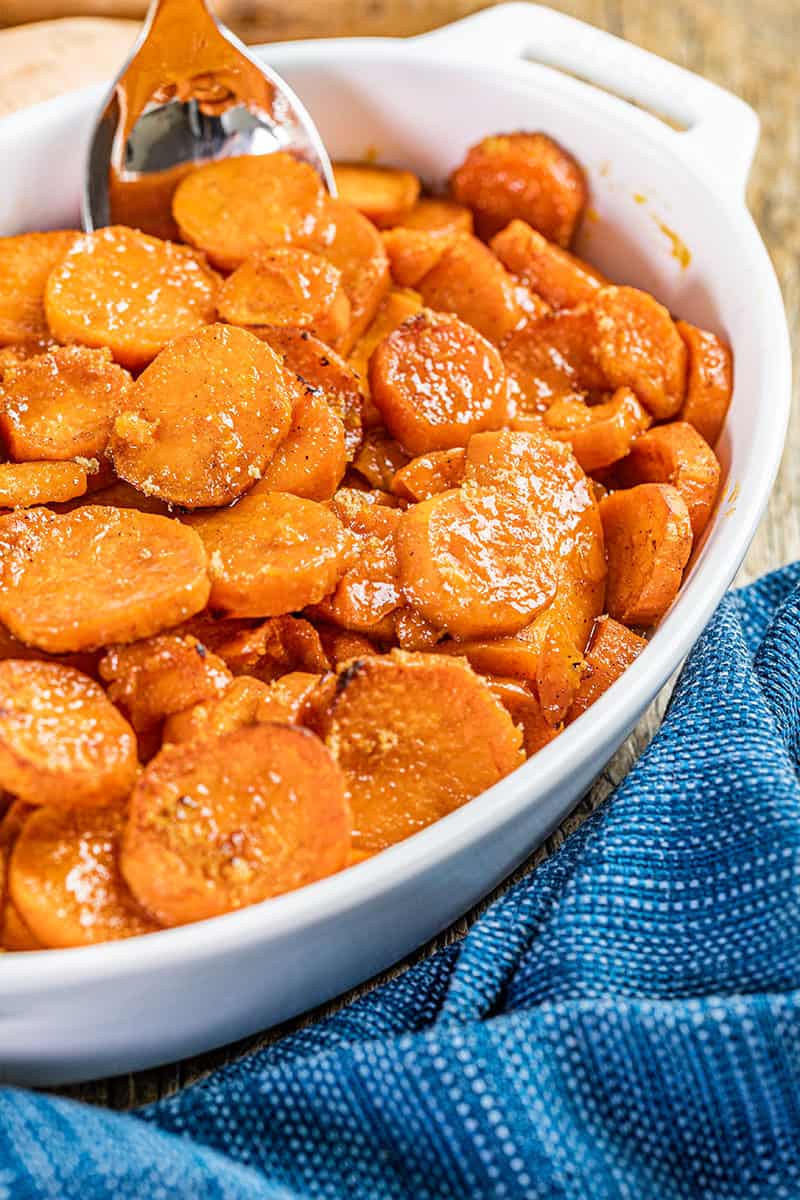 Thanksgiving is a meal you can't forget! Moist turkey, creamy mashed potatoes and gravy, green bean casserole, homemade rolls, and candied yams. We are drooling just thinking about them. It's amazing how we all keep on pretending that candied yams are just another side dish on the table, like potatoes or salad, when really, it is just pure indulgent dessert food. The sauce caramelizes and coats each slice of yam, and it is heavenly. This is one of those dishes that everyone fights over, and there is never enough. Take our advice and make twice as much for your Thanksgiving table this year!
Sweet Potatoes vs. Yams:
In the United States, the terms "Sweet Potato" and "Yam" are used interchangeably and refer to that potato looking thing with the red skin and orange flesh. Yet, you have probably seen something else in the grocery store labeled sweet potato with light yellow skin, while your orange flesh variety is labeled yams. Guess what? Both of them are sweet potatoes! The kind of sweet potatoes you think of as yams are simply dark-skinned sweet potatoes. You won't commonly come across true yams in an American grocery store. True yams have brown or black skin and the flesh is either red, purple, or off-white.
We prefer garnet sweet potatoes, both for the flavor and the color! However, you can use either an orange or white flesh sweet potato.
Olive Oil vs. Butter in Most Delicious Candied Yams:
We have made this recipe dairy free by using olive oil instead of butter. However, if you prefer butter in your candied yams, feel free to substitute that in.
Can I use canned yams?
Unfortunately, canned yams would just turn to mush in this recipe, and we cannot recommend them.
Make Ahead Time Saving Tip:
If you want to prep this ahead of time, you can pre-boil your yams before tossing with all other ingredients. Once boiled until fork tender and coated in the sauce mixture, pour it all into your prepared baking dish. Cover with plastic wrap, and store in the fridge for up to 24 hours before baking. By pre-boiling the yams, you will significantly reduce baking time. Your candied yams are ready when everything has warmed through and the sauce has caramelized.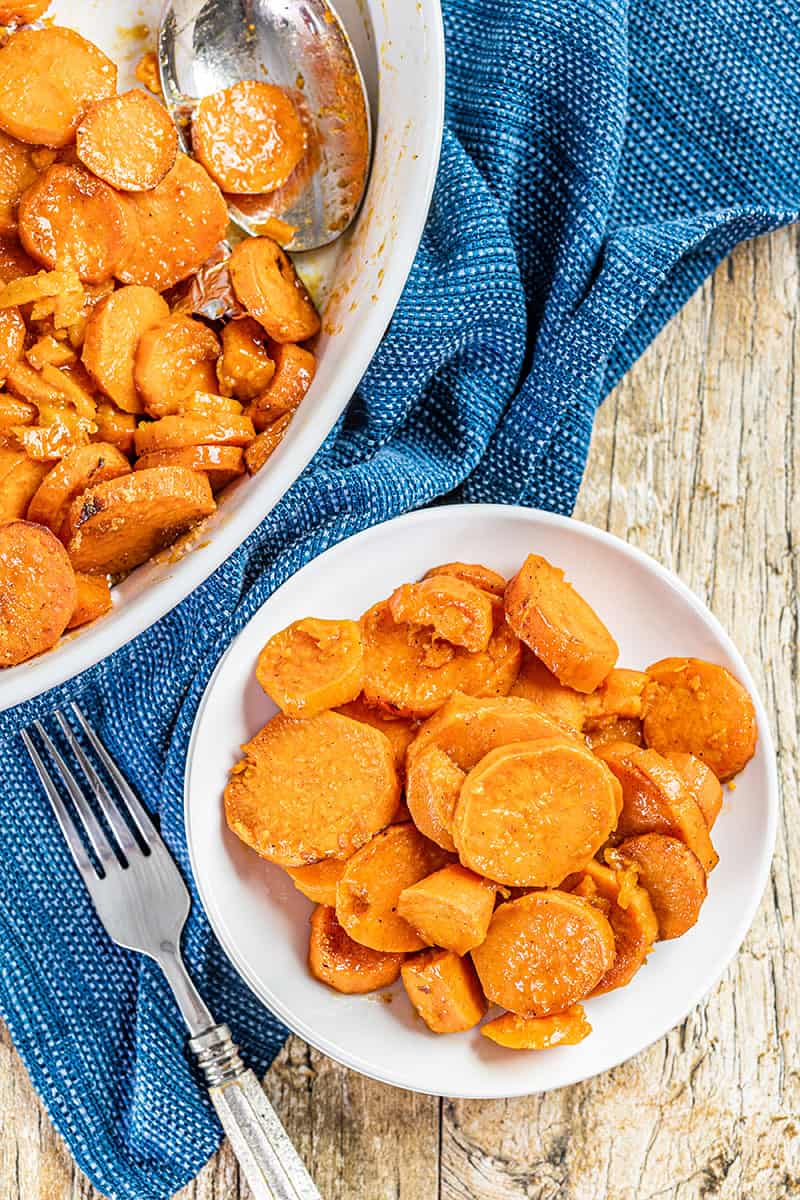 Storage and Reheating Instructions:
Store any leftovers in an airtight container in the refrigerator for up to 5 days. Reheat single serving portions in the microwave, or large amounts in an oven preheated to 350 degrees, until warmed through.
If you like this recipe, you may be interested in these other delicious sweet potato recipes: