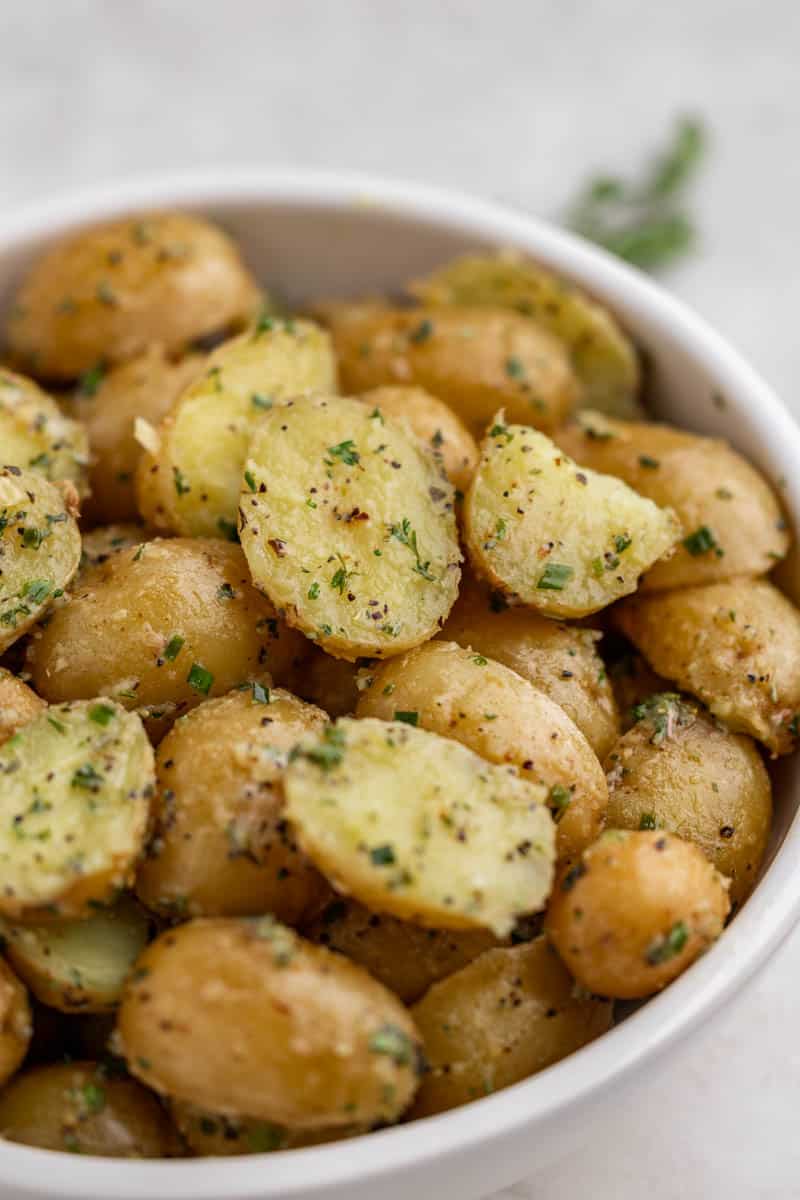 Indulge in the comforting simplicity of classic boiled potatoes; seasoned and simmered to perfection, they offer a taste of home in every bite.
There's something universally heartening about a well-cooked potato. With the humble boiled potato, we invite you to discover or rediscover the beauty of simplicity, amplified by a combination of fresh herbs and seasonings that elevate this staple ingredient to star status. As you sink your teeth into a fork-tender piece, each bite delivers an exquisite combination of the potato's earthy essence and a harmony of herbs, providing a flavorful journey that speaks to the soul.
Frequently Asked Questions
What type of potatoes should I use?
Waxy varieties, like Yukon Gold or red potatoes, are best for this recipe due to their firm texture.
Can I use dried herbs instead of fresh?
Yes, but keep in mind that dried herbs are more potent. Use half the amount stated for fresh herbs.
How do I know when the potatoes are done?
They're done when you can easily pierce them with a fork.
Substitutions
For those with dietary restrictions or allergies, the good news is that this recipe can be modified to suit your needs. Substitute the butter with olive oil for a lactose-free or vegan version. If you're looking to reduce the sodium for heart health, try using a sodium-free herb blend or freshly squeezed lemon juice to enhance the flavors without the extra salt.
Serving Suggestions
While boiled potatoes are commonly enjoyed as a side, they can certainly hold their own as the main dish. Pair them with a crisp, green salad and some grilled chicken for a wholesome meal. They also make a great addition to a brunch spread alongside some scrambled eggs and fresh fruit. If you're planning a barbecue or a picnic, these potatoes are a crowd-pleasing companion to burgers or sandwiches.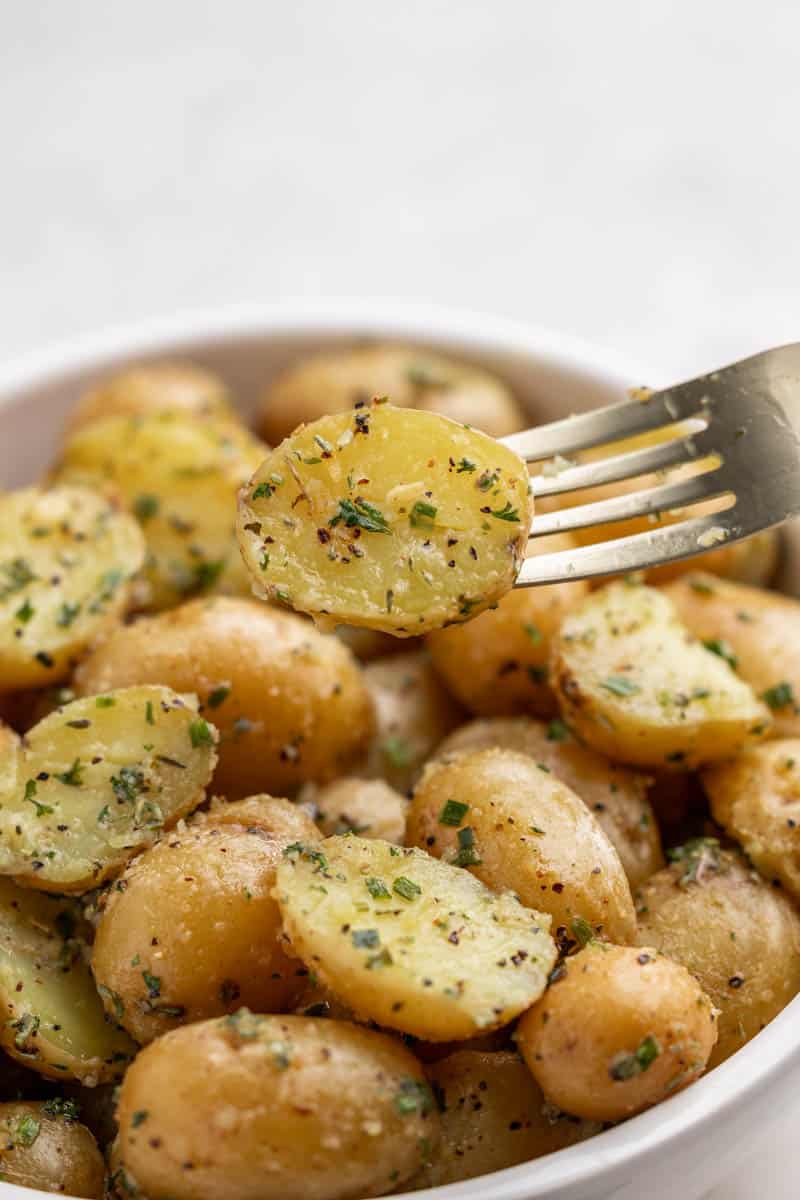 Storage & Reheating Instructions
While boiled potatoes don't fare well in the freezer, they can be stored in the refrigerator for up to 3 days. Reheat them in the microwave or on the stovetop, adding a splash of water to retain their moisture.
Related Recipes
If you like this recipe, you may be interested in these other delicious potato side dish recipes: