Easy Baked Chicken Drumsticks have the most juicy meat and crispy skin. We've perfected 4 flavor options to make sure there's something for everyone, and at only 45 minutes or less from prep to dinner time, this recipe is both kid and adult approved!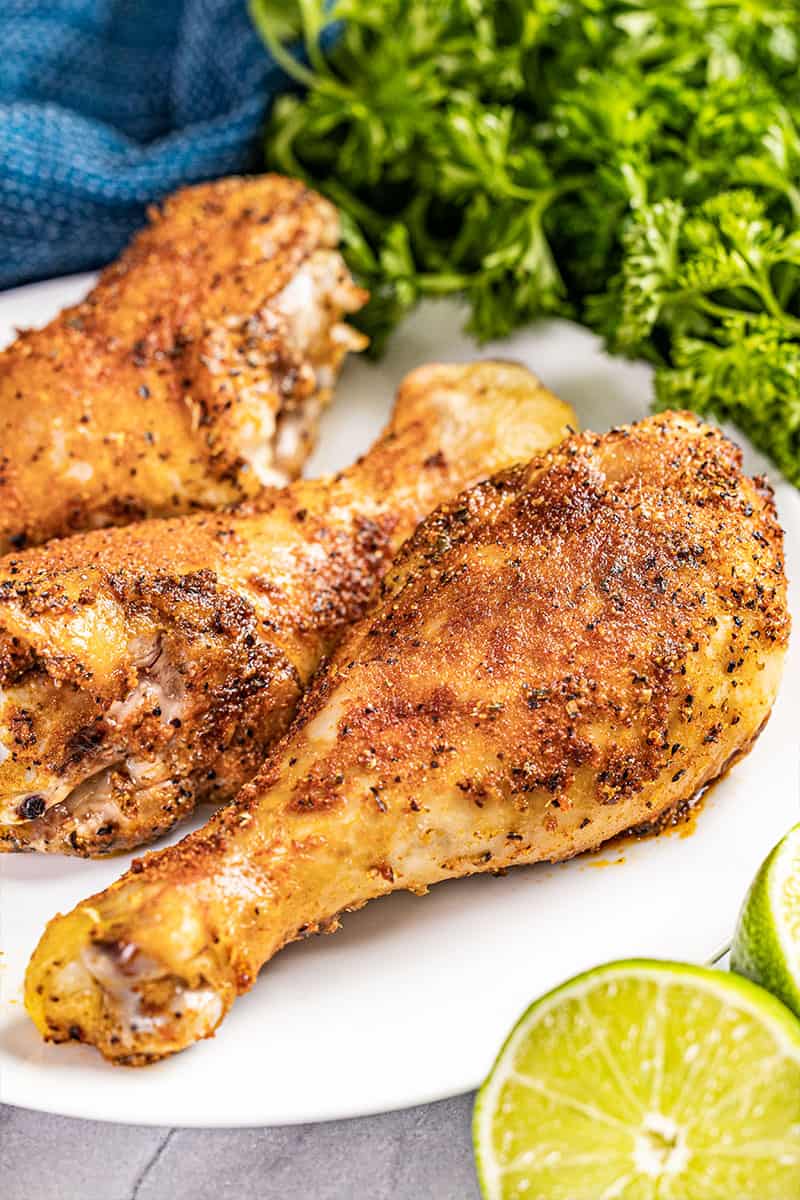 We have a bit of a love/hate relationship with dinner. No matter how many times we make dinner, it just keeps coming around again, day after day. We absolutely love to cook, and certainly love to eat, but some days we struggle to really make the effort, and do the work to put together a delicious meal. Door Dash, anyone? Well, this recipe is honestly just as easy as Door Dash. Factoring in trying to get everyone in the family to agree on a place to eat and decide what to order, we find these baked chicken drumsticks are even easier than delivery! Prep and cleanup is super minimal, and the flavor is absolutely amazing!
Are chicken legs and drumsticks the same?
Chicken drumsticks are simply part of the leg, consisting of both the drumstick and thigh. You can always use whole chicken legs in this recipe if desired.
When are the Easy Baked Chicken Drumsticks ready?
Chicken drumsticks will take about 25 minutes to cook. You will know they are safe and ready to eat when they have reached an internal temperature of 165 degrees Fahrenheit.
Chicken Cut Options:
You can also use whatever cut of chicken you'd like. Chicken breasts, chicken thighs, or even wings are all delicious with this recipe. You'll have to adjust the cook time accordingly. Always cook chicken to an internal temperature of 165 degrees Fahrenheit.
Air Fryer Instructions:
Preheat your air fryer to 400 degrees Fahrenheit. If your air fryer does not go up to 400 degrees, preheat to the hottest setting. Grease air fryer basket and place seasoned chicken drumsticks inside. Make sure the basket is not overfilled and the drumsticks have 1/4 inch of space around them on all sides. Cook for 18 minutes, flipping halfway through. Once they have reached an internal temperature of 165 degrees, you are ready to eat!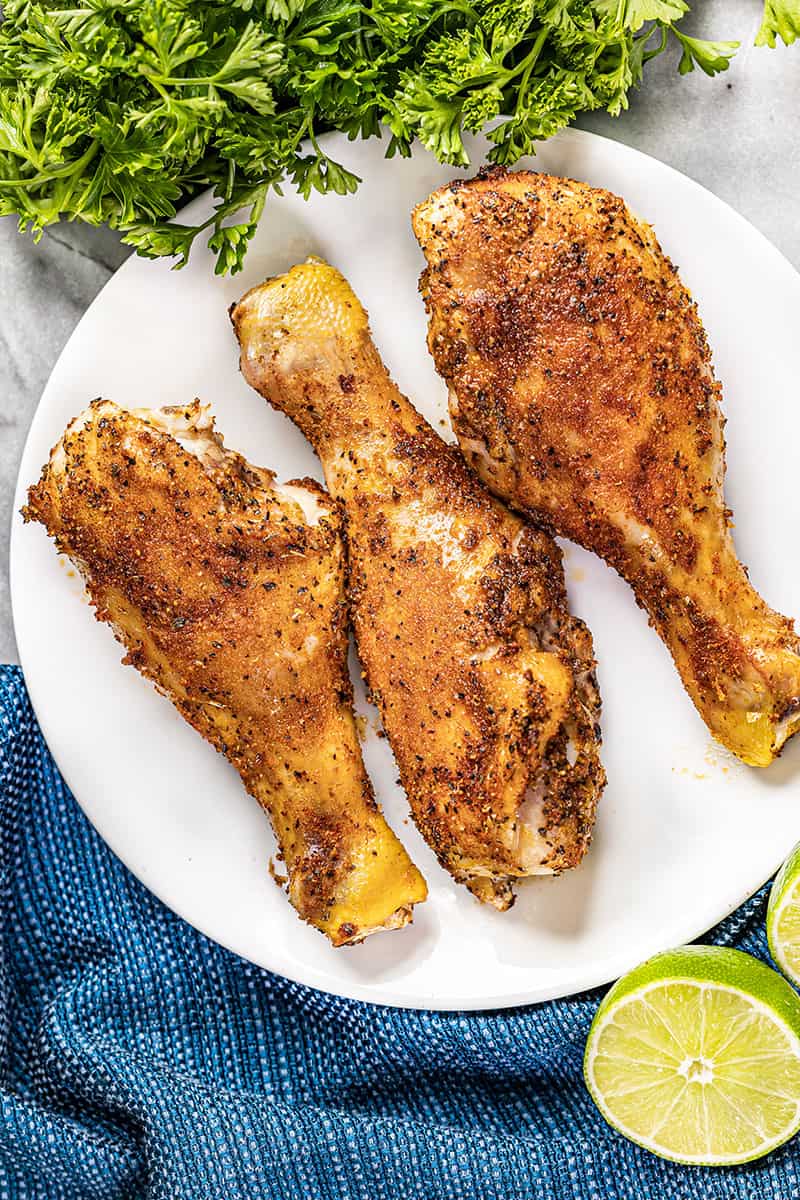 Storage and Reheating Instructions:
Baked chicken drumsticks are best eaten fresh. Store any leftovers in an airtight container in the refrigerator for up to 5 days. Reheat in an oven preheated to 350 degrees Fahrenheit until warmed through.
If you like this recipe, you may be interested in these other delicious chicken recipes: