This Authentic Mexican Rice is super easy to make and goes perfectly with any Mexican meal!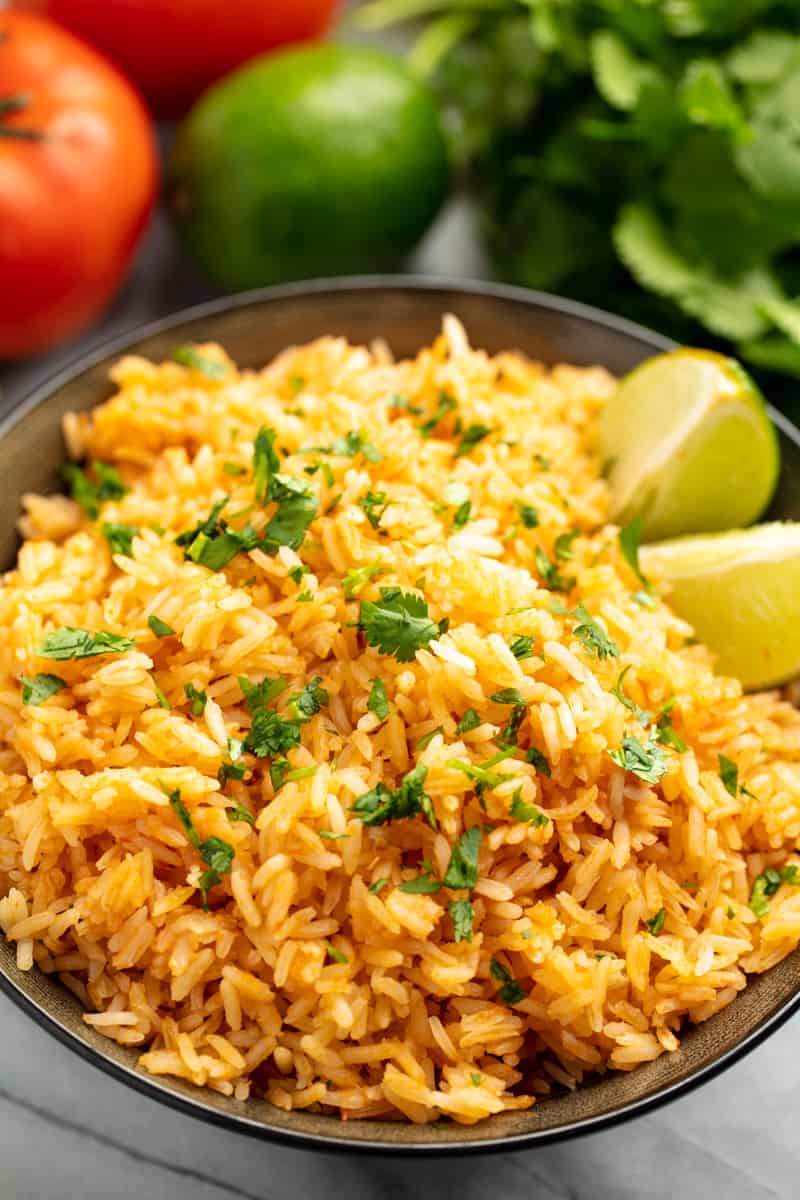 Lauren here from Wicked Spatula! This recipe couldn't be more simple. You'll start by pureeing some tomatoes, onion, garlic, jalapeños, and tomato sauce in a blender. This gives you a super flavorful sauce that will cook right into the rice giving it that lovely yellow/orange color. After that you'll saute the rice in a little oil in a heavy bottomed pot until golden, pour in the tomato sauce and broth and cook just like normal rice. I like to add a fresh squeeze of lime juice at the end along with some cilantro. Typically I serve this rice with enchiladas, or as a base for burrito bowls!
What is the difference between Spanish Rice and Mexican Rice?
Nothing! Spanish Rice and Mexican Rice are just different terms for the same dish. Depending on where you grow up, or what location you are in, it will be called something different, but they both refer to the exact same thing.
Where is Mexican Rice from?
Even though Mexican Rice can be called Spanish rice, the dish did come from Mexico and originated in the Veracruz region. Originally it was served with a side of beans or fish.
Can I make Mexican Rice with brown rice?
Yes, you can, but the cooking time will change significantly. Brown rice will need to simmer for at least 50 minutes in order to absorb all of the cooking liquid.
If you like this recipe you may also be interested in some of our other favorite Mexican food recipes: