Angel food cake is light and airy and deliciously sweet. The perfect angel food cake recipe is also easier to make than you might think for the perfect sponge cake, every time.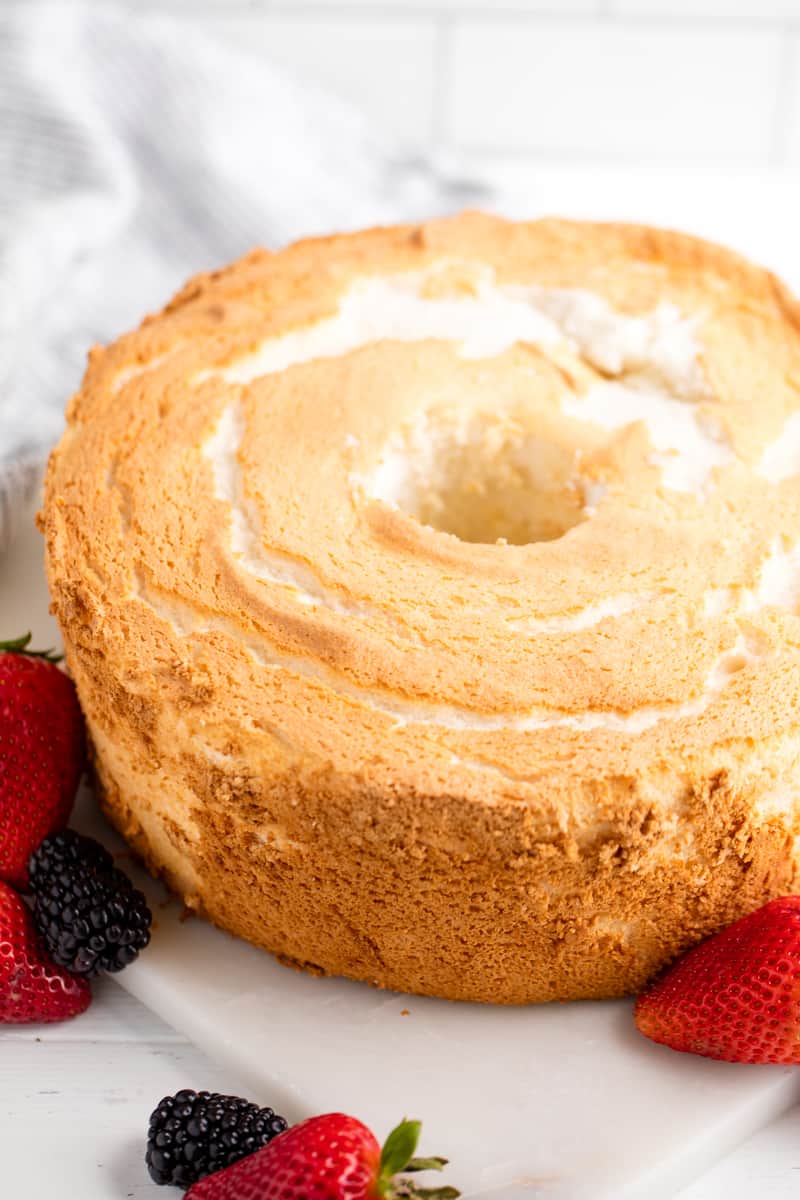 Can you make angel food cake in a regular pan?
Angel food cake is traditionally made in a tube pan, but can be made in other pan shapes as well. To make an angel food cake loaf, use a loaf pan, but only fill the pan 2/3rds of the way full. Also be sure that you leave the pan un-greased. You will still need to cool the cake upside down so find something that will allow you to rest the edges of the pan on to keep the pan upside down.
How do you bake angel food cake in a 9×13 pan?
To bake an angel food cake in a 9×13 pan, be sure to leave the pan completely un-greased. Fill the pan 2/3rds of the way full and bake for about 40 minutes until the crust appears dry and cracked on top. Cool the cake upside down by resting the 4 corners of the pan on something of equal heights.
What is the difference between a sponge cake and angel food cake?
Angel food cake is a type of sponge cake that uses egg whites only. The combination of egg whites and sugar make for a chewy, sponge-like cake. Other types of sponge cake include Genoise, Biscuit, and Chiffon.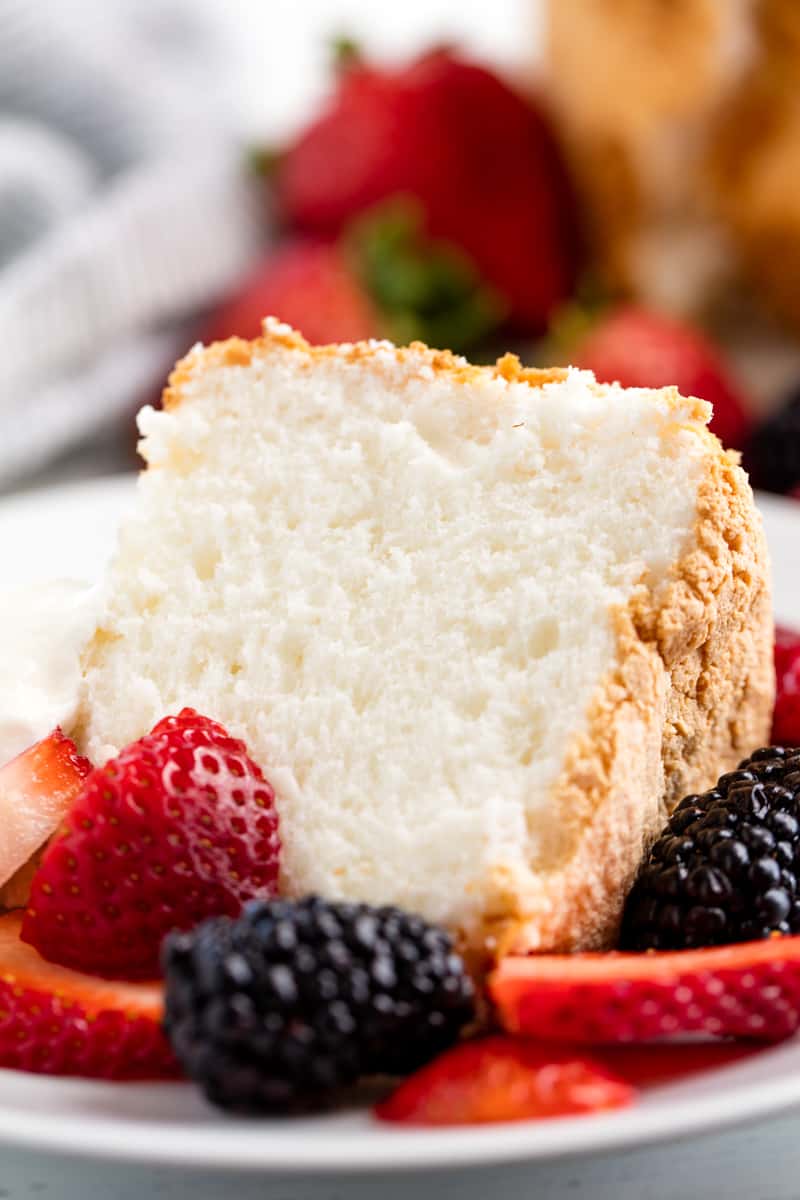 Why does angel food cake rise?
Angel food cake rises because the batter is able to cling to the pan and climb as it bakes. It is important that any pan you use to bake your angel food cake remain un-greased to allow for this climbing to occur. Do not over beat your egg whites which will cause them to deflate. You want to beat your egg whites just until stiff peaks form.
Why do you have to cool angel food cake upside down?
Angel food cake MUST be cooled inverted, or upside down. Otherwise, the cake will collapse on itself. Tube pans can be balanced on bottles or you can rest the edges against something raised (like books or cutting boards of equal heights). It is important that the cake is inverted immediately after removing from the oven and remain inverted until the cake is completely cooled which will take approximately 1 1/2 to 2 hours.
If you like this recipe, you may be interested in these other cake recipes:
Watch the video below where Rachel will walk you through every step of this recipe. Sometimes it helps to have a visual, and we've always got you covered with our cooking show. You can find the complete collection of recipes on YouTube, Facebook Watch, or our Facebook Page, or right here on our website with their corresponding recipes.