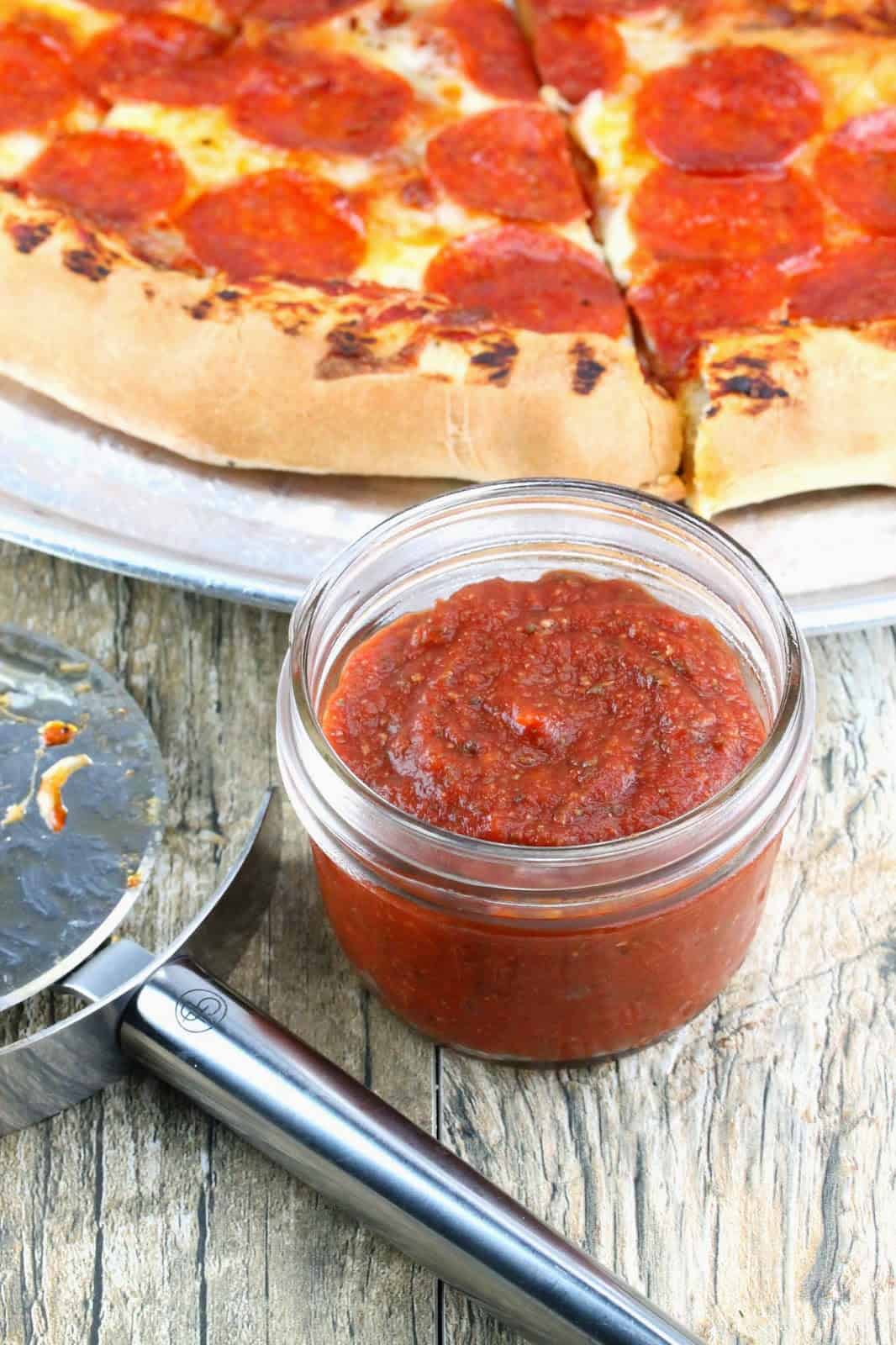 I'm a big fan of the 2 minute pizza sauce. When I'm making pizza at home it is usually for a quick and easy type meal and it is so frustrating if you realize you don't have anything for sauce. I make a lot of things from scratch, including sauces. I'm talking down to fire roasting the tomatoes myself. But Sometimes I've run out and don't realize it and have a crust in desperate need of sauce. That's where this quick sauce comes in. I almost always have the ingredients on hand and it comes together so quickly that I don't have to feel too burdened by my lack of foresight. And how does it taste? Honestly it has me wondering a bit why I roast my own tomatoes, but I'm crazy that way. This sauce still makes for a great pizza and I'll still depend on it for years and years. It can be stored in an airtight container in the fridge for at least 2 weeks.
2 Minute Homemade Pizza Sauce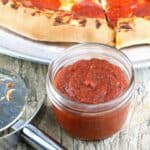 Ingredients
1

(8 ounce can)

tomato sauce

1

(8 ounce can)

tomato paste

2

teaspoon

dried basil

1

teaspoon

dried oregano

1

teaspoon

minced garlic

1/2

teaspoon

paprika

1/4

teaspoon

salt
Instructions
Combine all ingredients in a small mixing bowl and stir into a thick sauce.

Store in an airtight container in the fridge for up to 2 weeks.