2 Minute Pizza Sauce is a refrigerator staple that you should never go without. If you love homemade pizza, you are going to love homemade pizza sauce. Whip it up in 2 minutes or less!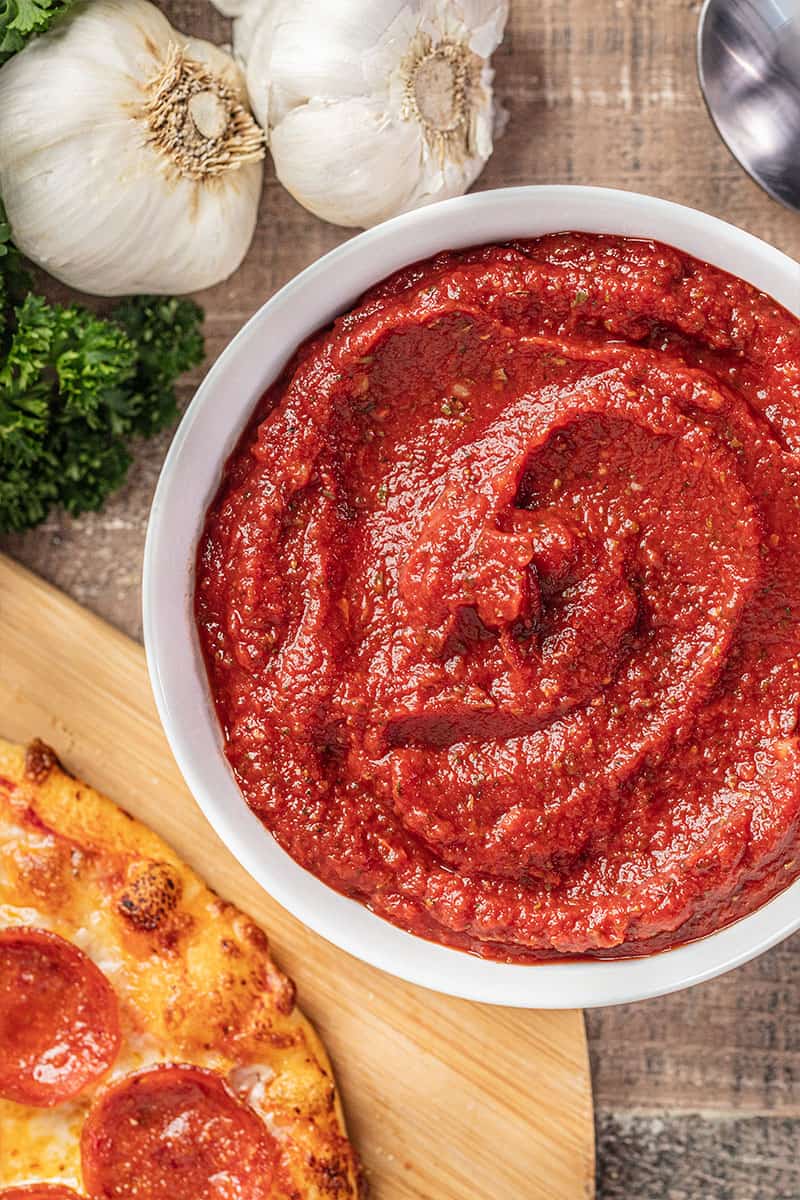 We're big fans of the 2 minute pizza sauce. When making pizza at home, it is usually for a quick and easy meal, and it is so frustrating when you realize you don't have anything for sauce! We make a lot of things from scratch, including sauces, but sometimes we run out and don't realize it and have a crust in desperate need of sauce. That's where this quick sauce comes in. The ingredients are always in the pantry, and it comes together so quickly that we don't have to feel too burdened by the lack of foresight. After years and years of depending on this sauce, it still makes a darn good pizza to this day.
Tomato Sauce:
Make sure to use plain tomato sauce, and not spaghetti sauce or any other jarred sauce with additives, as that will change the flavor.
Fresh vs. Dried Herbs:
We love how easy it is to just stick with dried herbs. It's part of what makes this a truly 2 minute pizza sauce! If you want to use fresh herbs, you certainly can substitute those in! Fresh herbs will spoil more quickly than dried, so you will want to use your pizza sauce within a week or less and only use the freshest herbs you can find.
Garlic Options for 2 Minute Homemade Pizza Sauce:
We love the taste of fresh garlic in pizza sauce, but you can always use garlic powder or granules for a bit of time saving!
Do I need to cook the sauce before storing?
Not at all! Pizza sauce does not need to be cooked until you've spread it on your pizza dough and are ready to bake your pizza!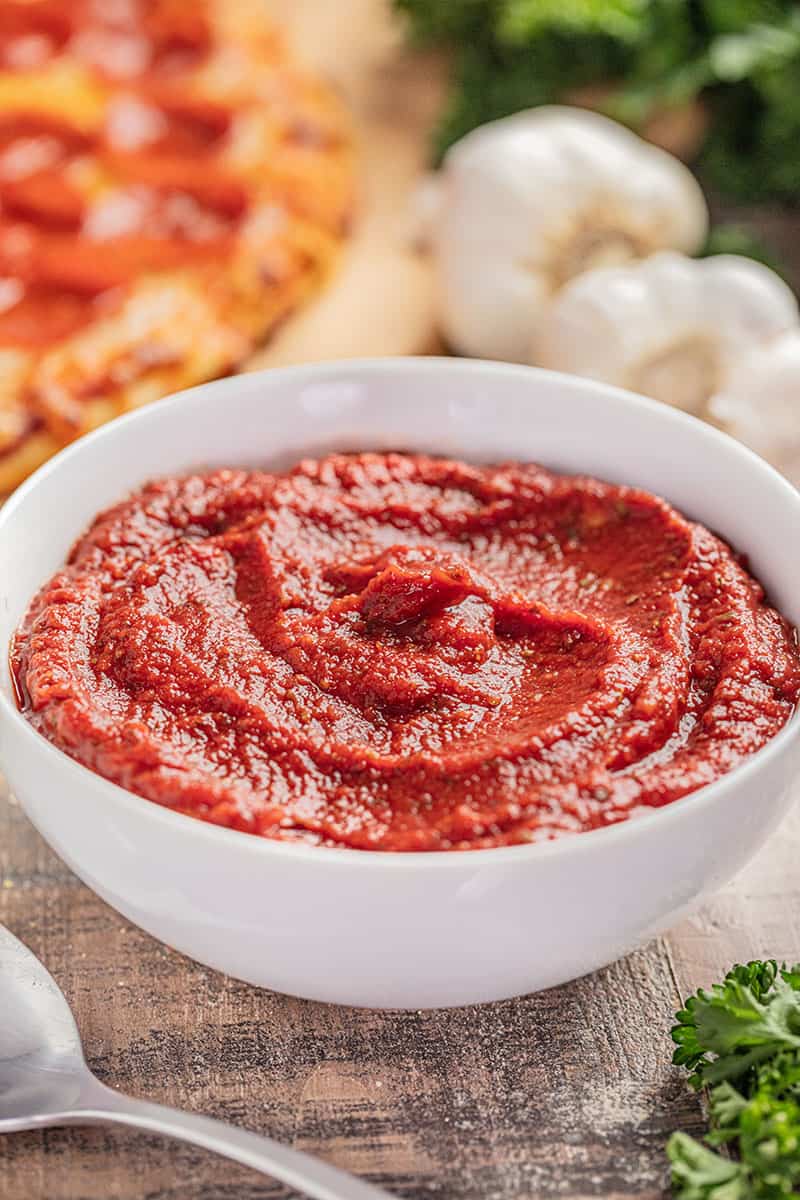 Storage Instructions:
You can store your pizza sauce in an airtight container in the fridge for at least 2 weeks!
If you like this recipe, you may be interested in these delicious pizza recipes:
Watch the video below where Rachel will walk you through every step of this recipe. Sometimes it helps to have a visual, and we've always got you covered with our cooking show. You can find the complete collection of recipes on YouTube, Facebook Watch, or our Facebook Page, or right here on our website with their corresponding recipes.