This vanilla cake is made in a waffle iron! Stack your cake waffles up and top them with delicious whipped chocolate ganache for an easy cake recipe that doesn't require an oven!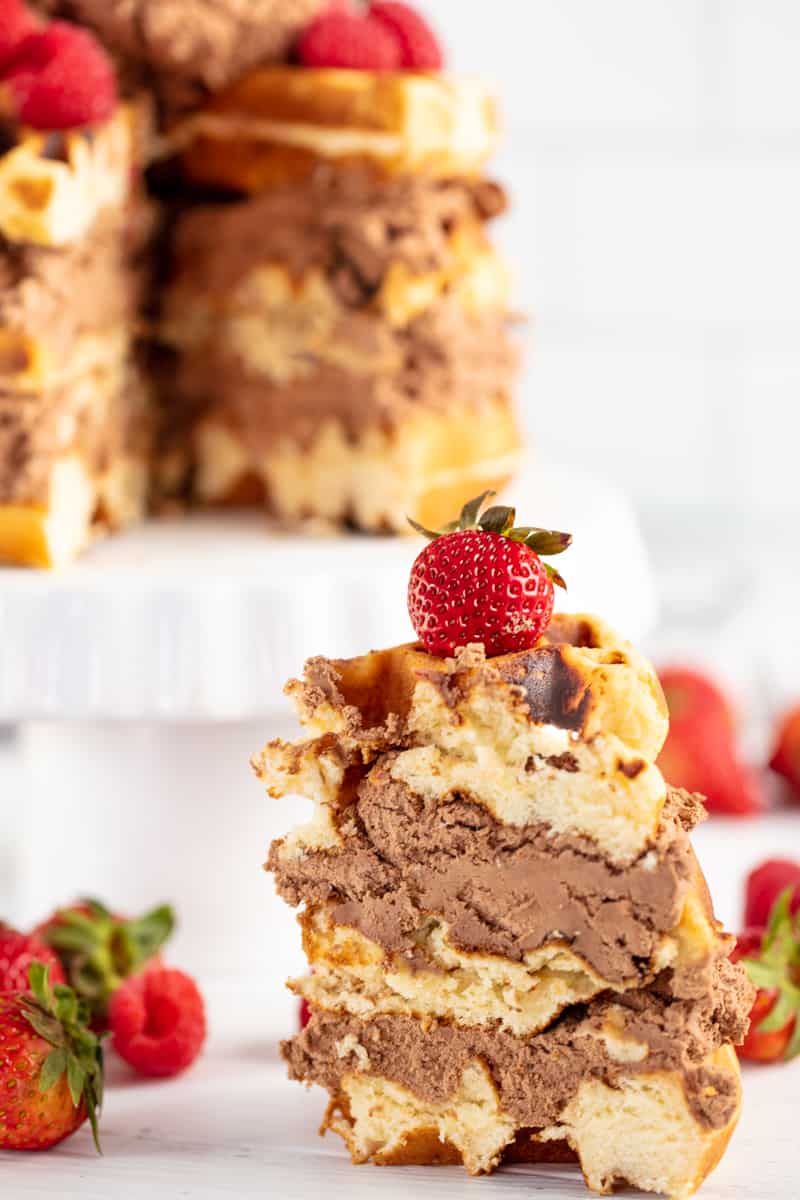 A delicious vanilla cake batter is cooked in a belgian waffle maker and then layered with whipped chocolate ganache. It is a unique and fun cake the whole family can have a hand in making. It's as easy as making waffles!
Can I use a different style of waffle maker?
This recipe, as pictured, is made using a belgian style waffle maker. You can use other style of waffle irons but the ratios of cake to frosting will be different based on the size and shape of your waffle. You may simply just need more waffle layers with the same amount of batter.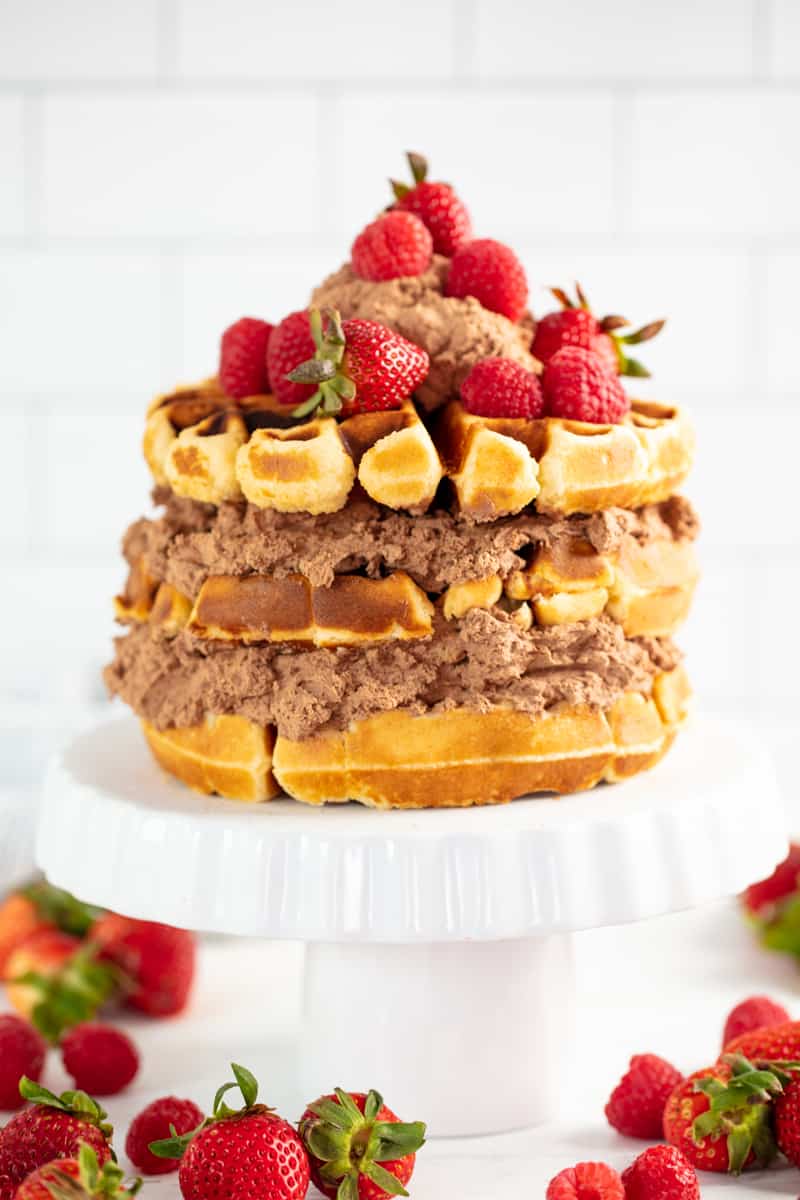 Can I use a different kind of frosting?
Yes, you can use any kind of frosting you'd like on this cake including the whipped chocolate ganache included with the recipe or you can try a standard buttercream frosting or even a cream cheese frosting.