Spice up your mornings with the most delicious stuffed French toast. This breakfast treat is sure to please the whole family and will always leave you wanting more. Give it a try and see for yourself just how delicious it can be!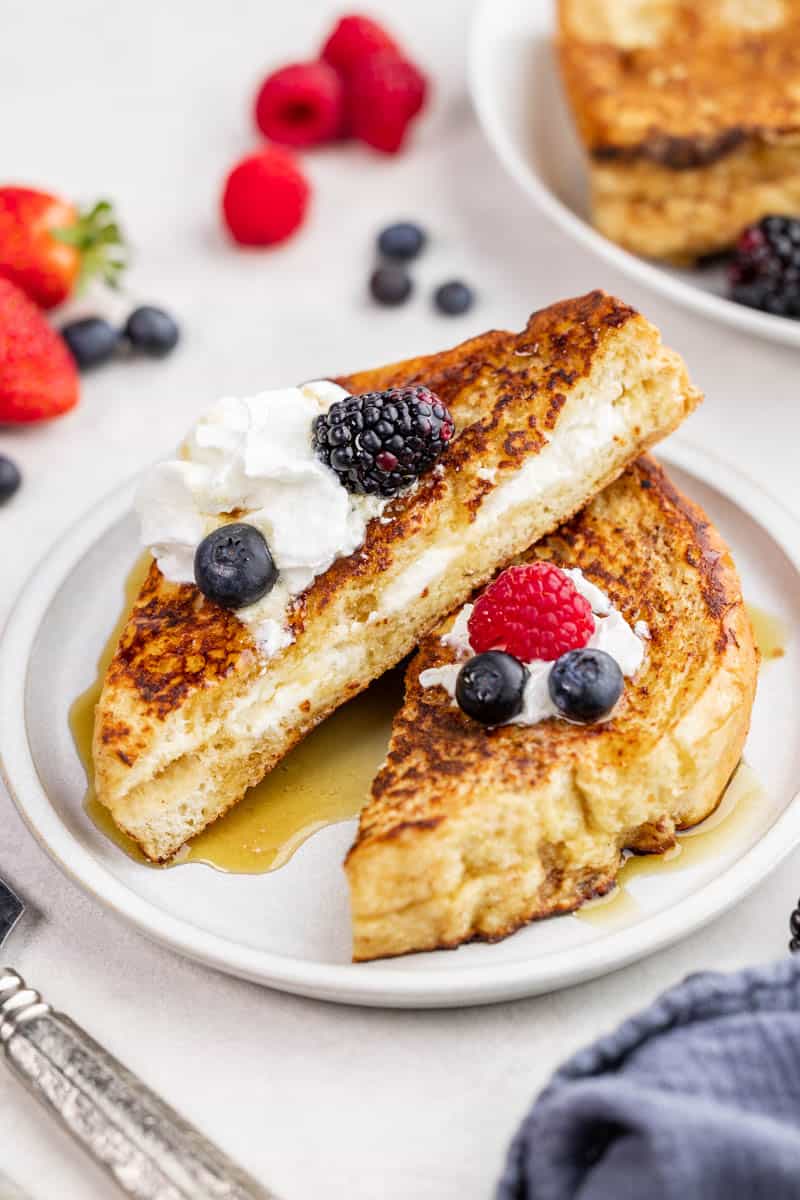 Stuffed French toast is a classic breakfast dish that is loved by people all over the world. It is a simple and versatile recipe that allows you to experiment with different types of bread, fillings, and toppings to create a unique flavor that suits your taste buds. The best part about this dish is that it is a perfect way to use up (slightly) stale bread that would otherwise go to waste. By adding a delicious filling between two slices of bread and soaking it in a mixture of eggs, milk, and spices, you can turn an ordinary piece of bread into a scrumptious breakfast treat.
Bread Options
When it comes to making stuffed French toast, the type of bread you use can make all the difference in the final outcome. A good rule of thumb is to choose a bread that is thick and sturdy enough to hold up to the filling and soaking without becoming too mushy or falling apart. This will help to ensure that the bread is able to hold its shape and not disintegrate when cooking. Some of our favorite breads to use in French toast are:
Brioche
Challah
Texas toast
In addition to these options, there are many other types of bread that can be used for stuffed French toast, including sourdough, white bread, and even cinnamon swirl bread. Experiment with different breads to find the one that best suits your taste and texture preferences. With the right bread, you can create a delicious and satisfying breakfast that is sure to become a family favorite.
Flavor Combinations
Stuffed French toast is a great opportunity to get creative with your flavor combinations. Here are some popular options to get you started:
Peanut Butter Chocolate Chip
Cream Cheese and Jam
Cream Cheese and Berries
Nutella and Berries
How can I keep the bread from getting too soggy?
The key is to not soak the bread for too long in the egg and milk mixture. Only a quick dip is necessary to ensure the bread is well coated. You can also try using slightly stale bread, which will be less likely to become soggy than fresh bread.

You should also remember to lower the heat from what you normally would use, and take a little more time in cooking your French toast to keep it from getting soggy.
How do I prevent the filling from oozing out of the bread?
One of the best ways to prevent the filling from oozing out is to use a thicker filling that is less likely to leak, such as cream cheese or Nutella. Don't forget to crimp the edges of the bread together tightly to seal in that filling as well.
Can I make stuffed French toast ahead of time?
Stuffed French toast is best eaten fresh. However, it can still be made ahead of time and stored in the refrigerator for up to 2 days if needed. When ready to serve, simply reheat in the oven or toaster.
Can I make this recipe dairy-free?
Yes, you can easily substitute the milk and butter with plant-based alternatives. You can also use dairy-free cream cheese or Nutella if preferred.
Topping Suggestions
Stuffed French toast is delicious on its own, but it can be taken to the next level with some tasty toppings. Here are some serving suggestions to consider:
Fresh berries and whipped cream
A dusting of powdered sugar
Maple syrup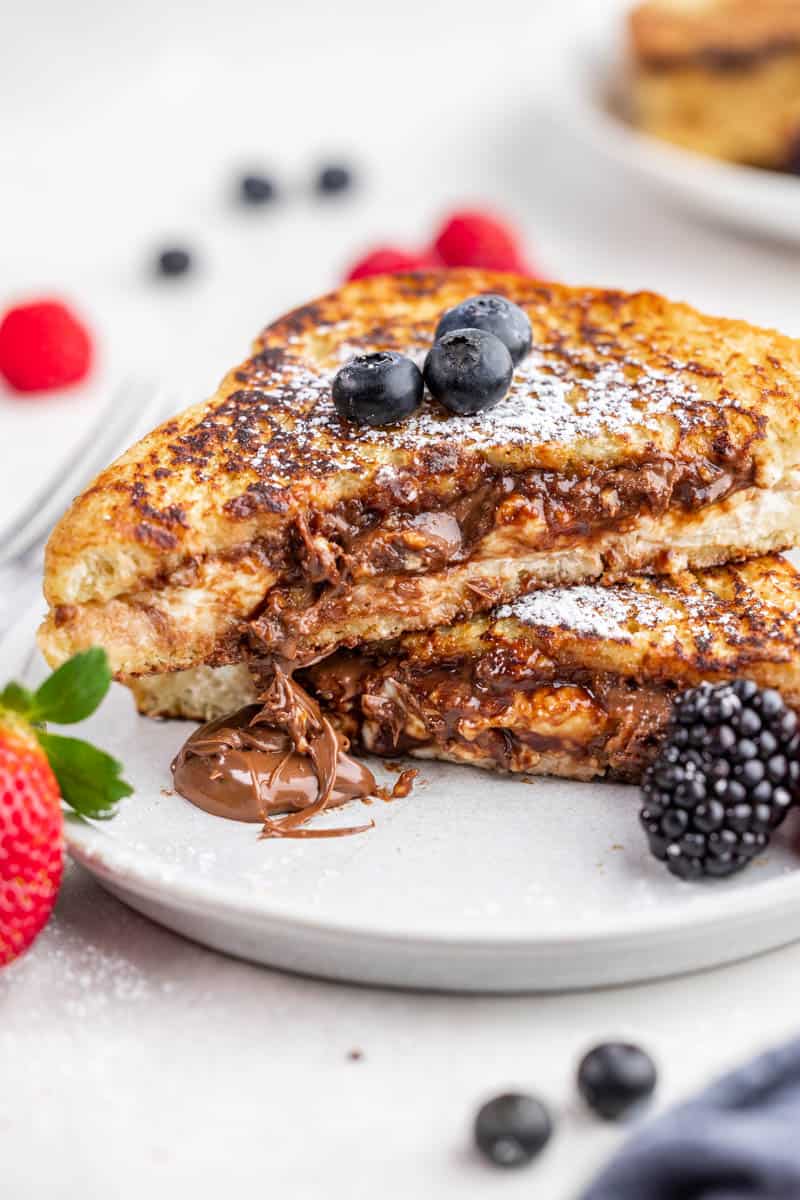 Storage & Reheating Instructions
Stuffed French toast can be stored in the refrigerator for up to 2 days. When ready to reheat, simply place in the oven or toaster and heat until warmed through.
If you like this recipe, you may be interested in these other delicious breakfast recipes: