Learn how to make The Best Homemade Soft Pretzels complete with a visual demonstration. Just a few simple ingredients is all you need and it's so easy the kids can get in on the action too!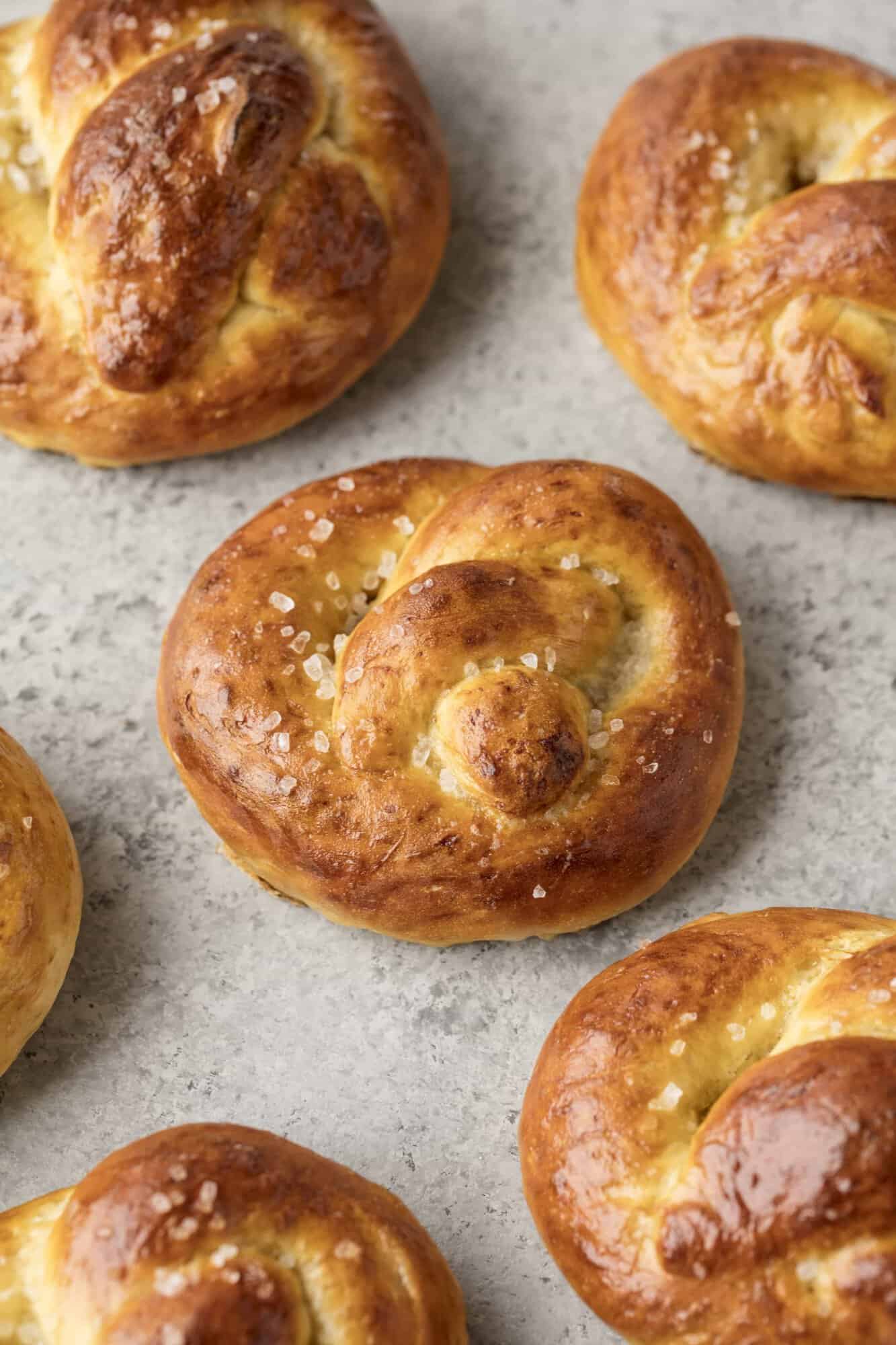 I'm a big fan of soft pretzels. Every time I go to the mall I have to steer clear of the pretzel places for fear that I might purchase something that costs 100 times more than it costs to make at home. That may be an exaggeration, but I don't do that kind of math for fun so I couldn't really tell you, but I do know that they are outrageously priced. Anyway, the point is that they are super easy to make at home.
My kids love to help me make pretzels. At about 18 months old they could roll snakes out of dough which meant they were ready for pretzel making. At about 45 minutes start to finish it can be a great after school activity to let those minds rest and those hands get to work. So call the kids into the kitchen and whip up some of these tasty pretzels! You'll have a lot of fun!
Watch the full length video where I walk you through every step of this recipe. This is a particularly great recipe for kids to make, and a visual is always helpful for them to cook along with. I even show two different methods for twisting the pretzels!
The Best Homemade Soft Pretzels
Soft Pretzels
Author:
Rachel Farnsworth
Ingredients
Pretzels
1¼ cups water, lukewarm
1 tablespoon yeast
¼ cup brown sugar
3½ - 4 cups flour
Dipping Solution
¼ cup baking soda
1½ cups hot water
Topping
melted butter
Coarse Salt or Cinnamon Sugar
Instructions
Dissolve the yeast and sugar into the warm water.
Add in the flour and mix until combined. No need to knead. Let the dough rise in a warm place until almost doubled which should only take about 20 minutes.
Divide the dough into golf ball sized lumps. Roll each ball into a snake or rope. Twist them into pretzel shapes (or whatever shape you'd like!).
In a small bowl or a liquid measuring cup, dissolve the baking soda in the hot water. Dip the pretzels into the solution and place on a well-greased cookie sheet or baking pan.
Bake for about 6 minutes at 500 degrees until they are golden brown.
Remove from the oven and dip the face of the pretzel in melted butter. Sprinkle with coarse salt for a savory pretzel, or cinnamon sugar for a sweet bite.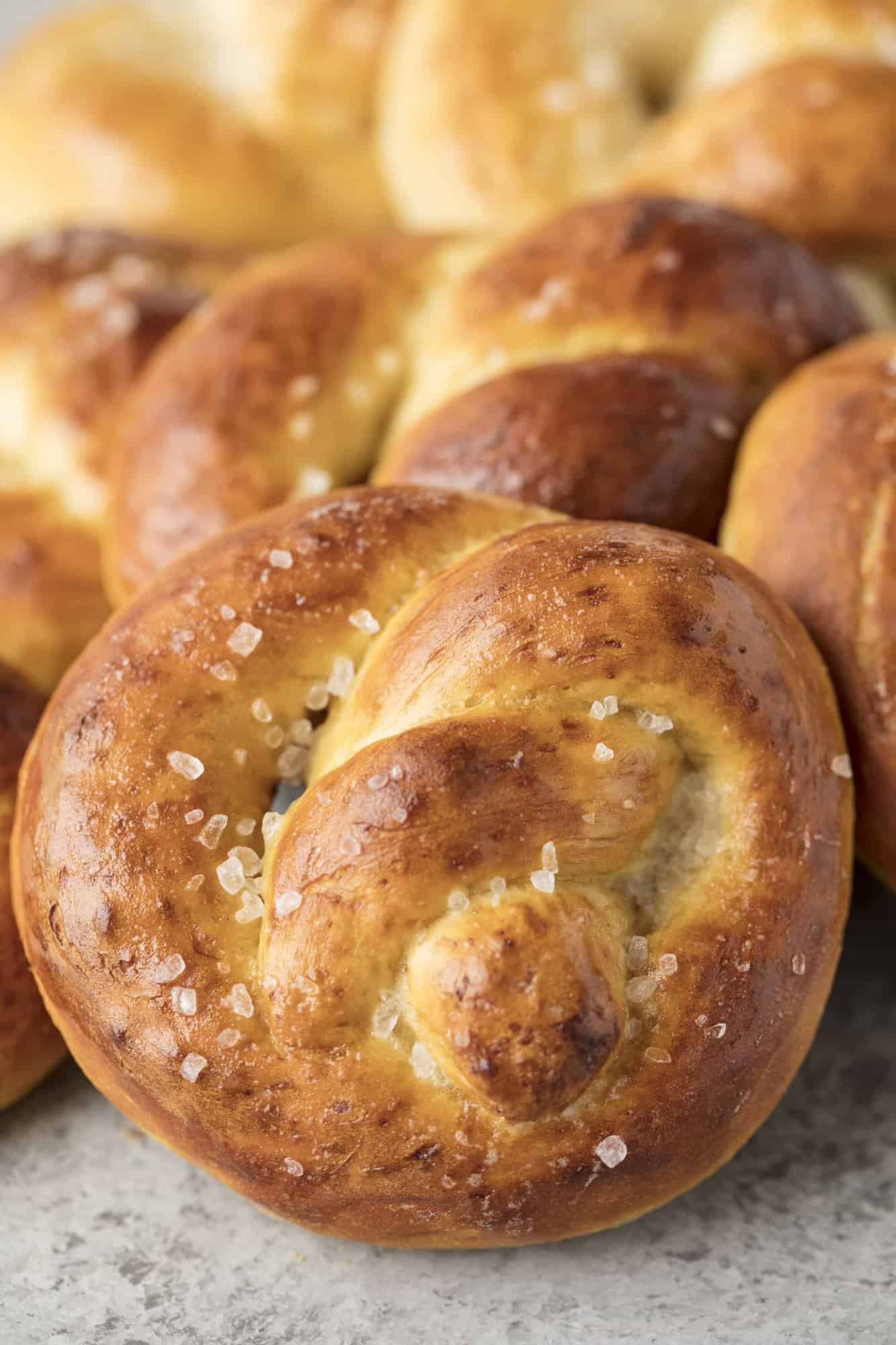 This recipe first appeared on The Stay At Home Chef on Jan 10, 2013