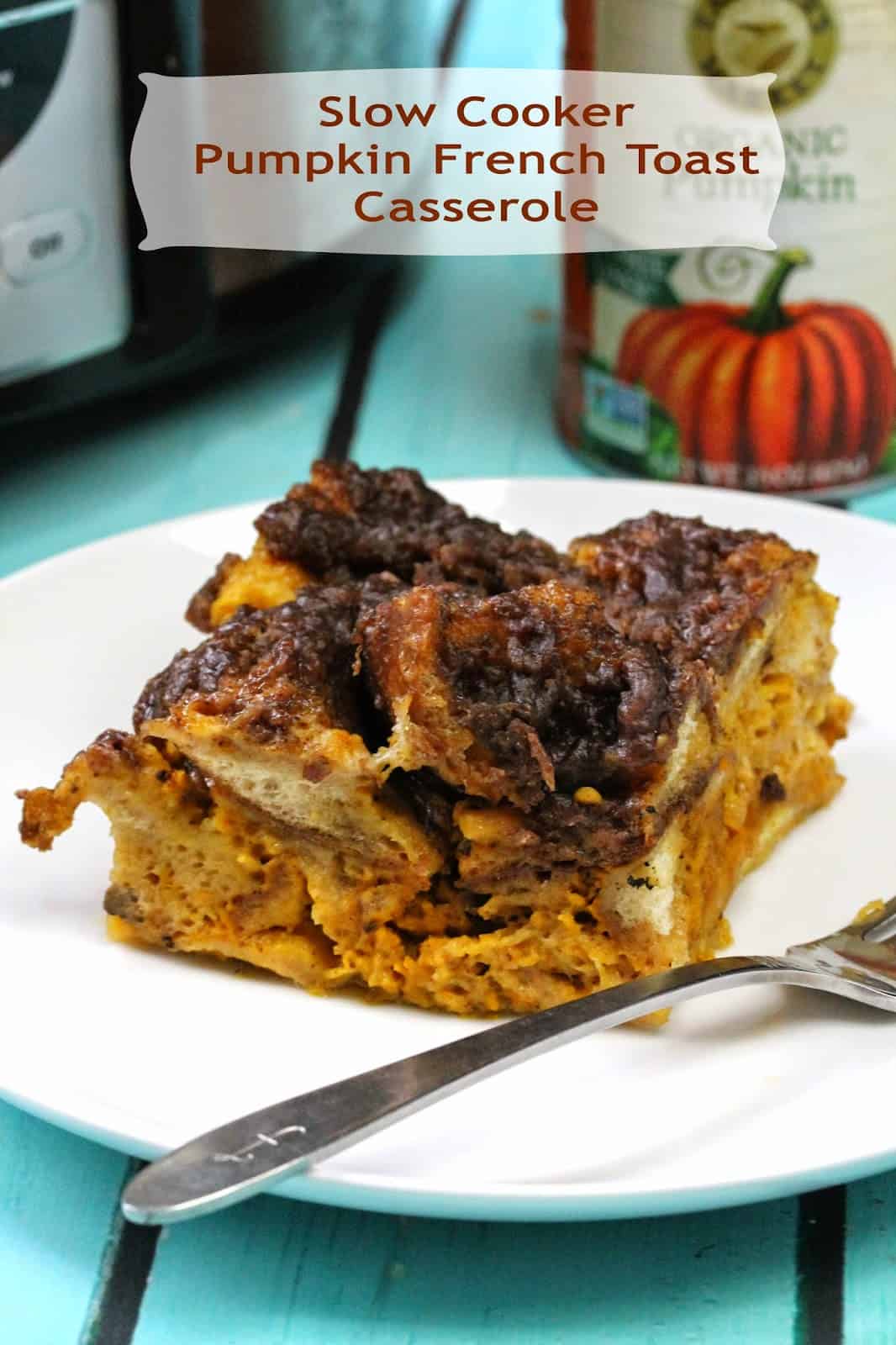 Welcome to Slow Cooker week at The Stay At Home Chef! This week I'm celebrating the launch of my first cookbook. It's all about Slow Cooking so what better way to celebrate than to share 5 more great slow cooker recipes!
I'm starting with breakfast because I absolutely love using my slow cooker for breakfast. One of the few ways I can convince my family to give up their cold cereal is to provide a hot and tasty breakfast for them that requires little to no work on their part. Since I am most definitely not a morning person the slow cooker saves the day. It's also the first of September so why not make it a fall recipe! Pumpkin french toast casserole. Toss it in the slow cooker before bed and you'll wake up to a house that is just screaming fall which is perfect for those crisp and cold fall mornings.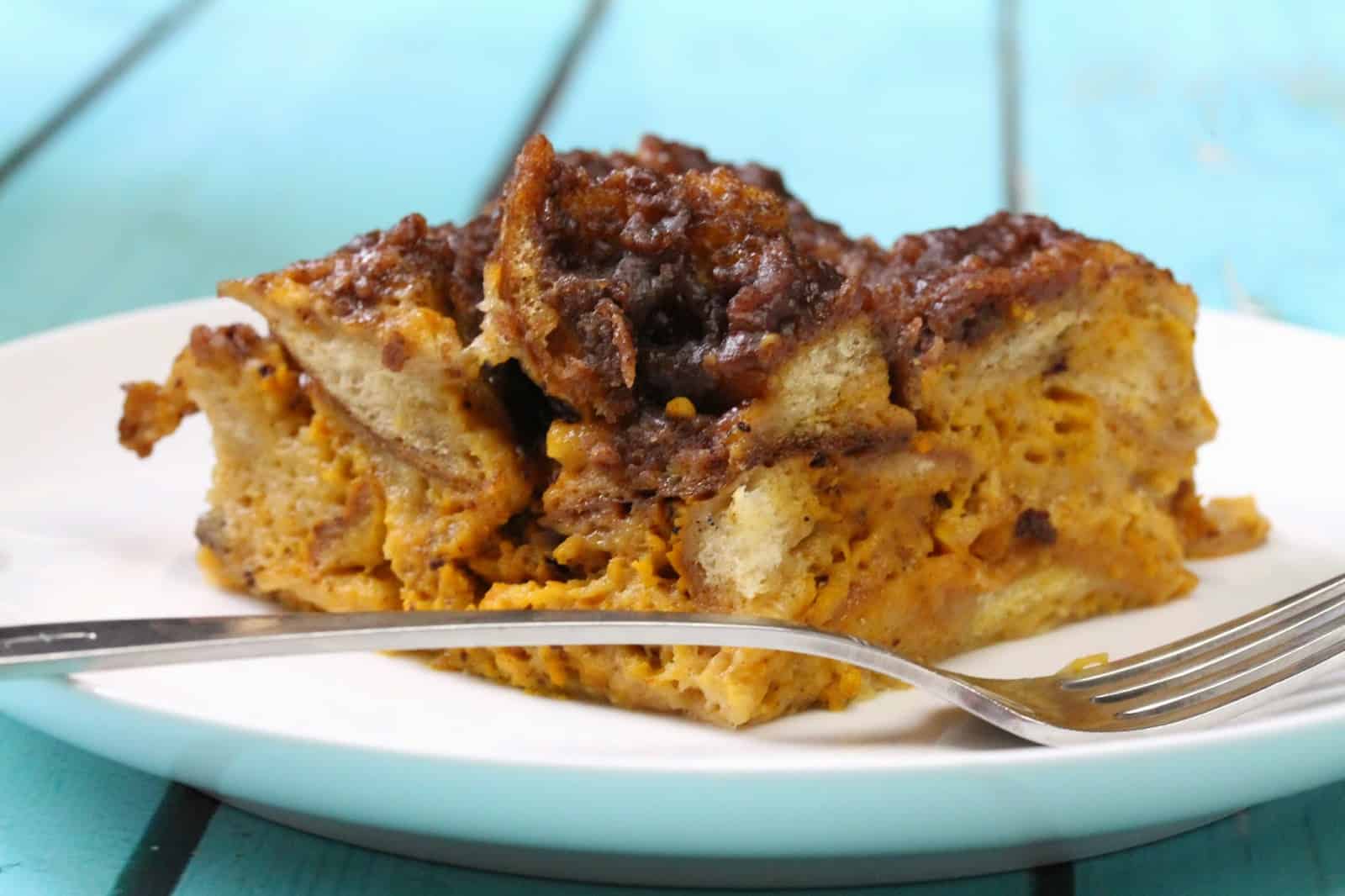 Prep Time: < 10 minutes
Slow Cooker Time: 8 hours, low
Yield: Serves 6 to 8
Ingredients
1 loaf french bread, cubed
2 cups half and half
1 (15 oz) can pumpkin puree (2 cups)
5 eggs
1 tsp ground cinnamon
1/2 tsp ground nutmeg
pinch salt
pinch ground cloves
Crumble:
1/4 cup brown sugar
1/4 cup butter
1/2 tsp ground cinnamon
1/4 tsp ground nutmeg
pinch ground cloves
Instructions
1. Place the french bread cubes in a 5 to 6 quart slow cooker.
2. In a medium-size mixing bowl, whisk together half and half, pumpkin puree, eggs, cinnamon, nutmeg, salt, and cloves until well combined. Pour over bread in slow cooker.
3. In a small mixing bowl, use a fork or pastry cutter to mix together brown sugar, butter, cinnamon, nutmeg, and cloves until crumbly. Sprinkle over the top of the soaked bread.
4. Cook on low 8 hours. Serve hot plain or drizzled with syrup.
Want 120 more great slow cooker recipes? You should check out my new cookbook!