Easy shrimp ceviche uses pre-cooked shrimp marinated in citrus juices with cilantro, red onion, tomato and avocado. Even ceviche newbies will love it!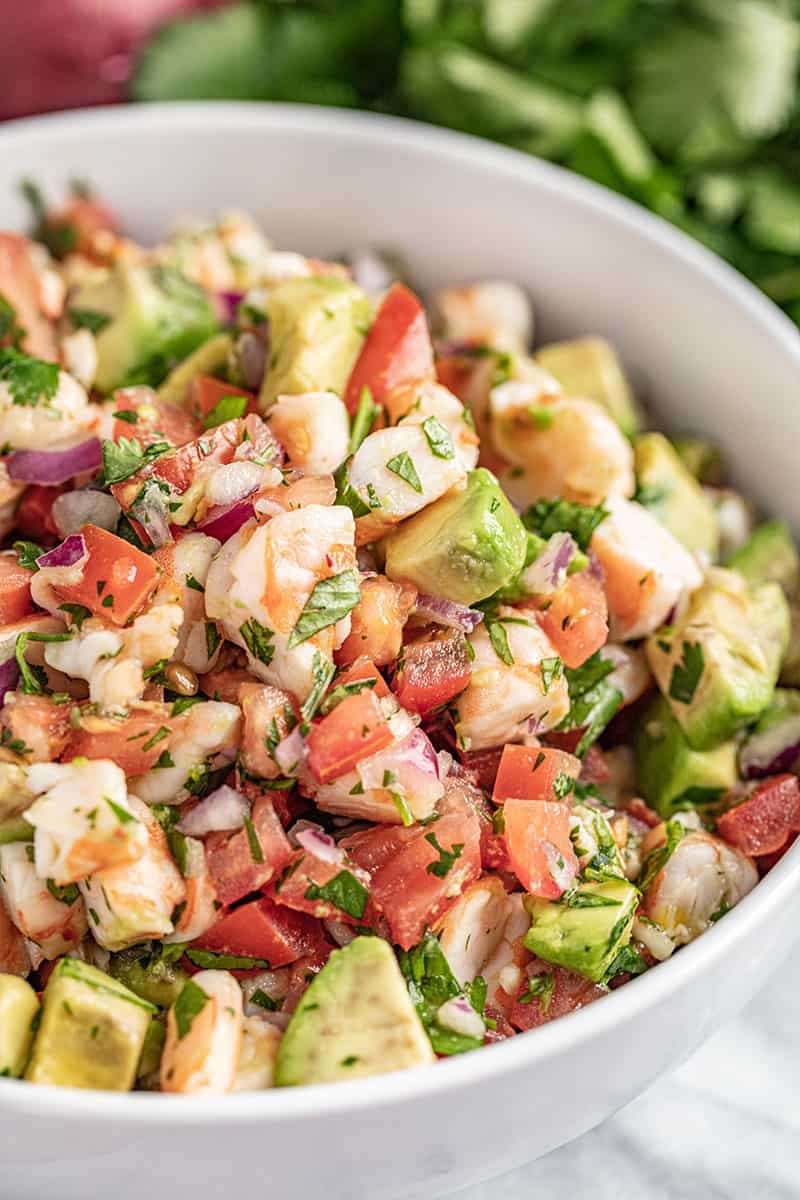 Shrimp ceviche is the perfect beginner ceviche because it uses pre-cooked shrimp. We know, some people are squeamish about raw fish, so bringing it to a party can be hit or miss. Shrimp ceviche is perfect for a get-together, and everyone can enjoy it without hesitation.
History lesson: It is mostly agreed by historians that ceviche (also known as seviche, or cebiche) originated in Peru in colonial times, though it is also found in many coastal areas throughout Latin America. It was made using local ocean-caught fish and fermented juice from the banana passionfruit.
Using Raw Shrimp for Ceviche:
Want to make a more traditional ceviche using raw shrimp and allowing the citrus to do all the cooking? Use one pound of high-quality peeled and deveined shrimp . Cut the shrimp into small pieces as directed in step 1. Double the amount of lemon and lime juice called for in the recipe above so that you have a total of 1 cup. Pour over the diced raw shrimp in one bowl and let it marinate in the fridge, covered, for 60 to 90 minutes, or until the shrimp is pink and opaque. Then mix it with the remaining ingredients and chill until ready to serve.
Can I add any spice to easy shrimp ceviche?
Definitely. You can add a diced jalapeño to your ceviche for a good amount of spice.
What should I serve with ceviche?
You can serve this as an appetizer with chips or crackers, as a main course for a light dinner, or served aside lobster or scallops.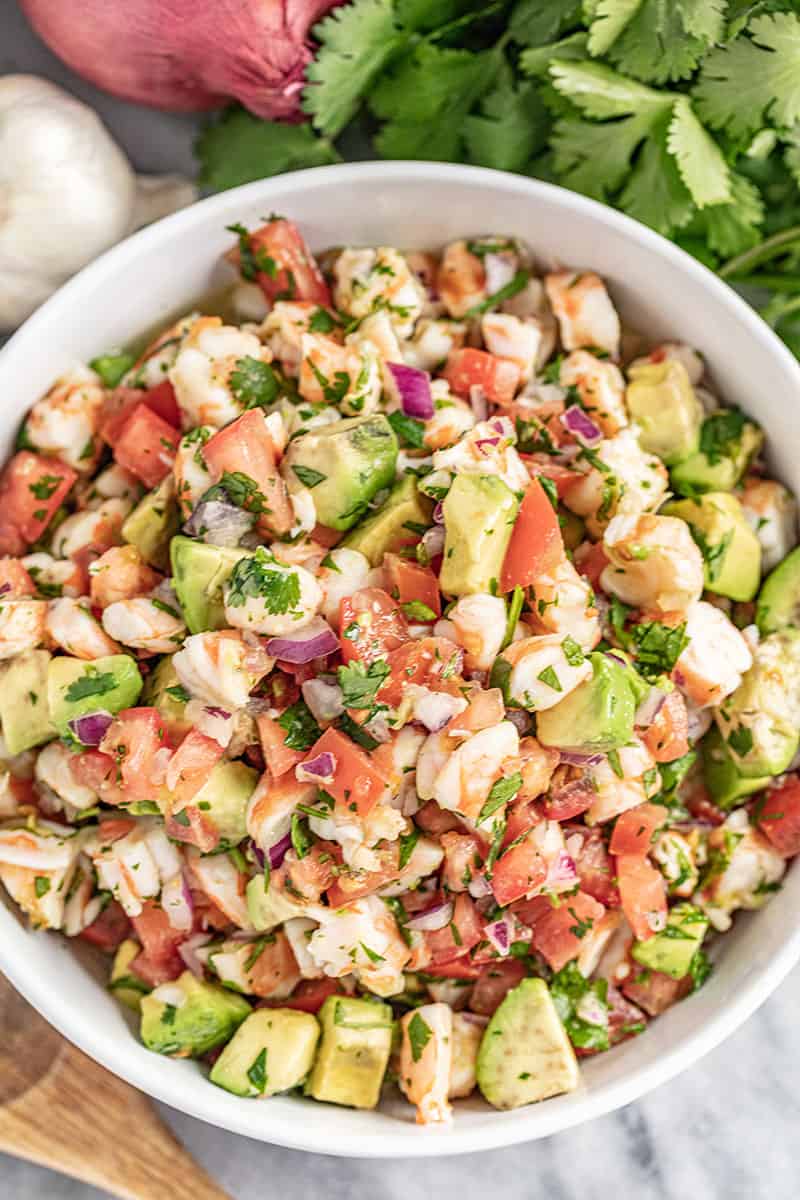 How long will this keep in the fridge?
Due mostly to the avocado, you will want to eat your shrimp ceviche within 24 hours for best results.
If you like this recipe, you may be interested in these other seafood inspired recipes:
Watch the video below where Rachel will walk you through every step of this recipe. Sometimes it helps to have a visual, and we've always got you covered with our cooking show. You can find the complete collection of recipes on YouTube, Facebook Watch, or our Facebook Page, or right here on our website with their corresponding recipes.