Red Shrimp Curry is an easy and delicious dinner recipe. This red curry recipe is naturally healthy and made with Thai red curry, mixed with shrimp and served in a bowl over rice.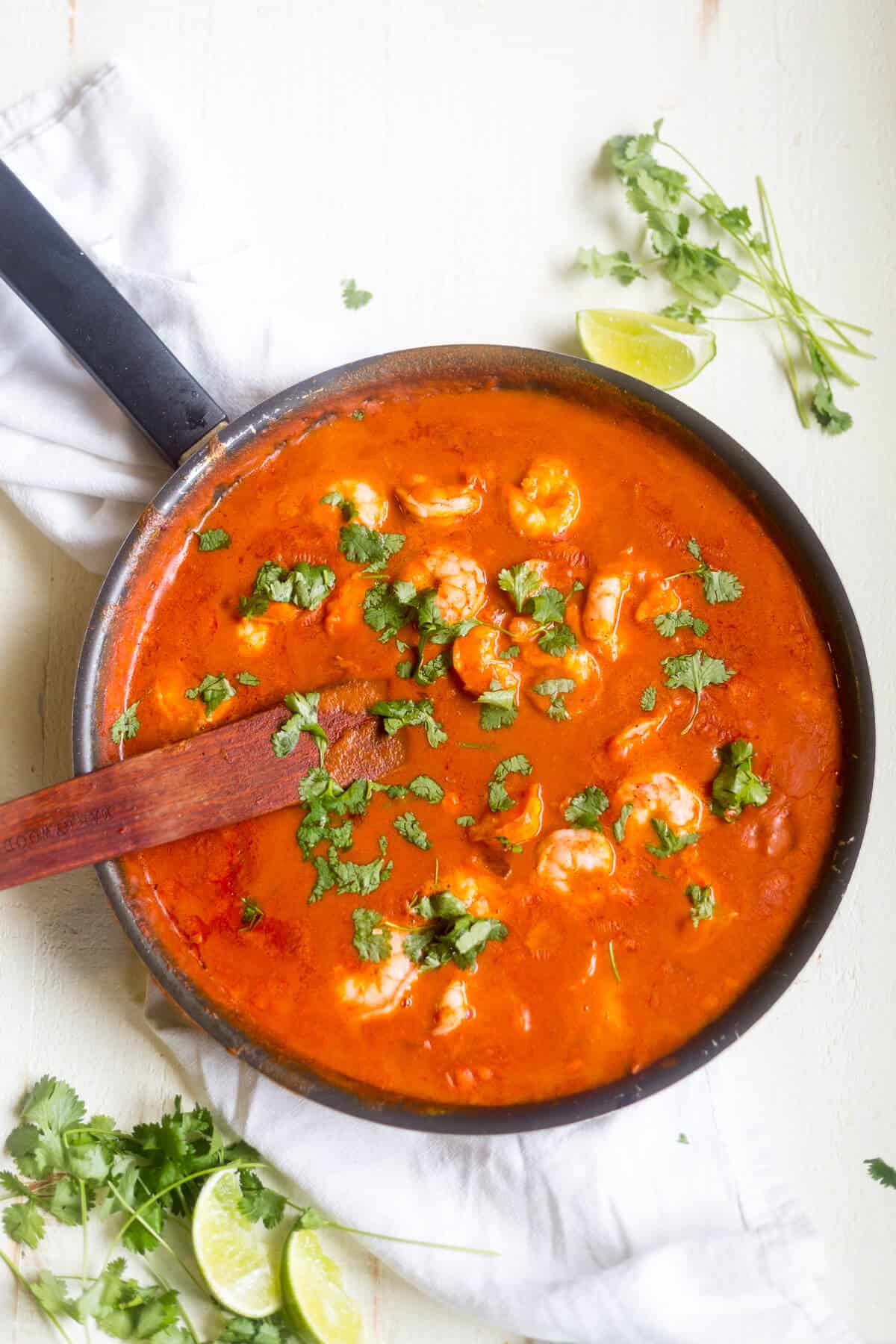 Red curry is really simple to make! You start with a red curry paste, which you can find at any local grocery store. From there, mix it with some vegetables and spices and a can of coconut milk to make a creamy (and naturally vegan) dish.
You will simmer it for a while and then add in shrimp and serve it over brown rice with some extra herbs on top. It makes a great meal prep option and tastes delicious even as a leftover!
Which is spicier, red or green curry?
Traditionally, green curry is spicier than red curry. Green curries are hot and red curry is still a tiny bit spicy but not as much as the green version. If you want to make your red curry spicier you can add red pepper flakes!
The difference between green and red curry is the chilis used in the curry. Because the red chilis in the red curry are also less spicy, red curry is less spicy than green curry. However red curry is a little more spicy than a yellow curry.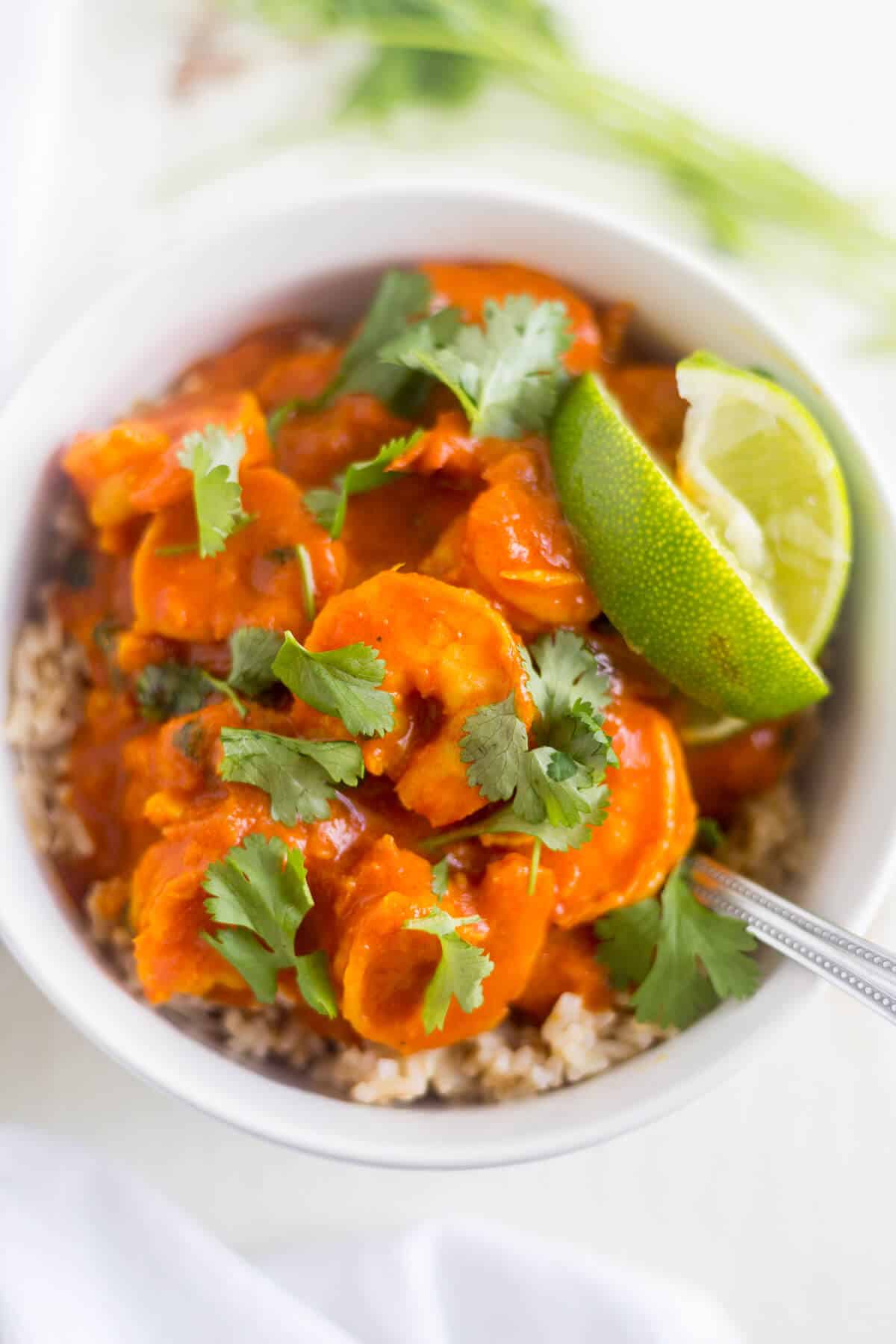 What Does a Thai Red Curry Taste Like?
Red curry is a little sweet and a little spicy. It's a savory flavor so it pairs really well with shrimp and chicken. Serve it over brown rice for a delicious meal!
Of you've never tried red curry I definitely recommend it!