Honey Garlic Barbecue Chicken Drumsticks are finger-licking good! A homemade honey garlic barbecue sauce smothered on chicken drumsticks with a cooking hack that makes it incredibly easy!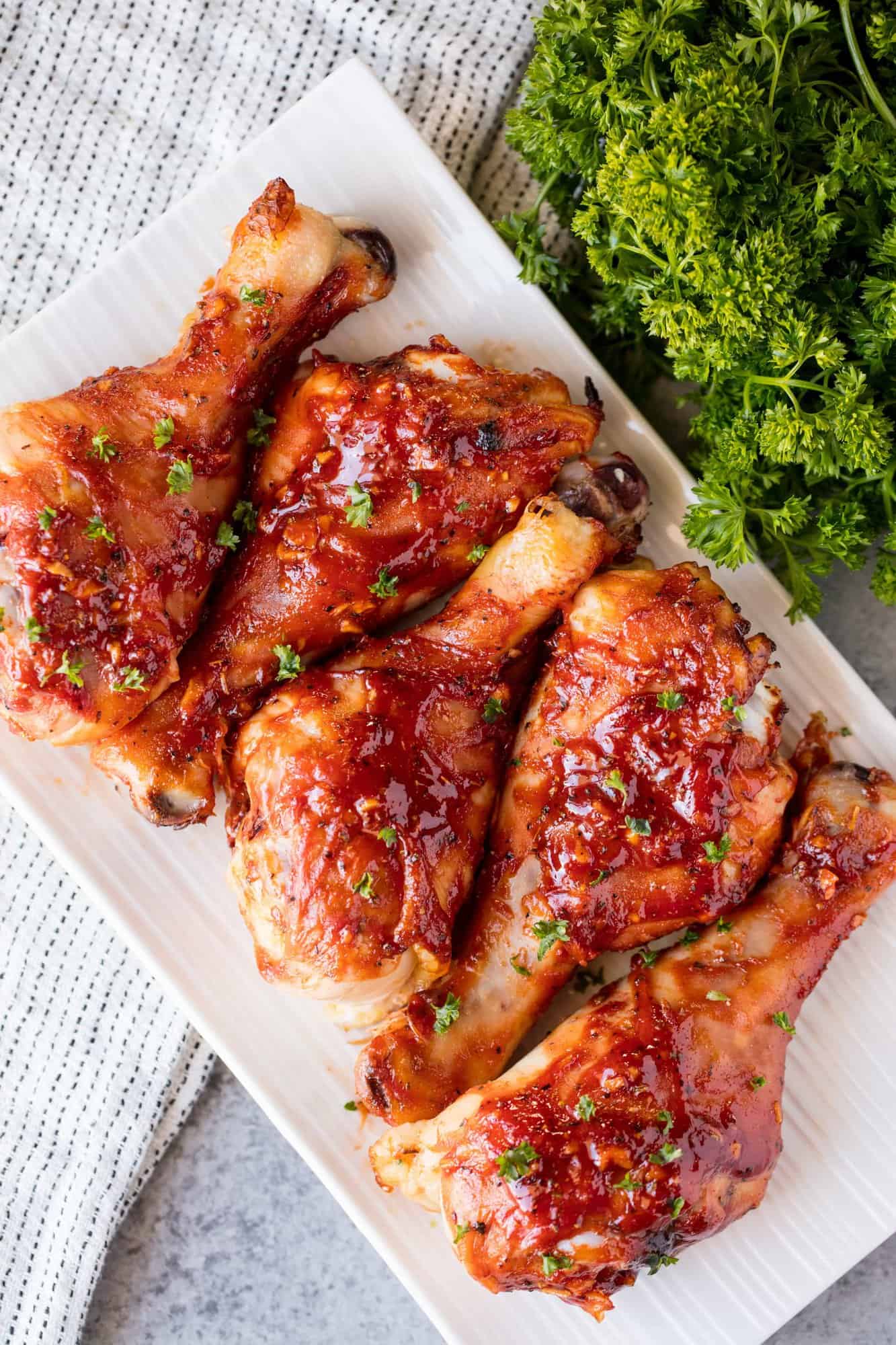 You gotta love a finger-licking good drumstick, especially when it is lathered in barbecue sauce. You get to eat with your hands, rip your teeth into some meat, tear it from the bones, and all the while sport a barbecue sauce mustache. It is primal and delicious. Nothing like eating meat off the bones to remind you where you fall on the food chain, am I right?
A variation on this barbecue sauce can be found in my Slow Cooker cookbook Yes, you can order it now and yes, it is awesome. All of my taste testers who ate their way through the writing of the book were eagerly anticipating it and now you can too!
Drumsticks are one of my go-to easy meals. They are as easy as season, bake, eat. This time I have you whisking up a quick homemade barbecue sauce. A little extra love and lathering goes a long ways so I have you doing a second coat of sauce mid-bake. So we'll call them as easy as lather, bake, lather, bake, eat. This sauce will have everyone at the table eating primal and licking their fingers all along the way. Serve with napkins, of course! Unless you were raised in a barn and then more power to you!
Chicken Skin Tip:
When you buy chicken with the skin on it often comes all jumbled up with the skin folded back. But if you want to get that great chicken skin that is crispy and full of flavor you need to pull that skin back over the meat. This also helps keep in the moisture which prevents your chicken from drying out. It's easy. Just pull the skin up over the meat so the skin is taut again.
Then you can lay your chicken out and it looks all nice and neat and ready to season and cook! The same thing applies to any skin-on chicken. Pull that skin back up over the meat!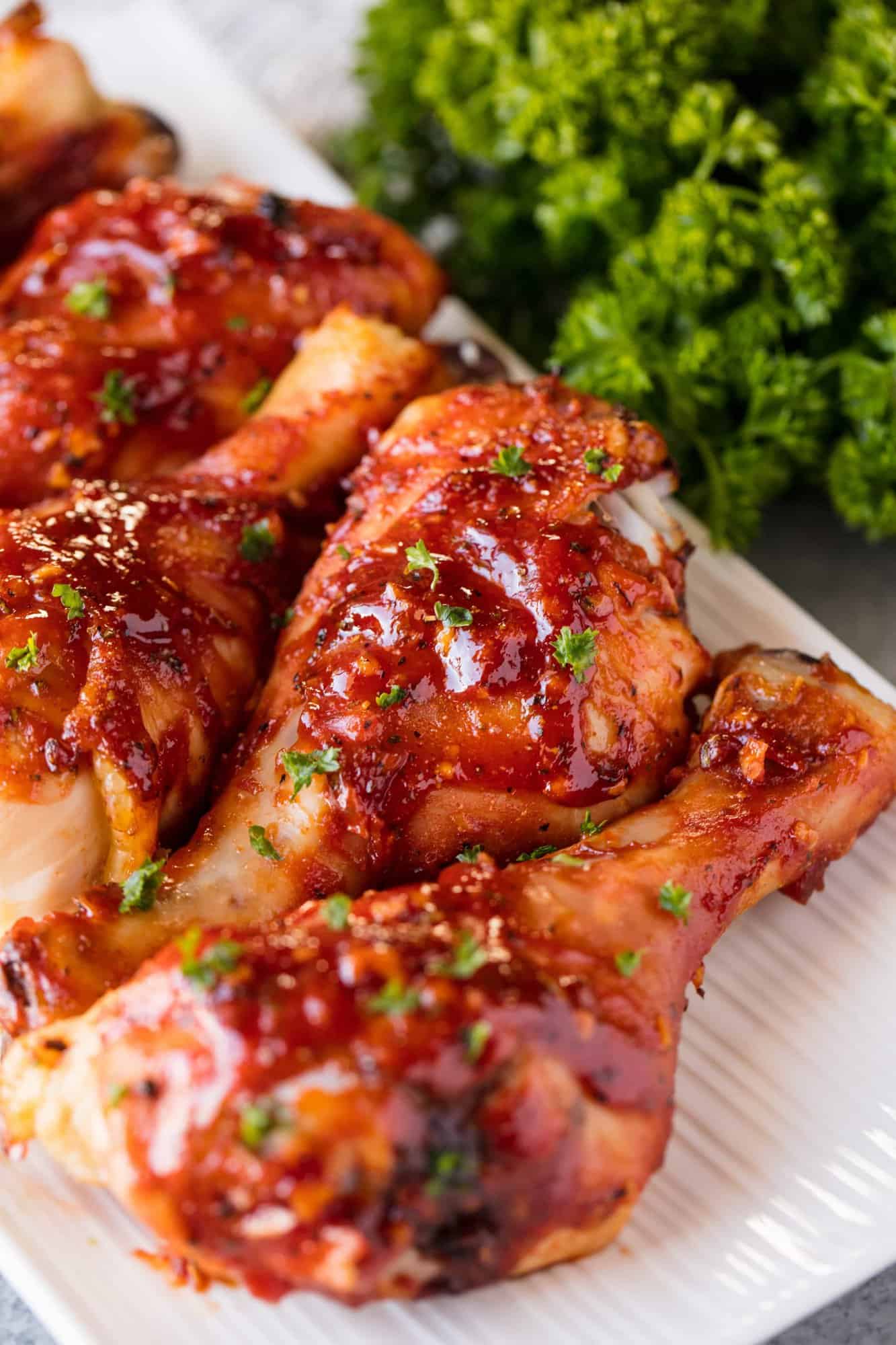 If you like this recipe, you may be interested in these other finger-licking-good chicken drumstick recipes: