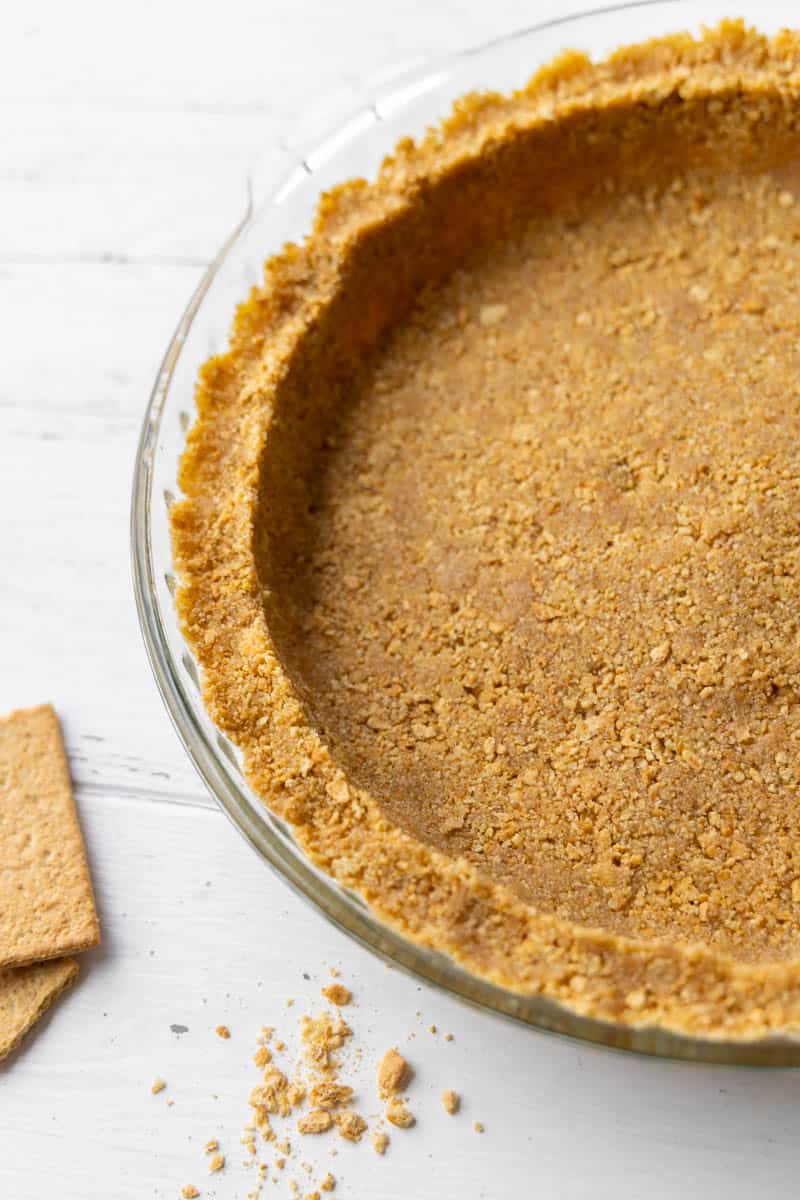 Discover the art of making a perfect graham cracker crust, ideal for both baked and no-bake pies.
The graham cracker crust is a beloved foundation for many desserts. With its slightly sweet, buttery flavor and its crunchy yet crumbly texture, it can elevate any filling it accompanies. Whether you're looking to craft a luscious lemon meringue pie or an effortless no-bake cheesecake, this crust has your back. Its versatility means it's a favorite go-to for many dessert occasions, and once you get the hang of it, you'll find endless opportunities to showcase it.
Frequently Asked Questions
Can I use something else besides graham crackers?
Certainly! While graham crackers offer a distinct taste, other cookies or sweet crackers, such as Nilla Wafers, can work. Don't be afraid to experiment!
What if I don't have a food processor?
No worries! A ziploc bag and a rolling pin will do the trick to crush the crackers.
Can I make this pie crust gluten-free?
Yes! Simply opt for gluten-free graham crackers available in most grocery stores.
Can I make this vegan?
Yes. Use refined coconut oil or a plant-based butter substitute in place of butter.
Can this crust be used for a no-bake pie recipe?
Yes! This crust can be used if the pie needs to be baked, but it is also a perfect crust for a no-bake pie crust.
Troubleshooting
Crust Too Hard: This often results from pressing the mixture too firmly into the dish. Use a lighter touch next time.
Crust Too Crumbly: Make sure your butter is thoroughly mixed with the crumbs. If it's still crumbly, consider adding a tad more melted butter.
Uneven Crust: Ensure a uniform layer when pressing the crust mixture into the dish. Using the back of a spoon or a flat measuring cup can help create an even layer.
Tips From the Chef
For a finer crumb, ensure your crackers are crushed uniformly.
Press the mixture firmly into the dish to avoid a crumbly base.
Chill the crust for at least 30 minutes before adding your filling, especially if the filling is liquid.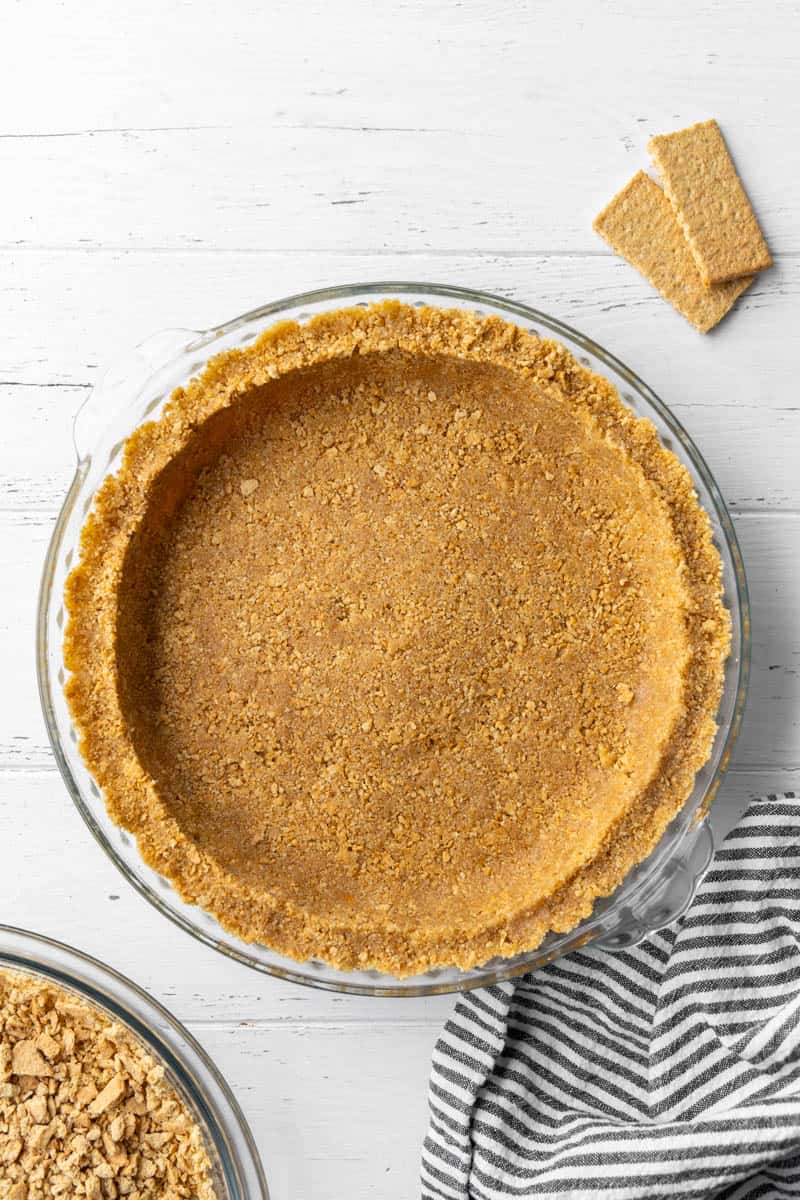 Freezing Instructions
For longer storage, wrap tightly in plastic wrap and freeze for up to three months. When ready to use a frozen crust, no thawing required. Simply add your filling right into the frozen crust.
Storage Instructions
Wrap the crust or finished pie in plastic wrap and store in the refrigerator for up to 5 days.
Fill Your Pie Crust With…