Homemade Glazed Donuts are melt in your mouth soft and fluffy with a perfectly sweet glaze. They come together so easily, these donuts will become a weekend staple!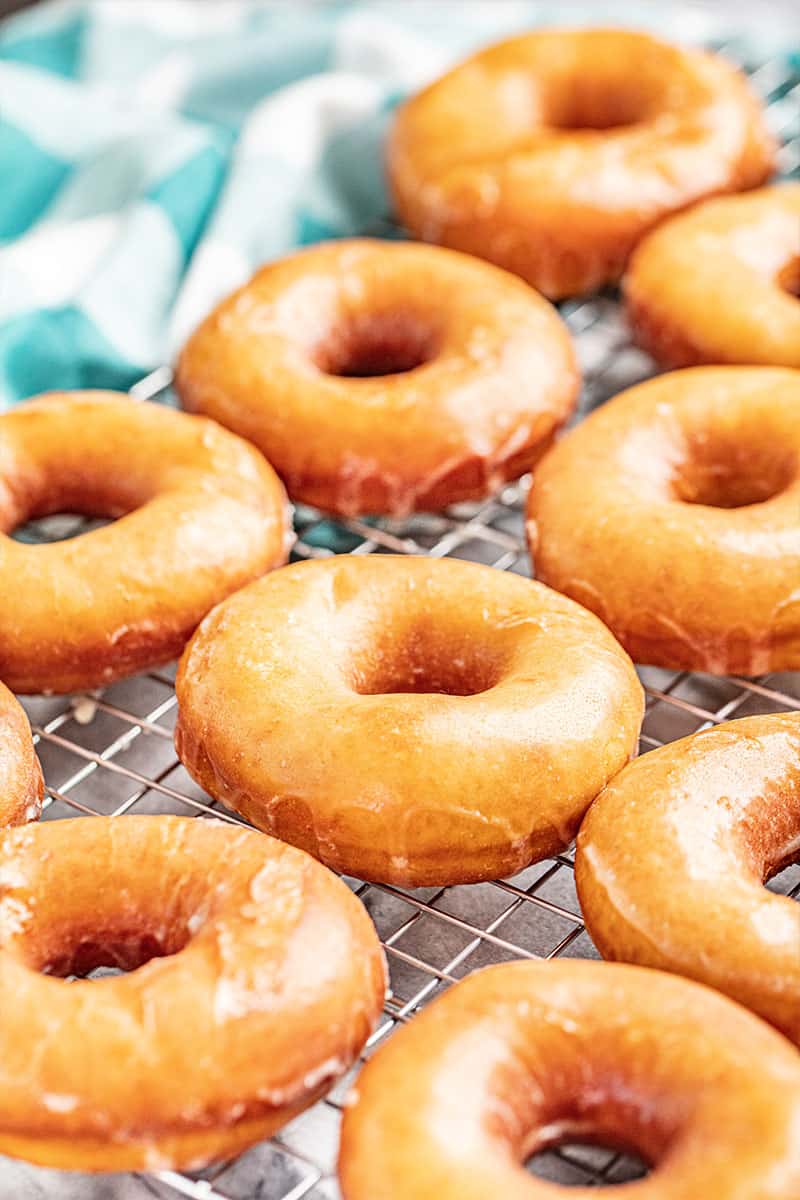 There is a serious love affair with donuts going on in this house. Jelly filled, sprinkles, fritters, holes, or glazed. It doesn't matter what you call them or what they look like. We love them all equally. Well, that might be an overreach. Have you ever had a dry donut? Not enough jelly filling? Subpar glaze? Ugh. It's a sad day when you go in with high expectations only to be let down by a mediocre donut. Don't fret though, because we are coming at you with an amazing glazed donut recipe today that aims to please.
These donuts are everything you ever wanted out of a traditional glazed donut. They are oh so soft and practically melt in your mouth when you bite into them. The glaze has just the right amount of sweetness to keep you coming back for more. Trust us, these are about to become your new favorite donuts. No driving to the store required!
Yeast Options for Homemade Glazed Donuts:
This recipe calls for instant dry yeast. It allows you to add it in with all of the other ingredients at once, no proofing required. If you want the quick and easy method, we recommend sticking with instant dry yeast.
Only have active dry yeast on hand? No worries, it will still work! Active dry yeast simply requires proofing time. Add your yeast to the 1/2 cup warm water and let it dissolve and get bubbly. Once it has proofed about 10 minutes it is ready to pour in and add to all of the other ingredients.
Frying Oil Options:
Instead of frying in vegetable oil, you can also use vegetable shortening instead. You'll need approximately 2 cups of shortening.
Can I substitute with bread flour?
We call for all purpose flour in this recipe to make the most soft dough and fluffy donuts. Bread flour produces a very tough donut, so it is not recommended in this recipe. 
Chocolate Glaze Recipe:
We know that some of you love a good chocolate glaze. If you would rather use a chocolate glaze rather than the traditional glaze given in the recipe below, this one is for you!
Stir together 3/4 cup powdered sugar and 1/4 cup cocoa powder in a small bowl. Add in 2 tablespoons of water and stir until combined.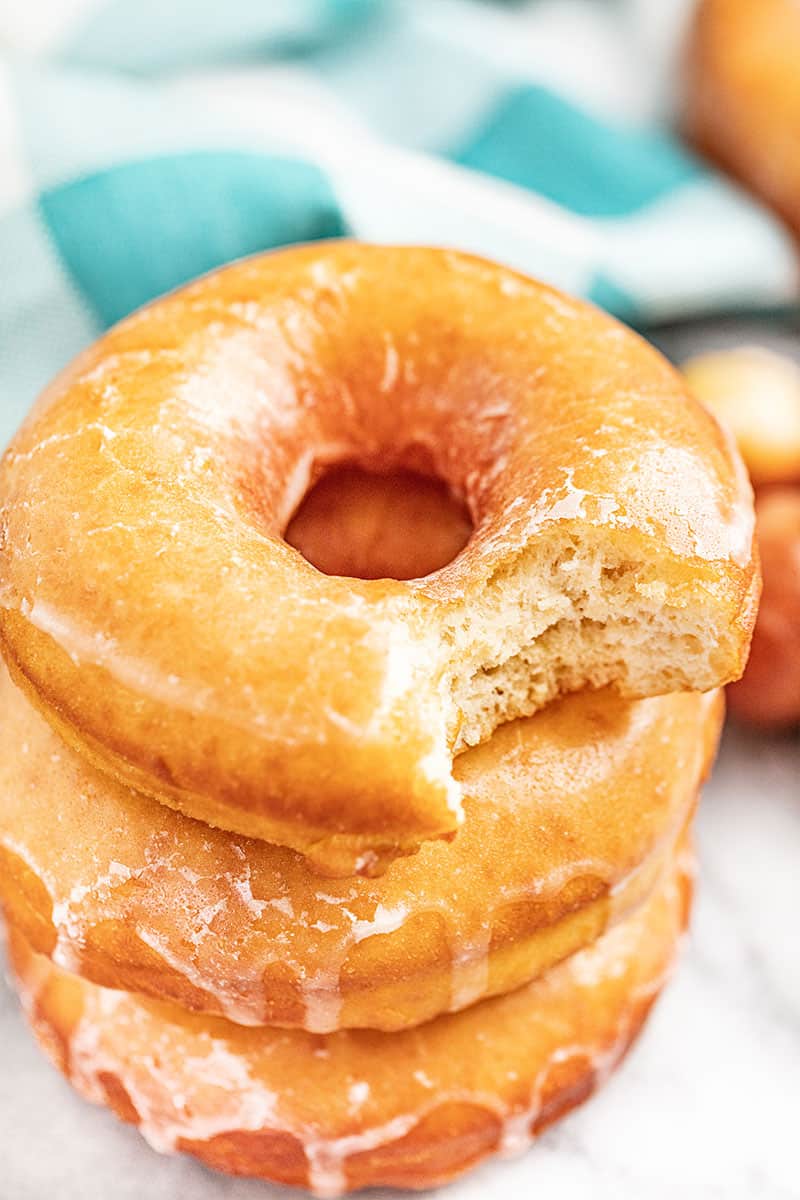 Storage Instructions:
Store any leftovers in an airtight container. They should last 1-2 days at room temperature, or 3-4 days in the refrigerator. If your donut has gone a bit stale, you can always pop it in the microwave for 15 seconds to soften it up a bit.
If you like this recipe, you may be interested in these other delicious donut and sweet bread recipes: