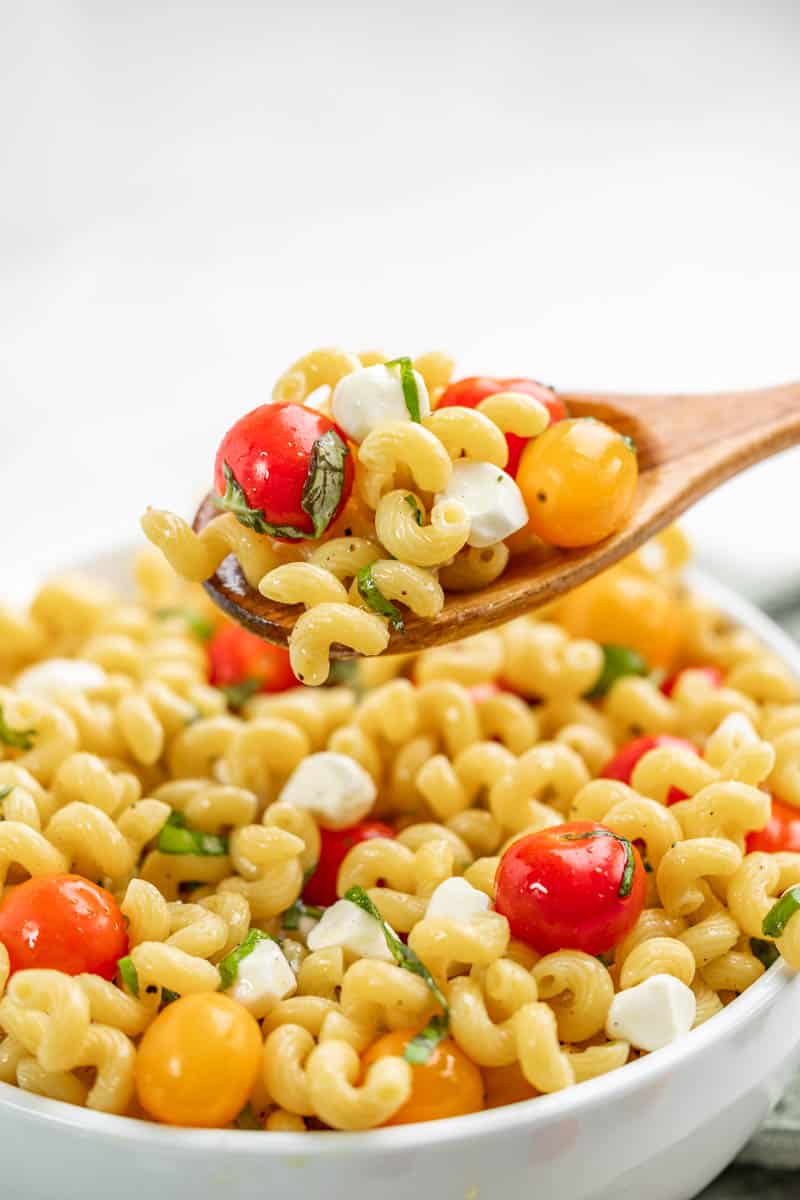 Caprese pasta salad marries robust and creamy mozzarella with sweet, sun-ripened tomatoes. This simple, fresh pasta salad delivers the essence of an Italian summer right to your plate.
A mix of colorful tomatoes, creamy mozzarella, and fragrant basil, all lightly dressed with a sweet and tangy honey balsamic dressing, the caprese pasta salad is more than just a pasta dish. It's a celebration of freshness, with each bite taking you on a mini vacation to Italy. This is an ideal dish for summer gatherings, picnics, and barbecues, offering a versatile option that easily complements a variety of main dishes.
Frequently Asked Questions
Can I use dried basil instead of fresh?
While you can substitute fresh basil with dried, fresh basil will give you a more vibrant flavor.
Can I make this pasta salad ahead of time?
Yes, you can prepare this a few hours before serving. However, for the best taste, add the dressing just before you're ready to serve.
What if I don't have white balsamic vinegar?
You can substitute white balsamic vinegar with apple cider vinegar or regular balsamic vinegar. Keep in mind that regular balsamic vinegar will darken the color of the pasta.
Substitutions
If you're lactose intolerant, you can substitute the mozzarella with a lactose-free cheese or opt for a plant-based cheese alternative.
For those who are gluten intolerant, use gluten-free pasta.
To reduce the sodium content, you can cut down on the salt in the dressing. Enhance flavor by adding more fresh basil, or try a squeeze of fresh lemon juice for extra tang.
Serving Suggestions
Caprese pasta salad is versatile and pairs well with grilled chicken or fish for a complete meal. For a vegetarian option, consider serving it alongside a hearty vegetable tart. This salad also shines as a stand-alone dish for lunch or a light dinner.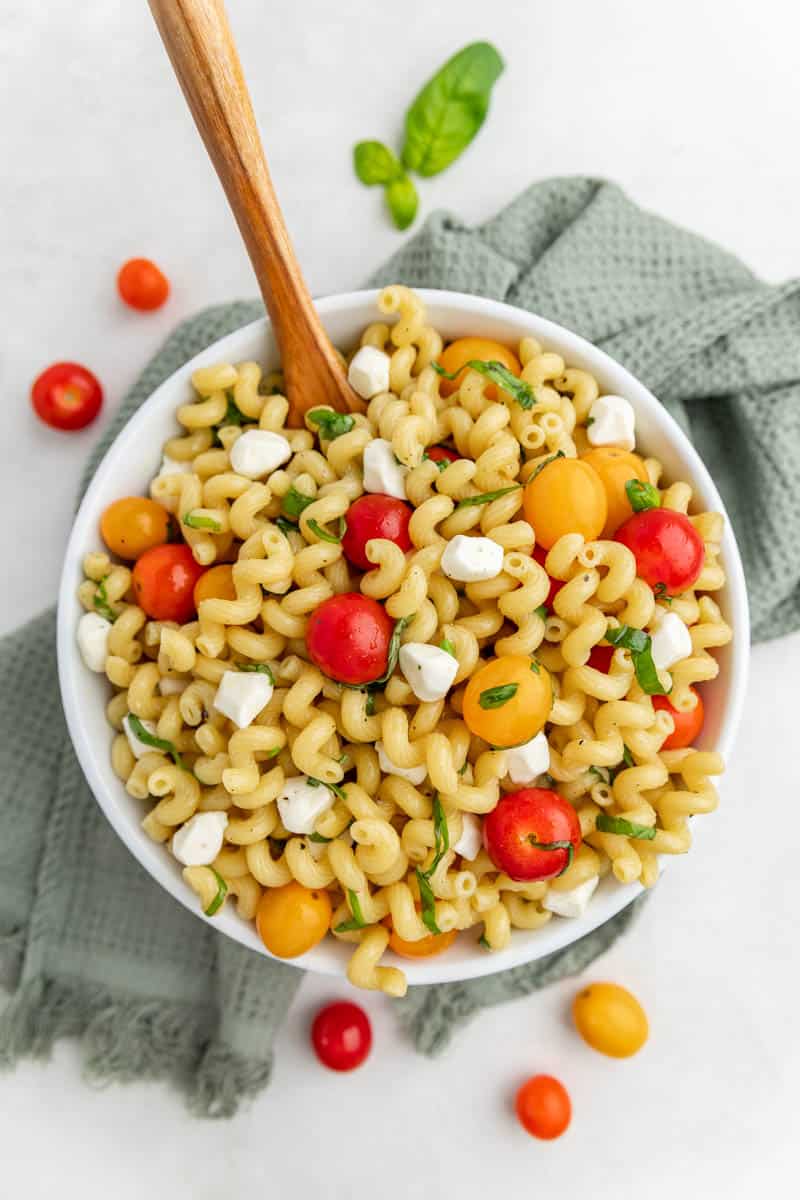 Storage Instructions
While freezing is not recommended for this dish due to the fresh ingredients, it can be stored in the refrigerator for up to 3 days. To refresh the salad, you can add a little more dressing and give it a good toss before serving.
Related Recipes
If you like this recipe, you may be interested in these other delicious summer pasta salad recipes: