Learn three ways to make Classic Bolognese Sauce with instructions for the stovetop, Instant Pot, and slow cooker. This traditional Italian red sauce is savory, rich, and full of flavor.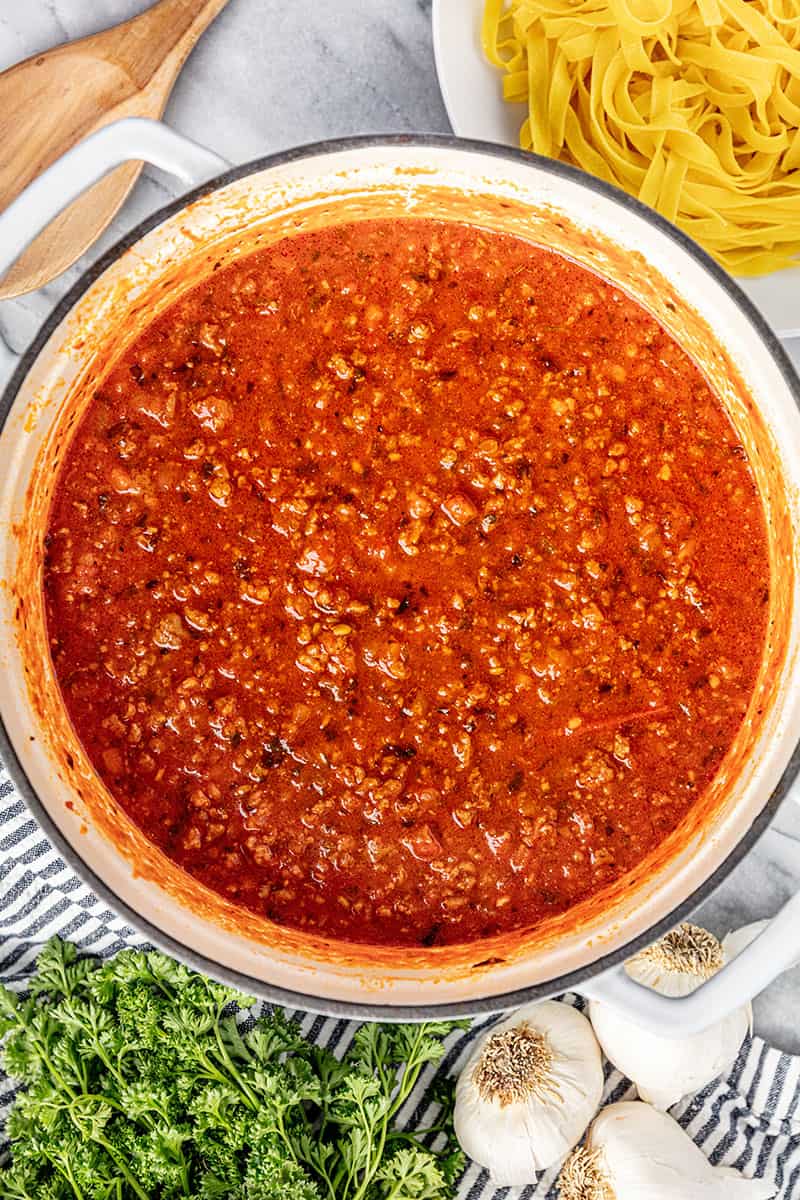 We love going back to the classic recipes, because they do not disappoint. This traditional red meat sauce requires a long simmer, but it is worth the time to really bring out those flavors. We know that sometimes there just isn't the time, so we've got you covered with slow cooker and instant pot instructions as well.
History Lesson: Bolognese sauce comes from the city of Bologna, Italy in the late 1800s. Outside of Italy, 'Bolognese sauce' often refers to any tomato based sauce with minced beef or pork. However, in Bologna it is taken quite seriously and a very specific recipe is used. The local government even gave their stamp of approval! Our recipe follows along closely with the official government-approved recipe. We love the additional flavor that herbs bring, so we do offer additional variations.
What kind of pasta should I use?

Traditionally, bolognese is serverd over Tagliatelle pasta. However you can use any type of pasta. This would even be delicious in a lasagna.

Is milk optional?

No, milk is a traditional ingredient that you do not want to leave out. Milk adds a richness and depth of flavor needed for a true Bolognese.

Why are there carrots in Bolognese sauce?

Carrot is a traditional ingredient in Bolognese sauce because it contains natural sugars that balance out the acidity in the tomatoes. You definitely don't want to skimp on the carrots!

Freezer and Storage Instructions:

To Freeze: This sauce can be frozen in an airtight container for up to 3 to 5 months. For easy storage, measure the sauce and divide into appropriate sized serving portion for your family. Place in a resealable plastic freezer bag and lay flat in the freezer until frozen.

Leftover Refrigeration and Reheating: Leftovers should be stored in an airtight container in the refriergerate for 3 to 5 days. Reheat in a saucepan on the stovetop until desired temperature is reached, or microwave in 1 minute increments until heated through, stirring between.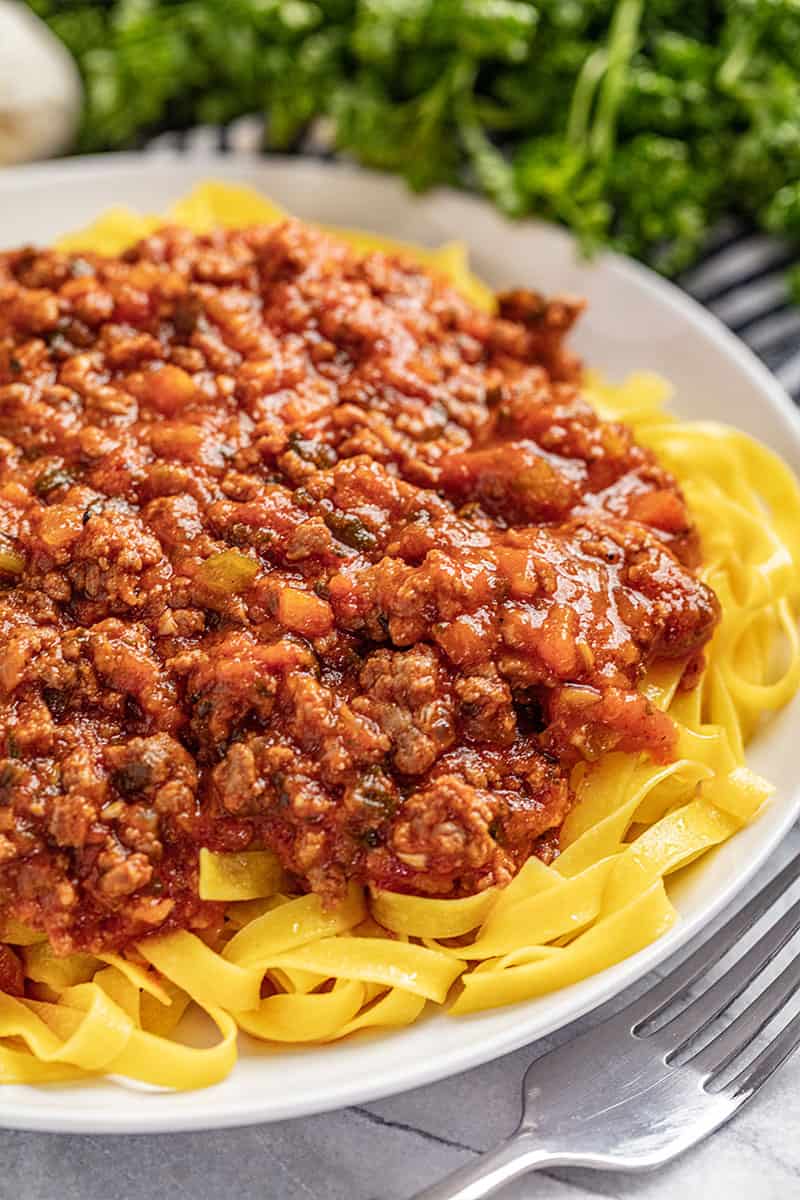 If you like this recipe, you may be interested in these other delicious Italian inspired recipes:
Watch the video below where Rachel will walk you through every step of this recipe. Sometimes it helps to have a visual, and we've always got you covered with our cooking show. You can find the complete collection of recipes on YouTube, Facebook Watch, or our Facebook Page, or right here on our website with their corresponding recipes.